Ahead of Outbox Theatre's new show GROOVE, we got chatting to Assistant Director Amber Ruby and performer Jacob Seelochan about music, dancefloors and the importance of LGBTQIA+ spaces.
Can you tell us what GROOVE is about?
JACOB: GROOVE is about the queer dancefloor. It's about our culture, and how that has developed under the flashing lights. It's about joy, self-expression, limitlessness, possibility and intergenerational shared experiences. As members of a still marginalised community, a lot of our life experiences happen by necessity in nightclubs (our first kiss, finding chosen family, discovering gender-affirming clothing), so we're hoping  to make a piece of theatre that celebrates that unique experience.
AMBER: GROOVE is a brand new production that shows the liberation, power and protest that our community can feel on the dance floor. We are making the show with performers from across generations to explore the importance of our LGBTQIA+ spaces, how we discover our histories and how we form our queer identities. Expect a lot of dancing, extraordinary visuals and lights, and beats that will take you right back from your first days of queer clubbing through to the future of what our dancefloors might look like.
How did you come up with the concept for the show?
J: Outbox Theatre make queer stories with queer artists, and the dancefloor holds a huge and somewhat untapped amount of those stories. Ben Buratta, Artistic Director of Outbox, approached me with this idea a few months ago at a book launch. I think the original plan was to build this show back in 2020, so it's had a few years to stew, become richer and more refined. Him and a few of the cast (Lavinia Coop, de Castro), have been a part of initial conversations about this project for a while now, workshopping ideas and building a loose exoskeleton for us to work from. And now here we are!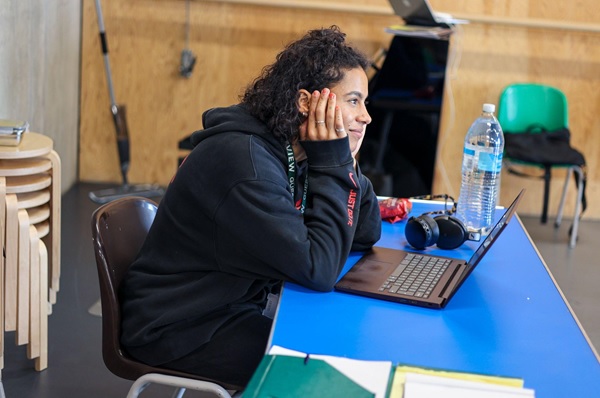 How have real stories impacted the piece? 
J: How could they not? We are a collective of six very individual artists with an unimaginable expanse of life experiences. That was a big part of why we six have been brought together – because no one has the same story to tell. Even something like our age range being from 22 to 71 has inspired a huge amount of work. A lot of the devising will begin with telling each other stories, kiki-ing and exciting each other, and in turn building images and ideas in each other's heads, and then off we go making something incredible
A: Real stories are the heartbeat of the show! We spent the first week truly getting to know each other and creating a solid foundation of trust. This process has been so fruitful and that foundation has definitely fostered an environment for vulnerability, honesty and unfiltered joy which has had a huge impact on the piece.
How does music and dance feed into the performance?
J: Much like in a nightclub, music and dance is guiding our work. We're using dance and movement as a sturdy base for the show, wrapping stories and images around familiar scenes of the sweaty, crowded dancefloor. We're working our bodies hard, finding new ways to express story other than speech, and thinking of this show like a DJ set: When is the slow dance? When are we going out to the smoking area? When do the bangers play? Everything is kind of coming from that stimulus.
A: Music and dance drive this piece and process forward in a way which I haven't ever seen done before which is really exciting. When we arrive we warm up and move together and then the cast collectively find their Groove. We are so fortunate to have Dom Kennedy in the room, our incredibly talented sound designer and composer, he is so responsive to what is happening in the space and has been busy creating some amazing tracks that people that can't help but dance to.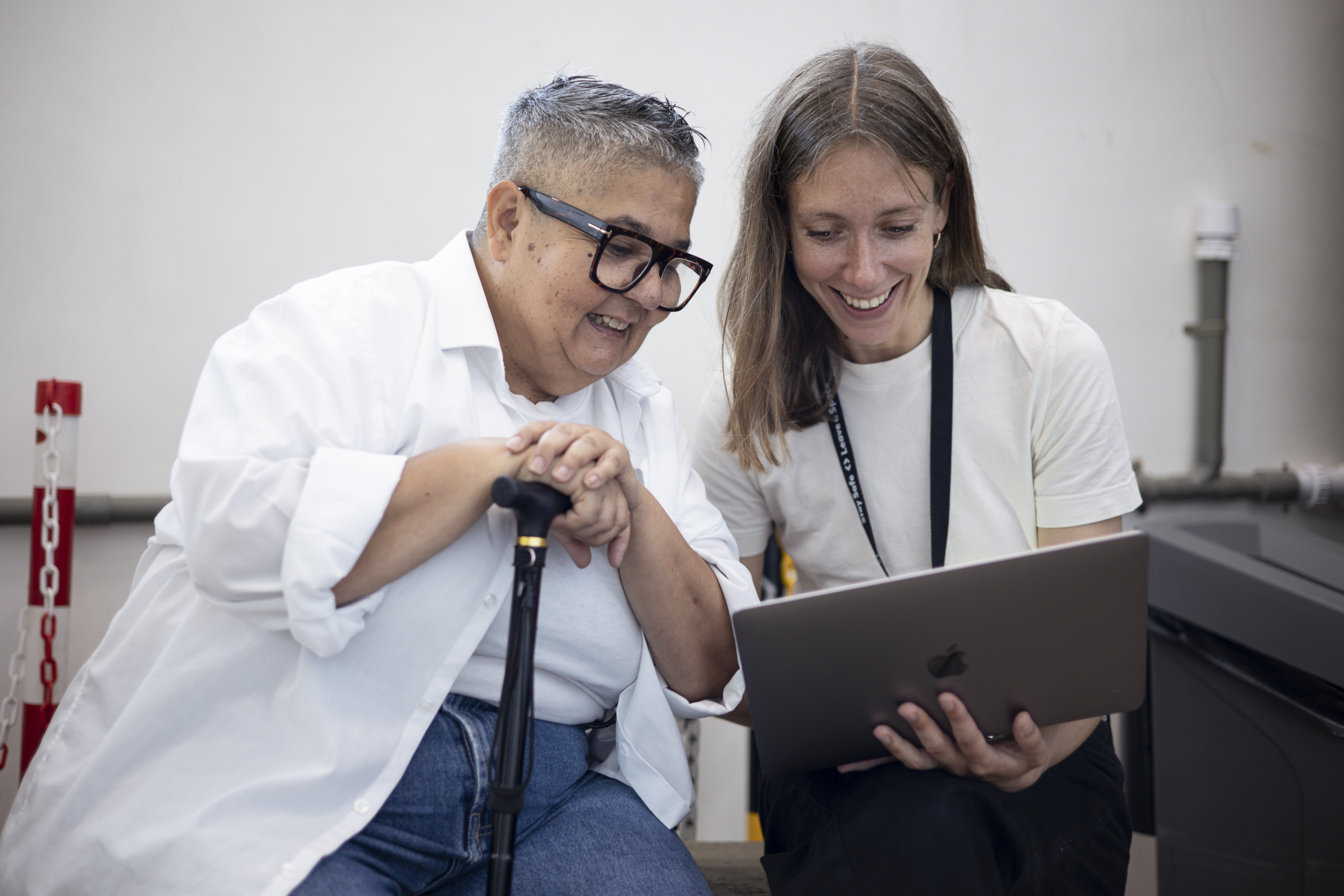 What do you hope audience members leave the show thinking about?
J: I hope the gays feel proud of their culture and the straights leave wishing they were gay!
A: I hope they Ieave the show feeling liberated and included! I hope it encourages audience members to think about and celebrate the queer space they feel liberated in!
Can you tell us about a particular real-life story that you discovered while devising the show that stood out to you?
J: When I tell you there is already too many stories coming out of this room for me to count! The lives these people have led! In particular, if you get the chance to chat to Mzz Kimberley after the show, she's got a story or two about partying with the likes of Grace Jones, Chaka Khan, Donatella Versace…
A: There have been countless real life stories that have blown me away. To say that our incredible cast members have led a full life would be putting it lightly. More outfits pulled, celebrities met, extraordinary places visited than I could ever imagine. I'm a hopeless romantic though, so a story that's stood out to me was someone finding love at a queer night on the dancefloor. Who knew smoking areas were so romantic? It's how I met one of my first partners and I know so many people are going to come to this show and see parts of their own lives told. There's magic in that.
GROOVE will be performed at Oxford House in Bethnal Green from 20 September – 1 October 2022. For tickets, click here