This April we have the pleasure of hosting a couple of shows as a part of Kakilang Festival. One of those shows is The Rest Of Our Lives by Jo Fong and George Orange – we could tell you all about it, but why not hear the details from the creators? We spoke to Jo and George all about the piece below.
How did you meet and begin working together?
JO: We began connecting on a project called Ways of Being Together at Chapter Arts in Cardiff in 2016. We and 48 people danced together to live music. Somehow we were practicing being together, dancing, swimming, walking, listening, sharing, creating our own fun. The whole thing felt very much about liveness, this moment. It was very special meeting the people who live near us, finding out more about what people are interested in and how similar and different we are. Back then, George and I lived around the corner from each other and besides all the dancing we found we are also both very passionate gardeners!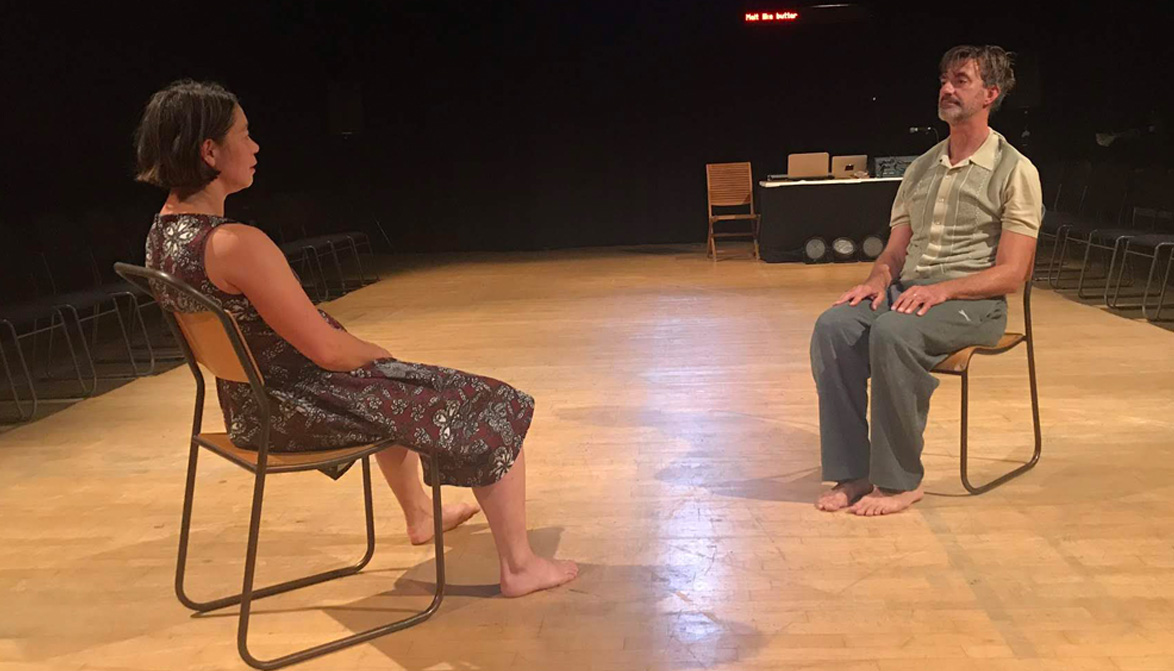 What can audiences expect from The Rest Of Our Lives?
JO: George I don't know how to explain what we do
GEORGE: It is difficult for me to say this in my own words. So I will say it in my old performing partners, Pete Dobbings, words,
"It is a mixture of contemporary dance, contemporary circus and performance art. Which sounds completely inaccessible but it isn't, it is totally accessible. It has the pacing of a one liner comedy show. It clips along from topic to topic, always moving along just as you think you know where it's going. This is the most George Orange show I have ever seen (and I have been in the George show) and his partner Jo is equally hilarious. It is a triumph and a joy both to watch and be a part of."
JO: Yes, we have been told it's funny.
What is your favourite memory from touring the show?
JO: We have been doing this since 2019 and I think we've found ourselves to be excellent touring buddies (really important if you're going to be spending this much time together). I found our Edinburgh Festival visit to Summerhall in 2022 to be a beautiful time. We were on at 10.30 in the morning so we had to be pretty disciplined yet it was so gorgeous seeing so much art, new shows, cabarets and music and we ate wonderful lunches at Noodles and Dumplings on Clerk Street.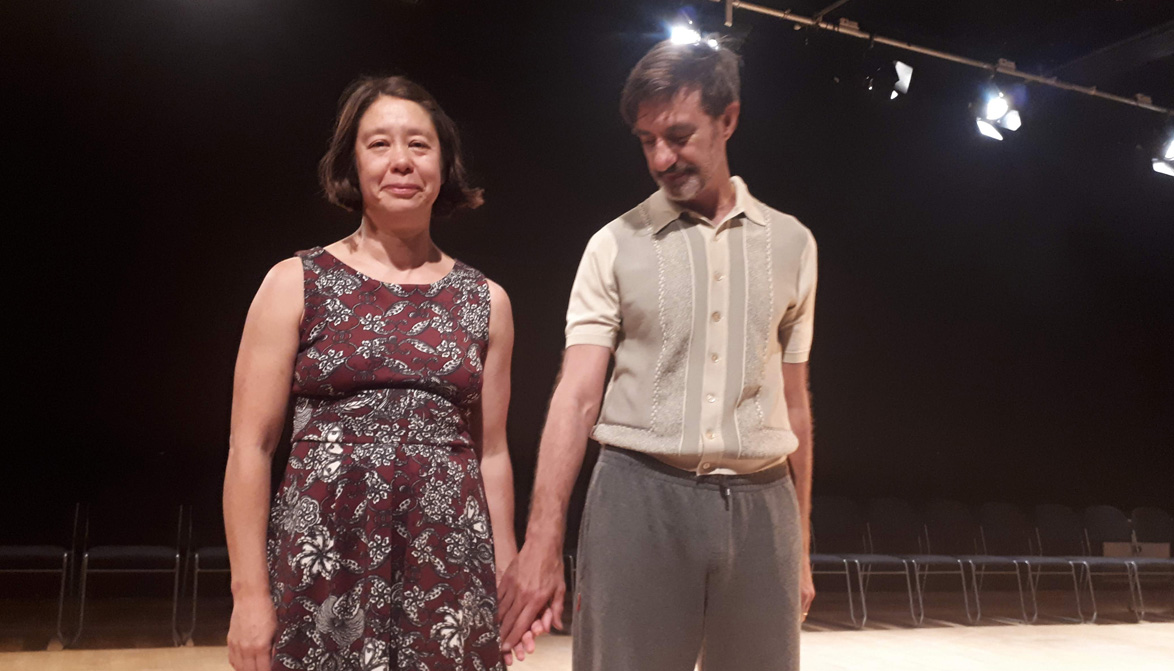 What has the most unexpected reaction to the piece been?
GEORGE: Definitely the marriage proposals. To marry both of us, which is very modern. 
JO: An invitation to Vietnam?!
As you're travelling in from Wales, what else are you looking forward to seeing while you're in London?
JO: While we're in London we'll be heading to a free exhibition exploring British Chinese communities and culture at the British Library (click here to find out more). If you'd like to join us, meet outside the British Library (near Kings Cross and Euston) at 2.30pm on the 14th April. They have some great online activities relating to the exhibition too, so check out their website.
It's important to remember that Chinese communities have been calling the UK home for much longer than many realise. Many are able to trace their heritage to regions across East and Southeast Asia, which has led to a rich and diverse culture across the UK.
The Rest Of Our Lives is on 12 – 14 April at Shoreditch Town Hall. Find out more and book by clicking here.