Award Winning performer Apphia Campbell is causing quite a stir at Shoreditch Town Hall this week, bringing Black Is The Color Of My Voice for four exclusive performances, alongside her (RE)Connect: Make Your Own Solo Work Workshop for those aged 16+. We had a chat with her about her acclaimed solo piece and performing all over the world.
Can you tell us what Black Is The Color Of My Voice  is about and your inspiration behind it?
Inspired by the life of Nina Simone, Black Is The Color Of My Voice follows a successful jazz singer and civil rights activist who seeks redemption after the untimely death of her father.  While weaving in songs by Nina Simone herself, she reflects on the journey that took her from a young piano prodigy, to a renowned jazz vocalist at the forefront of the Civil Rights Movement.
What do you hope audiences will take away from the performance?
I hope people walk away feeling moved and that the performance sparks conversation.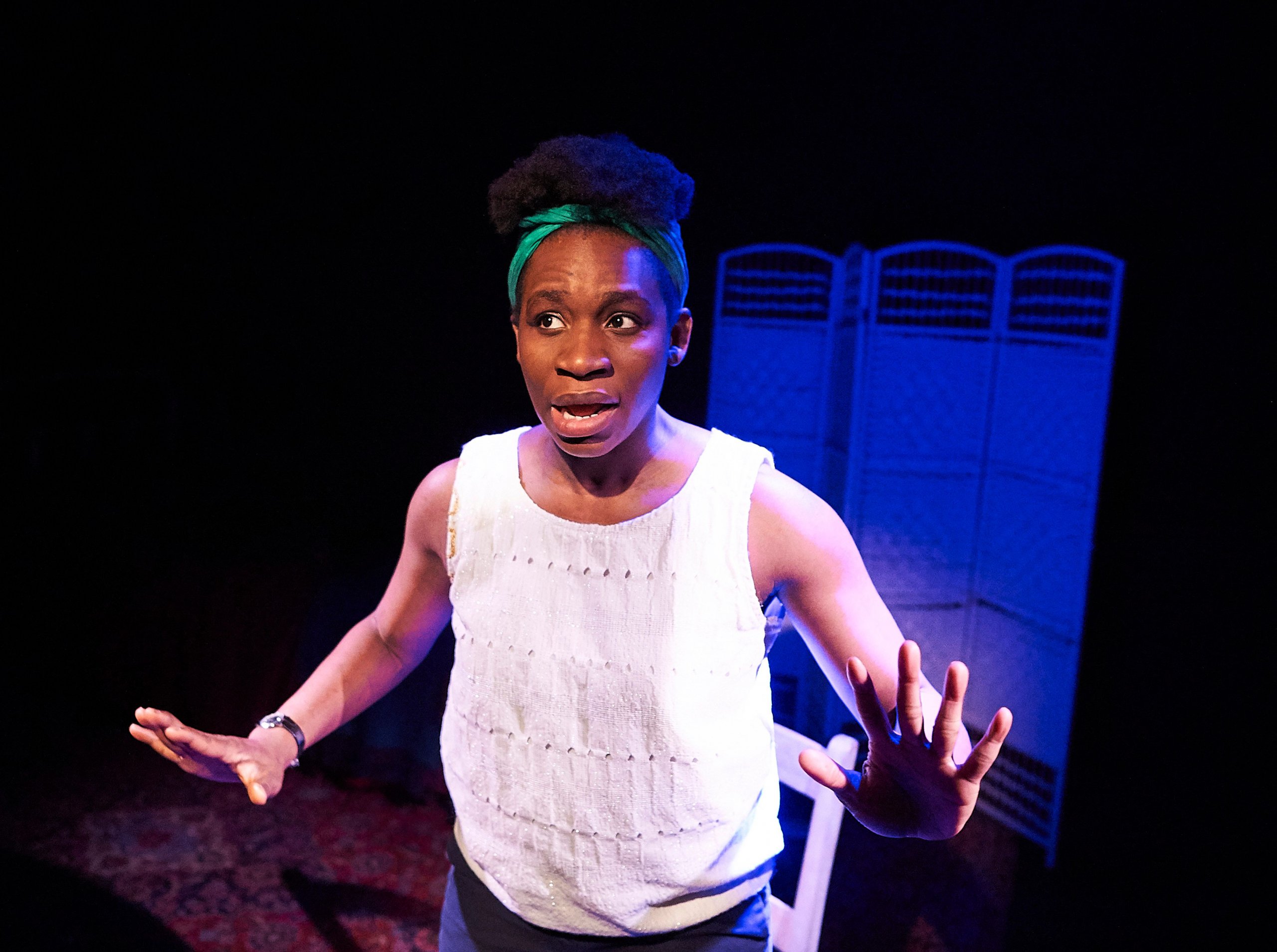 You've taken Black Is The Color Of My Voice all over the world – where was your favourite place to perform and why? 
There were two places that stood out with my performing. The first is Shanghai, of course. It's the place where the show started and had such a mixed audience with such a great reaction to the show. The second, would be in Barbados at a festival. It was outside in front of 500 people, under the stars. It was amazing!
Do you have a fun story from being on the road you can tell us?
I showed up at a venue on the rural scheme, and they didn't have lights or a stage. They pointed me to a corner of the room, and my only lighting would be overhead fluorescent lights. When I pointed out that I would need both lighting and some form of a stage to perform: the organizer went around the whole village. Collected table lamps – which we placed around the blocks we gathered to create a setting. And Voila, a theatre was born. I felt like I was at a campfire, but it just reiterated that slogan, 'The show must go on', and theatre can be done in any way. It was definitely a memorable experience.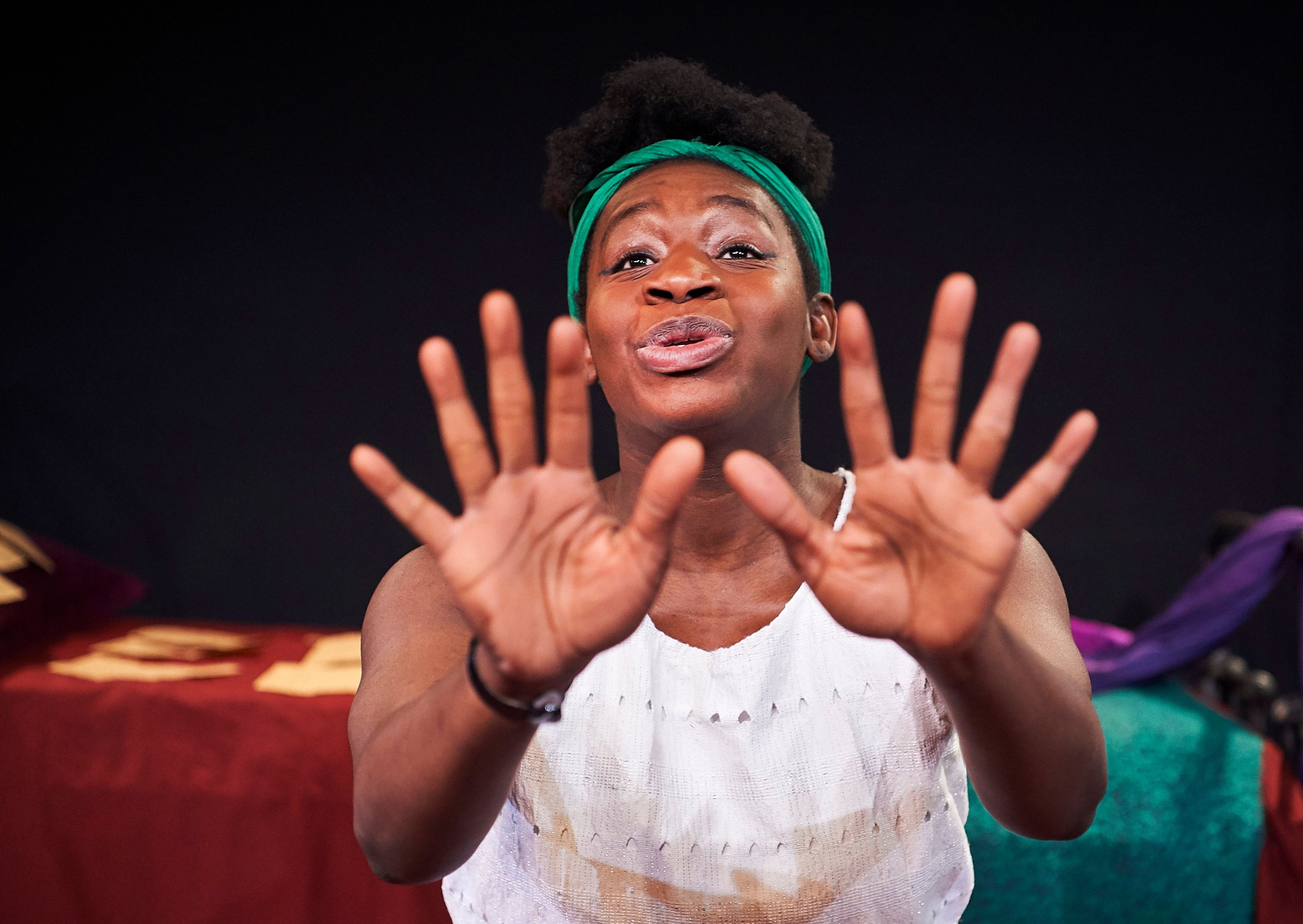 Can you tell us about your upcoming (RE)Connect workshop, and what participants can expect?
Everyone can expect to be given tools to pull out the creativity inside of themselves.
Black Is The Color Of My Voice will be taking place on 27-30 October with distanced seating. Find out more and book here.
Apphia's (RE)Connect workshop Make Your Own Solo Work for 16 – 25 year olds will take place 11:30am – 1pm on Thursday 28 October. Find out more and book here.
All (RE)Connect workshop bookers can get £10 off tickets to Black Is The Color Of My Voice. Just add tickets to both events to your basket and the discount will be applied automatically. Book here.