We caught up with Beren D'Amico, the newest cast member of SHIFT by Barely Methodical Troupe, to find out more about his career and what he will be bringing to the stage.
Can you tell us a bit about your career to date?
Wow. Career to date. I even feel lucky to be able to answer this question (with a huge smile on my face no less.).
It can be hard out here for a circus artist, for numerous reasons: not knowing when your next gig may be; people not understanding that it is a legitimate job title; becoming injured and having no income in the ever growing, expensive London (I love you London!).
But let's side step away from the negative. We graduated from the National Centre for Circus Arts and decided to take a huge risk, create our own company. Something that had become sadly rare for the UK scene, probably because all these factors run the risk of being amplified. But us boys ran with it and luckily we had our dear Di Robson (producer) running alongside us!
And because of this I have turned from a wide eyed boy, to a man, who has seen most of the world along the way, through what I love, with who I love.
I don't know if luck has anything to do with it. But yeah, I feel incredibly so.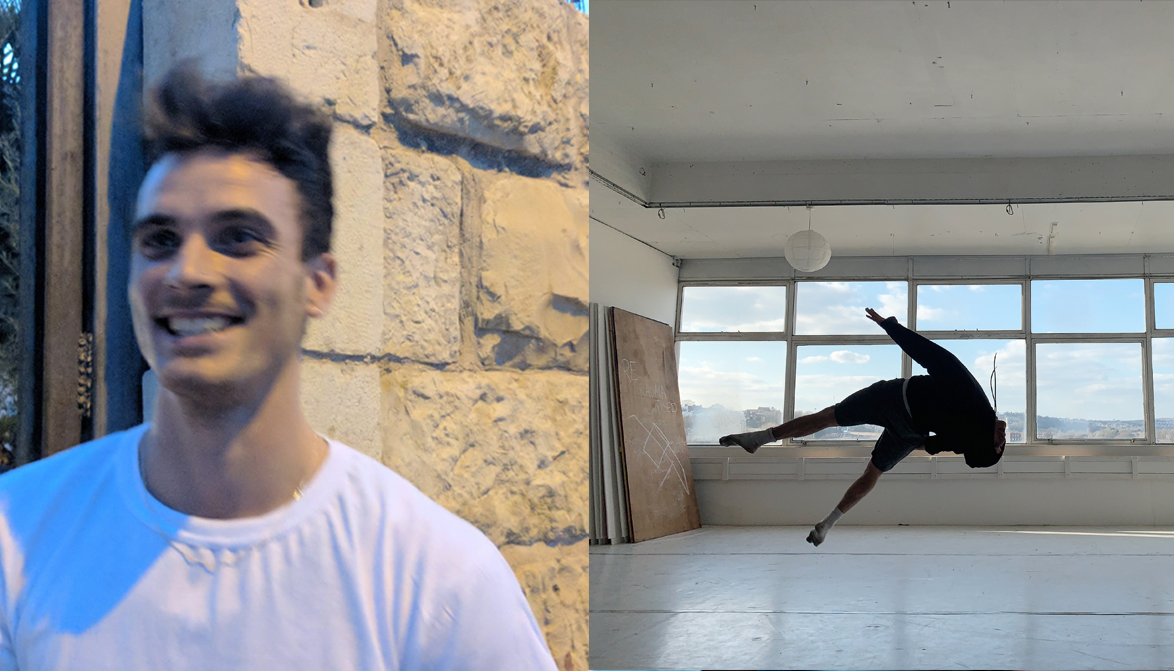 What skill set do you bring to SHIFT?
My skill set is mostly floor based acrobatics. So, all varieties of flips and twists with as much of my own flare as possible. Myself, Louis & Charlie try to marinade our movement qualities and acrobatics with our own personality as much as we can. And being the aesthetic obsessed person that I am, this is a constant urge occupying my brain. Over the years, Ella Robson Guilfoyle (co-director) has played a special role in recognizing this and working her magic to draw this out of us.
How can I be floatier? What shape can I hold in the air to create a different effect? Land on two legs or swing just one towards the ground? Stall for a moment in the air and tuck it round at the last moment? How could this action move into that one? It's an infinite process and an addictive one – pure enjoyment!
And how the show will differ as a result of your influence?
Big up to Elihu [Vazquez, who has previously performed in SHIFT]! What an absolute beast of his craft. Big shoes to fill, but luckily I did not have to fill his shoes and instead I find my own pair within the show.  Ella knows the way I move almost as much as I, so we spent time in the lab building my own material suited to my skill set but also suited to my presence as a person (something she also knows as well as I).
As for building the on-stage relationships with the rest of the cast, it was second nature. Ese' is great to move and interact with. And the boys – well I have been rolling around and moving with these two for five years now. It has become something that we can lock into instantly.
SHIFT by Barely Methodical Troupe is at Shoreditch Town Hall 7 – 18th May, 7:30pm. Book your tickets here.