The London International Mime Festival is back with a series of workshops taking place over January. At the beginning of the month Theatre Re held the Falling Man Workshop, the first of three we are hosting. After just the first day of working together in the building while socially distanced, the Government guidance changed and all activity moved online.
We were keen to hear all about how this worked and what else Theatre Re have been up to, so we had a chat with the company's Artistic Director Guillaume Pigé.
Can you tell us about your workshop The Falling Man? What did you work on with the participants?
We worked on the use of weight within Etienne Decroux's Corporeal Mime, and how the ability to play and articulate the weight allow the actor-maker to develop a different kind of dramaturgy on stage.
The workshop had to move online on day 2, how did that affect what you had planned?
It did not drastically change the plan of the workshop and we were still able to carry on exploring the world of Corporeal Mime, its figures, vocabulary and technique. A lot of the technical work happens individually in front of the mirror in a very 'ballet like' atmosphere, so in a way delivering it digitally is possible and has value. We also had had the advantage to have all met in person on day 1 in the space at STH and that initial encounter made a difference in the sense that we were not complete strangers.
The thing we missed the most of course, was to become 'a group' in a physical space and share each other's sweaty air… We were not able to play as an ensemble and have physical contact with each other but due the social distancing restrictions, we would not have been able to do that anyway. Next time!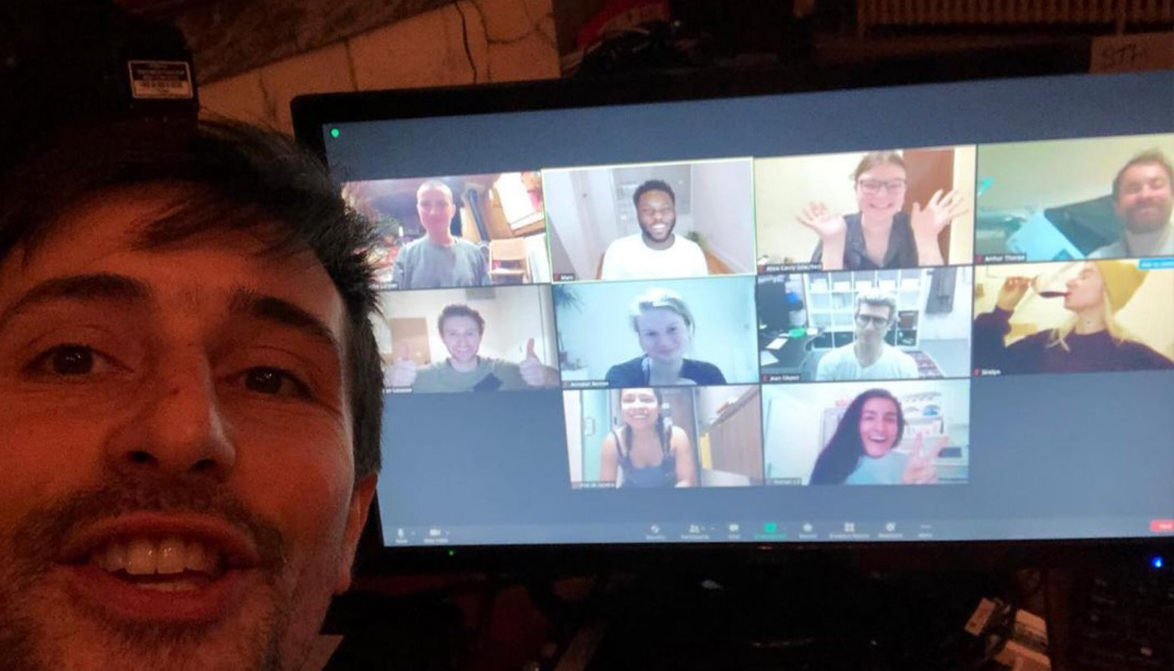 How have you dealt with devising and directing in a socially distanced world?
Physical contact is at the core of the way we work as a company. When we start working on something we tend to look for a physical problem or a physical 'knot' that then needs to be undone. It is the process of overcoming an obstacle or solving a problem that allows us to get started… So removing tight physical contact over a long period of time from our devising process is an interesting challenge and we are still wrestling with it.
What have you learnt about your practice from having to remain socially distanced?
That it is from the contact with each other – the company – that everything is born. And that it is in the contact of everyone else (the audience) that everything gets to grow and live. Live theatre is about raw physical contact.
How have you and the rest of Theatre Re been keeping positive during lockdown?
We have been able to keep rehearsing and developing a new piece (from September onwards). Through this we have had the opportunity to respond poetically to the current situation, and that has felt incredibly positive.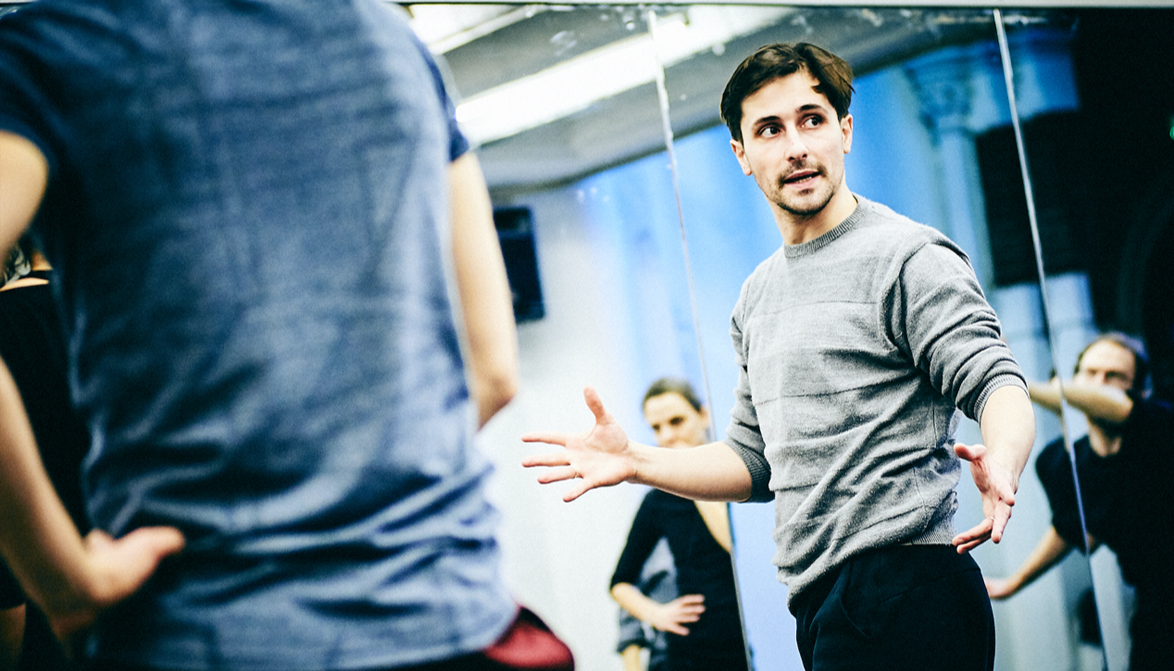 What are you most looking forward to in 2021?
We are turning 10 this year! The inability to tour has meant that we can spend a lot more time on developing the company and what we can be doing beside making and touring work… We will be announcing a lot more in the coming months!
You can join in with London International Mime Festival with 2 upcoming workshops, one with The PappyShow and the other with David Glass Ensemble Learning. Find out more and book here.