The first course of its kind in the UK, Mountview's MA in Site-Specific Theatre is created and led by Geraldine Pilgrim and provided in partnership with Shoreditch Town Hall. We spoke to Mountview Students Callum Sherriff, Reb Emerson-Gold, and Scott Payne to find out more about the course and their experiences while studying.
Can you introduce yourselves?
Callum: Hi, I'm Callum – a musician and theatre maker. I studied violin at the Royal Northern College of Music before joining the MA in Site-Specific Theatre Practice at Mountview.
Scott: I am a visual artist, originally from Milton Keynes, but currently based in London. I come from a Fine Art background, particularly focused around sculpture and installation.
Reb: My name is Reb, 27, and I come from a theatre making and performance background.
What is the course really about? What kind of things do you learn?
Scott: The site specific course is really about observing and responding to a wide range of sites and learning how to create performances and installations that become one with the spaces they are performed or exhibited in.
Reb: We learn all sorts! From masterclasses in Commedia dell'arte with Didi Hopkins, to experimenting with scale with Tim Spooner and discovering new ways of working with sound with Julie Rose Bower. You become confident in different performance styles, scenography and directing.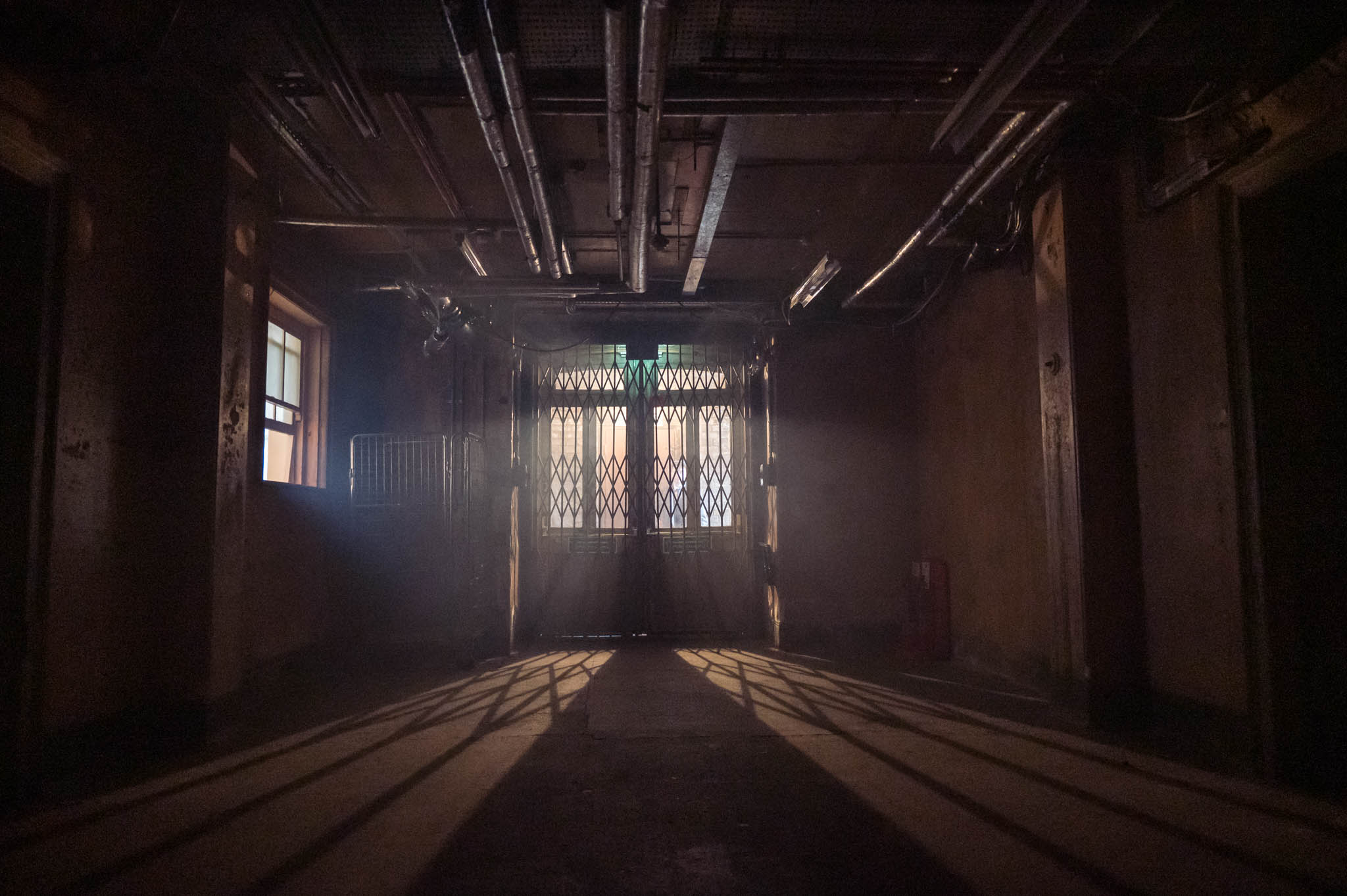 What do you enjoy the most about the course?
Callum: It's a small course, and since January we have become a really tight unit – being able to spend time creating, with and alongside these lovely humans has been such a pleasure!
Scott: the ability to create work in a wide variety of spaces that would normally feel out of reach or off limits. From The Ditch in Shoreditch Town Hall, to Waterlow Park and Polverigi, it has enabled me to find the joy of creating work out in the real world, rather than in traditional performance spaces.
How did you decide to join the course?
Callum: I've wanted to produce experiential work of my own for a long time now, but had no idea how to go about it. When I came across the course, it seemed like the perfect way to find out.
Scott: after completing a BA in Fine Art, as I wanted to move into the world of set design. The course felt like a bridge between the fine art world and the theatre world, allowing me to merge the borders between these two different art forms. I was also intrigued by the concept of site specific theatre and the many possibilities that it offered.
Reb: I studied site-specific theatre in my BA and it merged both my interests in research and performance. Place and space provide so much material to devise with, but also challenge you both practically and artistically.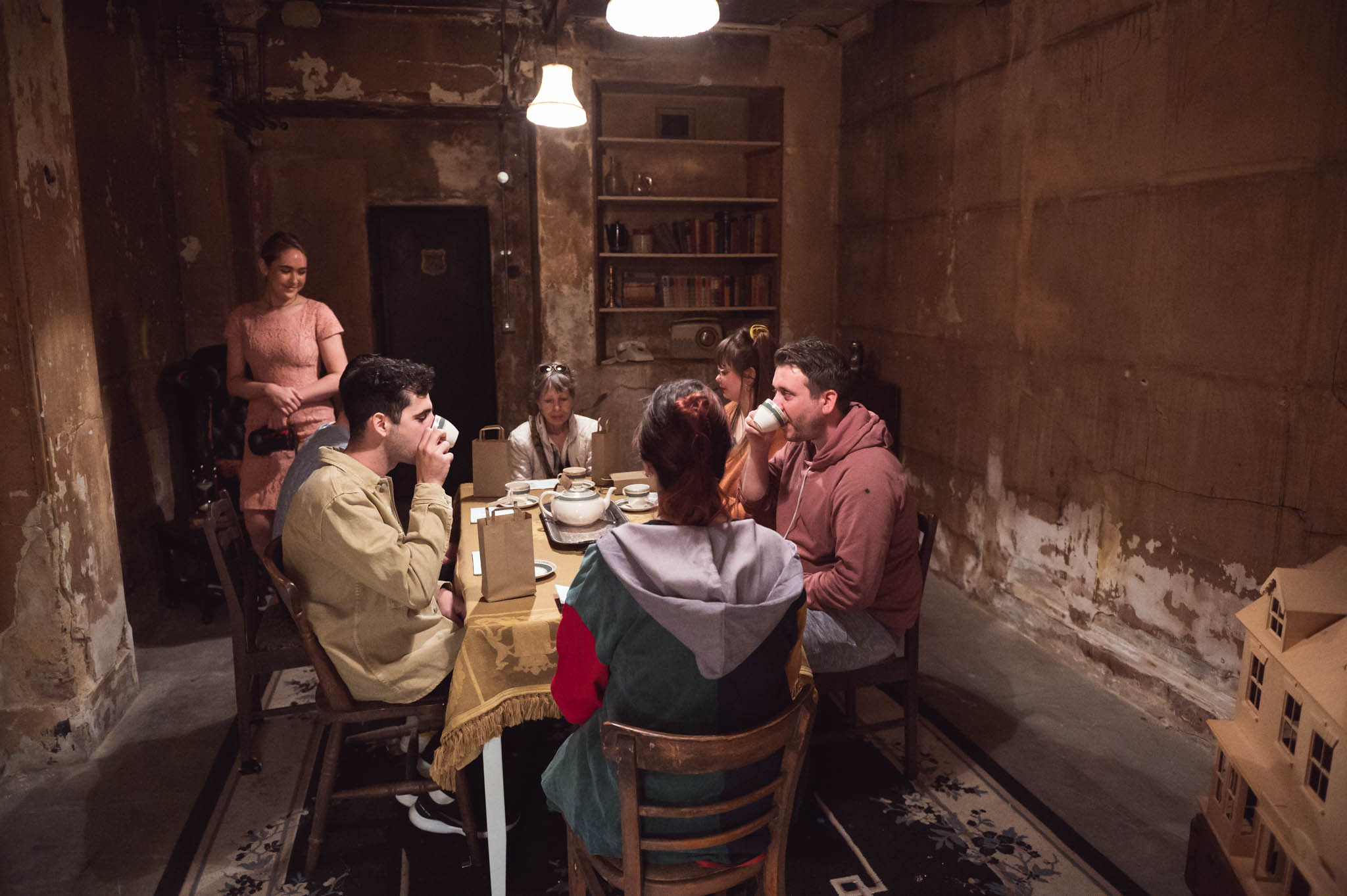 How did you come up with the concept for your final productions?
Scott: I came up with the concept for my final production 'blind who now has eyes' by responding to the utilitarian office spaces of the Archway Campus and reflecting on my love for Greek mythology. The spaces had the feeling of being watched and observed, which gave me the idea for creating a version of Oedipus set in a 1980s police station. Architectural features of the site, such as an Intercom and connected rooms, also seemed to connect with the themes and imagery of the Oedipus myth.
Reb: As we are working in the old Archway hospital, I researched the building's past, as well as the area's history. At one point the hospital was used to train nurses and so I want to explore their role within healthcare systems. Also, Highgate itself has a very supernatural presence. My research into both of these has led me to creating Haegtessa Ward, an interactive performance in which the audience are guided through a secret and otherworldly hospital ward run by three nurses: the maiden, the mother and the crone.
What do you hope to do when you graduate?
Callum: I'll be trying to strike a balance between music and theatre work, and aim to start producing my own work alongside, bringing live music into new spaces.
Scott: When I graduate I hope to become involved in set design, as well as working on projects in Milton Keynes to help promote the cultural output of my hometown.
Reb: I hope to continue to work site-specifically and find other spaces and buildings around London that need a new lease of life. I aim to create spaces where the community can engage with the arts and their local history.
You can find out more about the MA Site-Specific Theatre Practice course and how to apply here.