We spoke to Dom Coyote, award-winning musician and theatre-maker, about his latest piece, We Can Time Travel
What is We Can Time Travel about?
We Can Time Travel is a theatrical, time travelling odyssey with loads of songs, electronic instruments and live looping. It's a gig and it's a story, in a basement in central London. A story for anyone who can let their imagination run wild. A story about time. How complicated it is. It's about memory, about loss and about hope.
It's totally intimate and immersive and full of music. I've been an artist with Kneehigh Theatre for a long time, and they instilled in me the natural balance of music and storytelling.
What inspired you to create this piece?
When Trump got into power, I was on tour and my relationship was in trouble. My world was tumbling into the unknown. I wanted to make something immediate. About how to cope with turbulent times. I rang my friend Rich Rusk, the most brilliant director I know, and told him I wanted to make something new. He suggested The Time Machine by HG Wells. It felt perfect. The idea of going back in time and changing past events, or tumbling forward to see what might become of us was hugely appealing. Our imaginations got fired up and The Time Machine became the springboard to We Can Time Travel.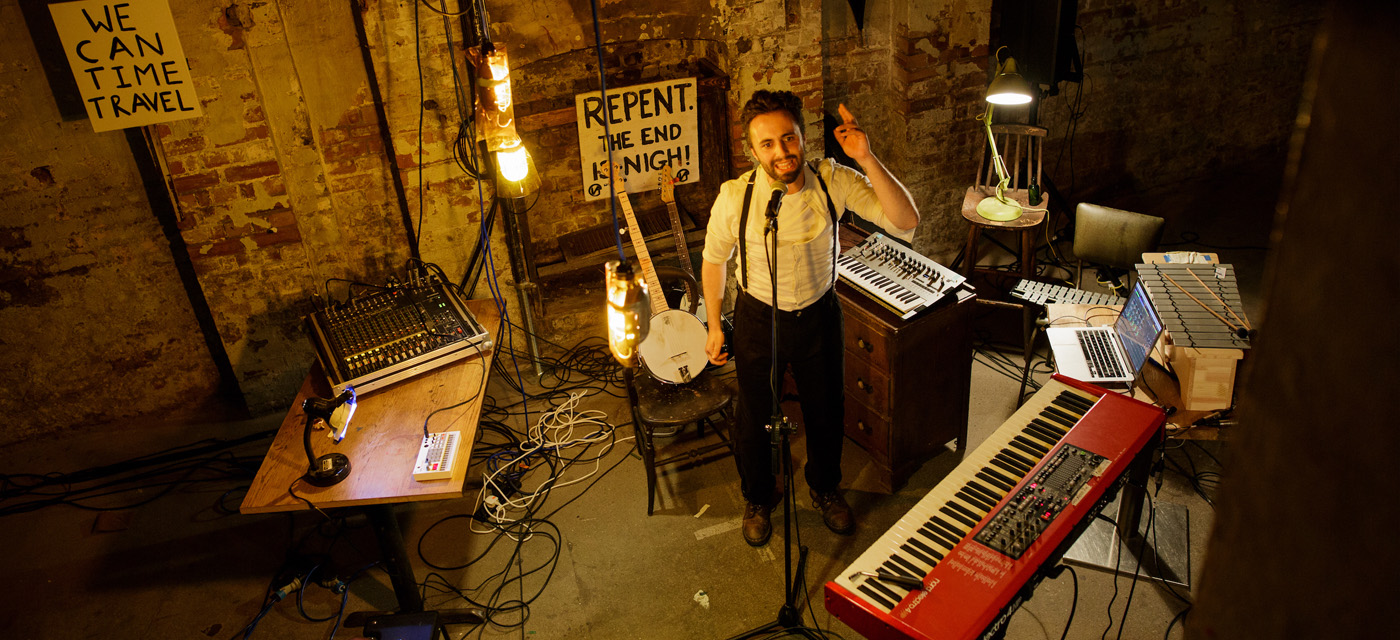 What can audiences expect when they see We Can Time Travel?
Loads and loads of music, an epic story in a beautiful, intimate space, awesome musical gadgets and analogue synthesisers, to be taken to the edge of time and back, a surprising amount of gags, and a dying sun, casting out a melody through time.
Can you tell us more about gig-theatre?
For me personally, gig theatre is quite simply a cross between a music gig an a piece of theatre. It's very different to musical theatre. There are instruments on stage and it is completely direct address. So I mean no forth wall. It works well with storytelling and standup for that reason. We are all in a room together, experiencing something. It doesn't feel like a play. Music is at the heart of it, but everything on stage is filled with meaning, every instrument has some place in the imagined world you are creating.
How does We Can Time Travel use time travel to reflect on the present?
The character in We Can Time Travel, (who is called Dom and is basically me but a bit weirder) is obsessed with time travel. He works out how to do it and he goes back in time and forward in time but he can't change anything, he can't even be seen, he is an observer, a ghost, unseen, unheard. He tries to get back to his present, but he can't, he's lost in time. It's a metaphor really, I use this device to explore apathy, and disengaging from reality. The show is a provocation to anyone that sees it. To grab the present, to look up and speak up, to hold hands and tell someone you love them before it's too late.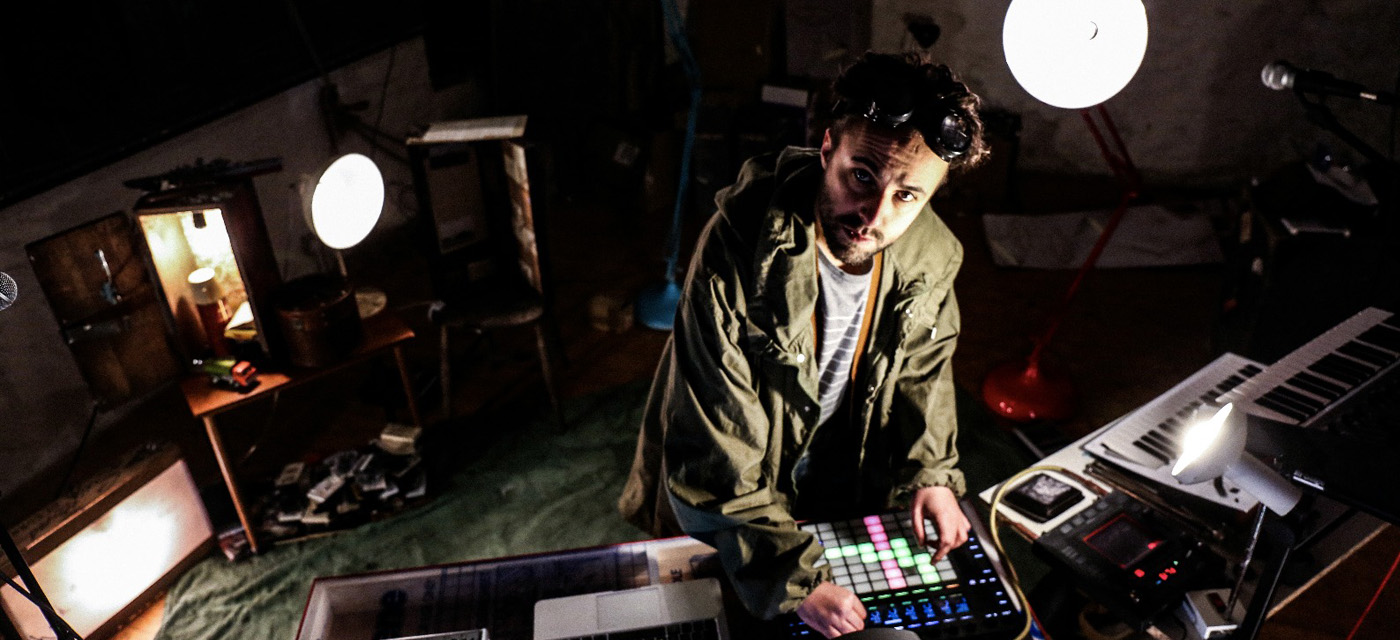 What advice do you have for everyone in the present?
Well I haven't managed to alter any of my behaviours yet, but here is my personal plan – stop scrolling on Facebook, Instagram and Twitter, help a stranger, ring an old friend, climb a mountain, get a bike, notice the seasons change. Life is fleeting, every moment becomes the past immediately. Life is so quick. So grab the present moment tight, it is the most precious thing there is.
If you could travel anywhere in time, where would you go and why?
I would either go and visit the druids and find out what the hell was going on with stone henge (my guess is ancient stone computer) or way into the future to see what might become of us strange humans.
We Can Time Travel runs until Saturday 5 May in The Ditch