Following the cancellation of Sex Education back in 2020 due to the Covid-19 pandemic, we're so thrilled to have Harry Clayton-Wright back at Shoreditch Town Hall for the final UK performances of the show! We caught up with them about Sex Education, their time in lockdown and how the show has changed in response to the pandemic.
Can you tell us a bit about Sex Education? What inspired you to write the show?
The show explores how we learn about sex and how that impacts and shapes our lives, specifically focusing around our parents and their roles within that process of learning. My Mum never spoke to me about sex, and on the flip side my Dad bought me a bag of gay porn when I was 14 years old. Quite the varied response in my upbringing there. I interviewed my mum where we finally have the chat about sex, and the audio plays throughout the show. Plus, we also watch the material my dad bought for me, I speak about my own experiences of sex, and we see how that all links together. It's a lot of fun and was seriously cathartic to write and create.
Can you tell us about your career to date?
I've worked across many mediums as a maker – theatre and cabaret performance, durational installations, zine and film, I'll try my hand at anything. Before March 2020, I was lucky enough to have toured the globe many times over with shows I've both made and been part of. Sex Education is my debut solo theatre show and its received gorgeous reviews and won some awards in the years I've been performing it too, which is nice. I really enjoy working across many different types of projects and keeping myself as interested and active and as engaged as possible. I love to learn and push myself.
How did you keep yourself active within the arts during the pandemic?
With a cancelled tour and all prospects I'd been working on immediately wiped from my diary, I had a day or three in bed to feel sad and anxious, and then I set to work making a digital zine project called You Otter Know with independent publishing house Polari Press. Inspired by top shelf publications and the graphic design of vintage erotica from the 70s, 80s and 90s, we worked with some amazing artists across four issues and then compiled those for You Otter Know: The Bumper Edition which is a bumper book of fun! 224 pages for just £12, available after the show (I'll sign your copy if you like) or here.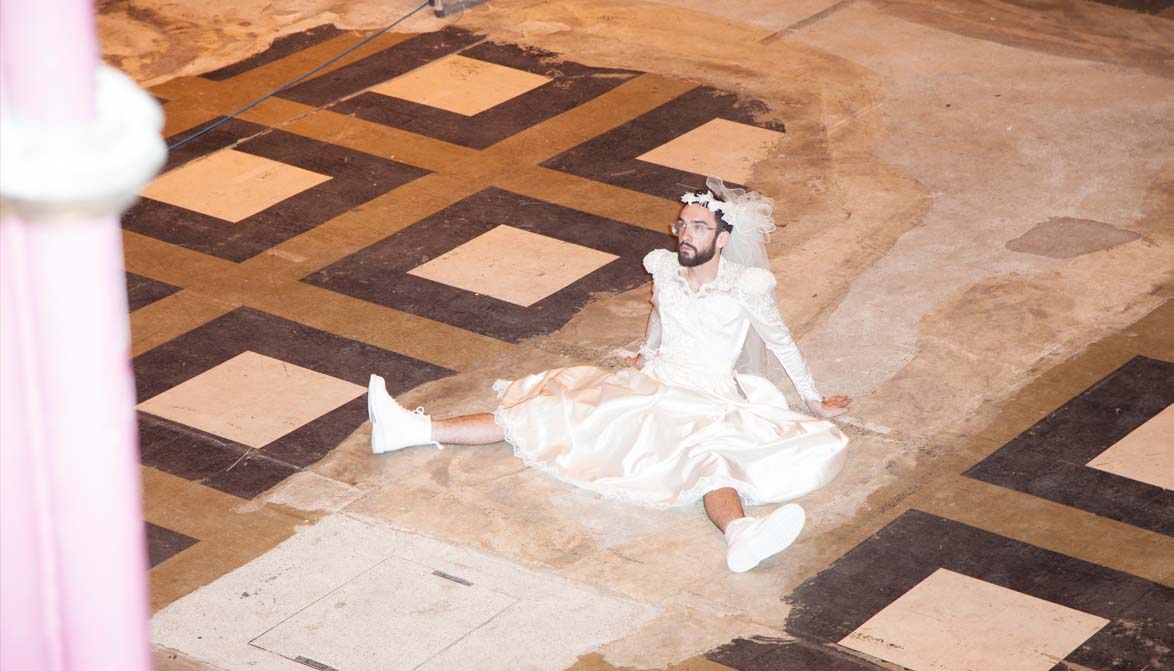 We are thrilled you will be returning to finally perform Sex Education! What are you excited about in terms of finally performing the show at Shoreditch Town Hall?
Closure! This is my last run of the show after working on it for five years. Shoreditch Town Hall was instrumental in supporting the development of the work and it feels like the show is coming full circle in bringing it back for the final performances. Way back when, we had done the full technical rehearsal for a run of shows at STH the day theatres shut in March 2020, so to finally get that moment 18 months later will be a really wonderful feeling.
Did Sex Education and the way you perform the show change at all due to the pandemic?
I don't move through the audience or start the show at the back of the theatre anymore. It's more self-contained, me as the performer staying on stage during the duration of the show. Touring and producing work in the midst of a pandemic is hard, but we are all so committed to keeping everyone as safe as possible and still putting on shows and giving people those experiences and I think that's really beautiful.
Catch Sex Education by Harry Clayton-Wright at Shoreditch Town Hall on 17 & 18 December 2022. Book your tickets here.