CRUISE, a brand new show that promises to be celebration of queer culture, a kaleidoscopic musical and spoken word tribute to the veterans of the AIDs crisis and an irresistible 80s soundtrack, open digitally on Thu 15 April. We spoke to Jack Holden, writer and performer of the piece, to find out about the inspiration for the piece, the creation process and an insight into the iconic songs that make up the soundtrack.
How did the idea for CRUISE come about?
CRUISE is based on a true story I was told while volunteering for Switchboard, the LGBT+ listening service a few years ago. In making the show, I've woven dozens of other stories into the fabric of the final piece. It's not recognisably one person's story; but it will hopefully be familiar to a generation of people who lived through the AIDs crisis, and will be educational to people who weren't there.
I'm also a huge fan of music from the 1980s. It's such an interesting time for music – moving away from the Prog Rock bands and the string-filled Disco bangers of the 60s and 70s, to the artificial beats and the heavy use of synthesiser in the explosion of bubblegum Pop, Chicago House and, eventually, Acid House. I wanted to use this musical evolution as the backdrop for CRUISE because music is a really quick way to set tone, time and place for an audience.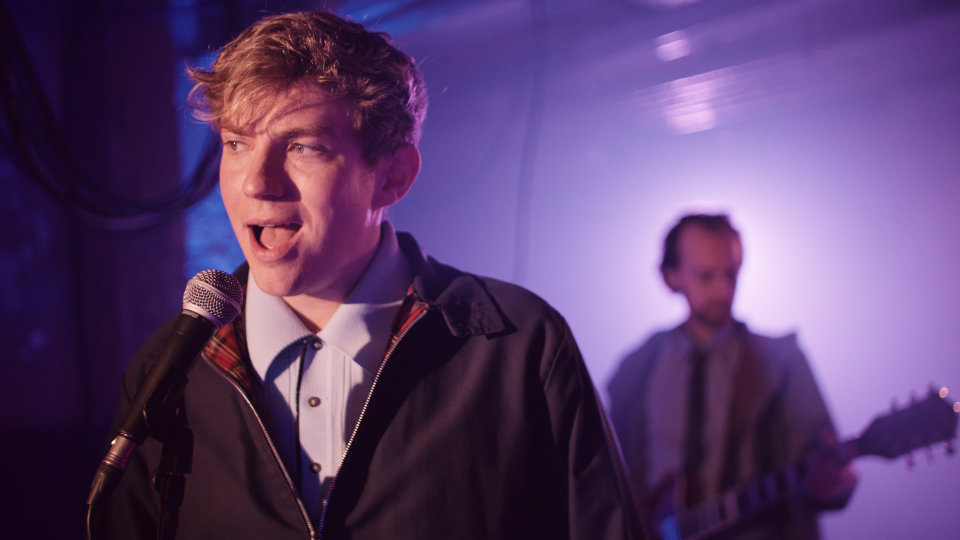 What was it like creating a show based on a real individual's emotive experience? Is Michael Spencer a real person, or someone based on many veterans of the AIDs crisis?
There was a real Michael, but CRUISE really is a big melting pot of fact, fiction and imagination. I've sat with the story at the heart of the show for many years so I've given it lots of space and time. However, I'm still nervous to tell a story from a time I didn't live through. I feel the pressure to do my queer elders justice. I spoke to lots of queer people about their experiences of Soho, the 80s, HIV and AIDs in the making of this show, so I hope the characters and details will ring true.
How has the setting of The Ditch at Shoreditch Town Hall informed the piece?
The Ditch is an extraordinary space. It's full of character, which is a gift when you're scouting locations for a film. It's also a labyrinth of interconnected spaces, corridors and dead ends, which is a perfect metaphor for a play that's all about memory. I'm really glad we filmed at Shoreditch Town Hall instead of a in a traditional theatre auditorium – I think it gives CRUISE a real edge.
How did social distancing and COVID-19 processes affect the creation and filming of this piece?
When rehearsing and filming we obviously had to respect social distancing and take regular covid tests. Fortunately, the only people on stage for the show are me and musician John Elliott – and we don't really interact, so the show is safe to perform. All the creative team and crew wore masks while we filmed which was a little weird, but we've all become so used to masks by now, it didn't get in the way.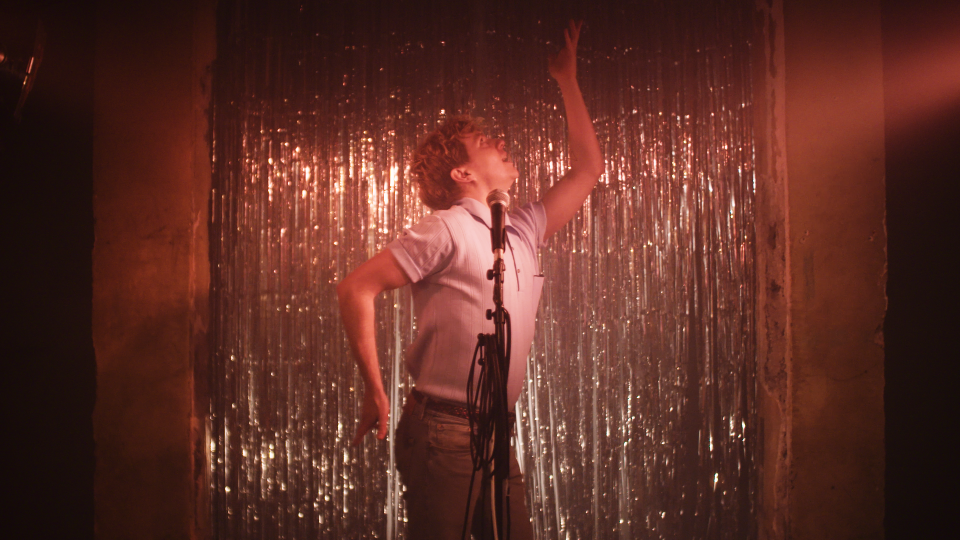 Which is your favourite song in CRUISE and why?
We perform a little bit of the Elvis version of Always On My Mind which is just such a perfect song. It's obviously not from the 80s, but Pet Shop Boys made it their own with their 1987 cover!
If you could have one 80s song as the soundtrack to your life, what would it be?
It's SO HARD to just choose one! I think the best songs are ones you can dance to and cry to – so I think it would have to be Bronski Beat's Smalltown Boy – the 12" record version is pretty special at 9 minutes long!
You can catch CRUISE online from Thu 15 – Sun 25 Apr 2021
Tickets: shoreditchtownhall.com/whats-on/cruise
Image Credit: Jack Hextall