We are delighted to announce that today Shoreditch Town Hall has been awarded a grant of £333,000 as part of the Government's £1.57 billion Culture Recovery Fund.
James Pidgeon, Director & Chief Executive of Shoreditch Town Hall, today said: "We are over the moon to have received this grant from DCMS, HM Treasury and Arts Council England, and we're incredibly grateful for their support. This investment offers us a vital lifeline as we navigate the continued challenges and uncertainties that lie ahead whilst meaningfully adapting and rebuilding for a new normal. There is no doubt that we still have a long way to go, but for now this grant will help secure our future, protect jobs, ensure increased support for artists and creative freelancers, and allow us to more actively contribute towards local recovery plans for the benefit of communities in Shoreditch, Hackney, and beyond."
This crucial grant will support the continued operation of the Town Hall and upkeep of our Grade II listed building, as well as the delivery of a socially-distanced live performance programme in the Assembly Hall (more information can be found here), a new hyperlocal Reconnect Programme of participatory cultural activity, the Town Hall's new Youth Board, and more.
#HereForCulture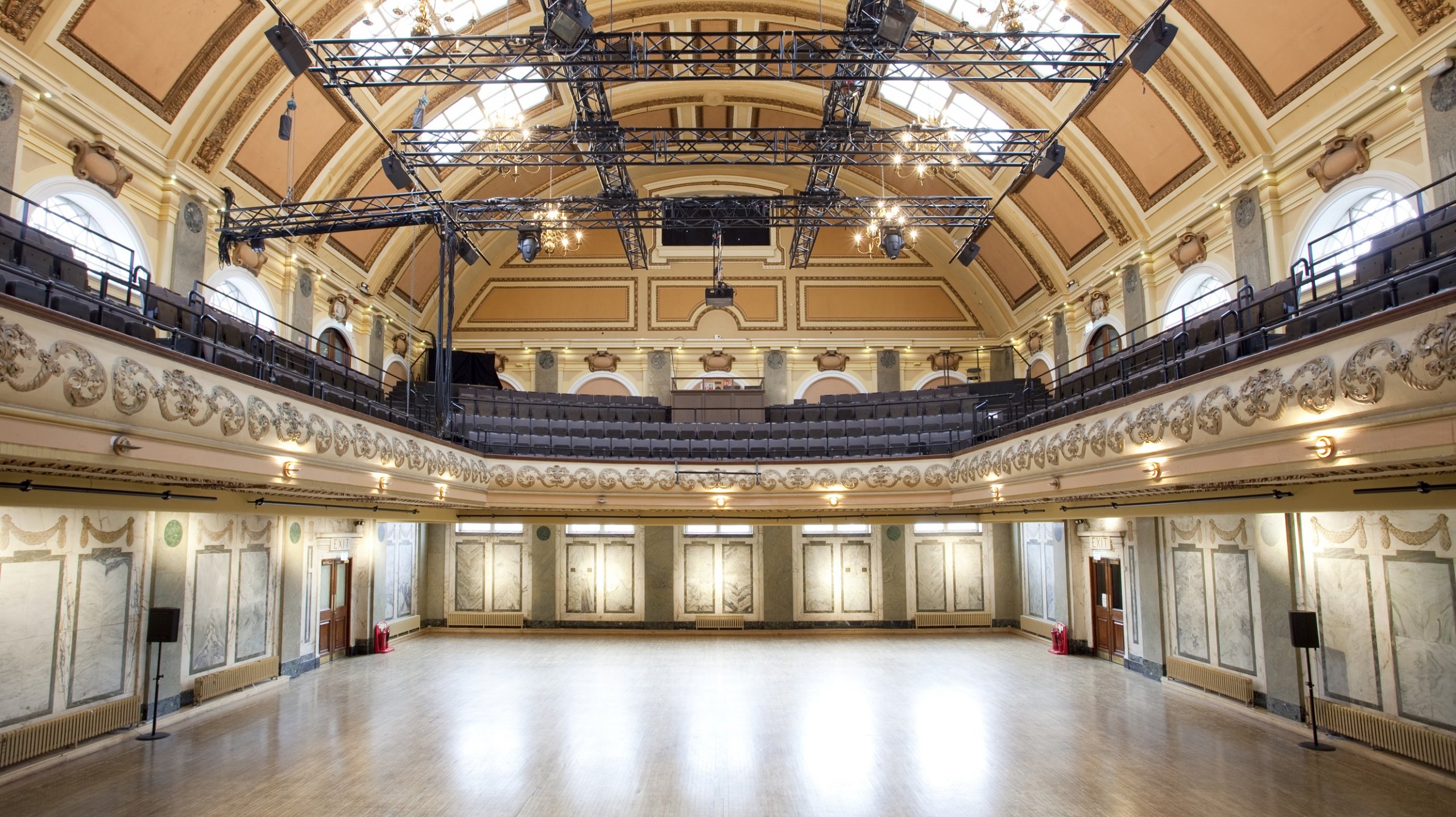 Top image: Kneehigh's Ubu! A Singalong Satire in the Assembly Hall, December 2019, by Richard Gray