As we head into August, it's time for another monthly #FriendsAtSTH round-up! August is a very quiet month at Shoreditch Town Hall as the rehearsals in our main spaces continue, however there are a couple of brilliant artists coming into the building – read on to find out who. 
Creating new work
Geraldine Pilgrim: Sharing 
16 – 18 August
Geraldine Pilgrim, who usually visits our building as creator and course leader of the Mountview MA in Site-Specific Theatre Practice, will be taking over the Ditch for a private sharing of a new piece of work she has devised with live music and vocals.
Geraldine received a Developing Your Creative Practice Grant from the Arts Council England last year to explore Opera, and the outcome is a very simple image of a contemporary female prisoner incarcerated in her cell imagining herself free and singing accompanied by a live cello to music composed by Felix Cross. Gradually there is the subtle sound of the sea and a video of herself singing liberated on a beach is seen projected on the cell wall and there is a duet between herself imprisoned in her cell and her liberated self on film.  
Chinese Arts Now: Creative Lab
23 August
Creative Lab is a series of workshops for emerging artists to discover new ways to create and remix their practice, from exploring physical language and movement tools, to acting, film, music, technology, site specific, participatory performance, visual art, and augmented reality. Each month's workshop has a different topic, and August's is Performance & Technology.
The workshops will be led by leading industry professionals, and are open to emerging artists, or artists looking to change their practice, from all backgrounds and ethnicities, though we highly encourage artists with East and South East Asian heritage to apply. Find out more and register for an access pass to all of the workshops here.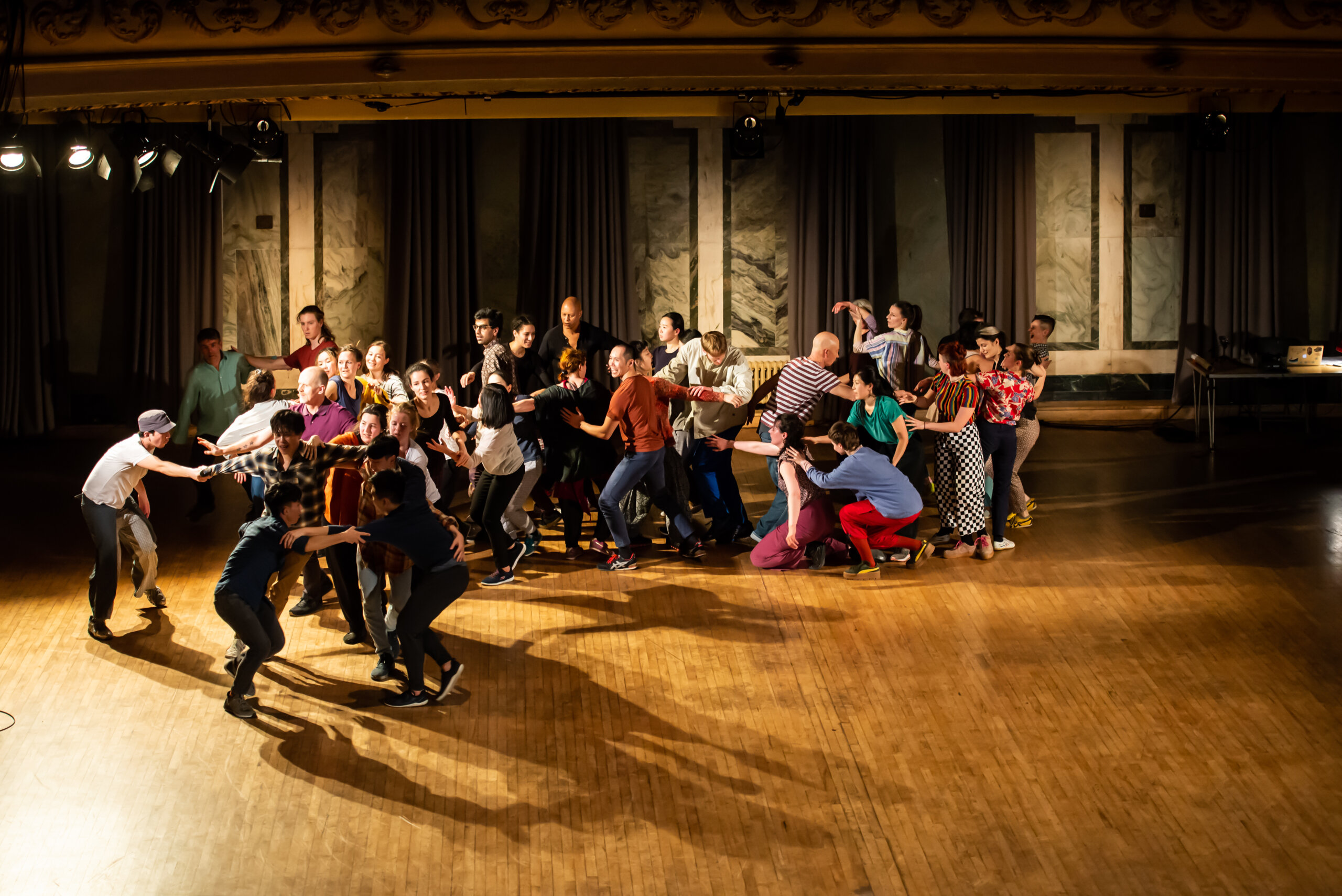 Supporting the wider artistic community
Artist Deskspace
Ongoing
We are thrilled to be continuing our Made in Shoreditch: Artist Workspace initiative, further supporting artist development and the creation of new live performance. Over 1000 free desk space slots per year have been made available for artists at Shoreditch Town Hall. Artists will be able to book a desk space for a day or week at a time, benefiting from a dedicated and safe communal working environment, interaction with other artists, and advice sessions with Town Hall staff. Find out more and book a desk here.