Who's feeling festive? With the line-up we have this month, we definitely are! Welcome to December's #FriendsatSTH, read on to find out what's going in our building this month. 
Festive Family Fun
Marlborough Productions: Prancer The Dancer
20 – 24 December
Prancer the Dancer is a joyous new piece of dance theatre for families and young audiences aged 5+ from Marlborough Productions. Follow the story of Prancer, who is painfully shy, but desperate to dance. Come on the journey to find that confidence, and in the process, revolutionise the world… Through the power of dance! Shows are at 11am & 2pm each day, tickets are available here.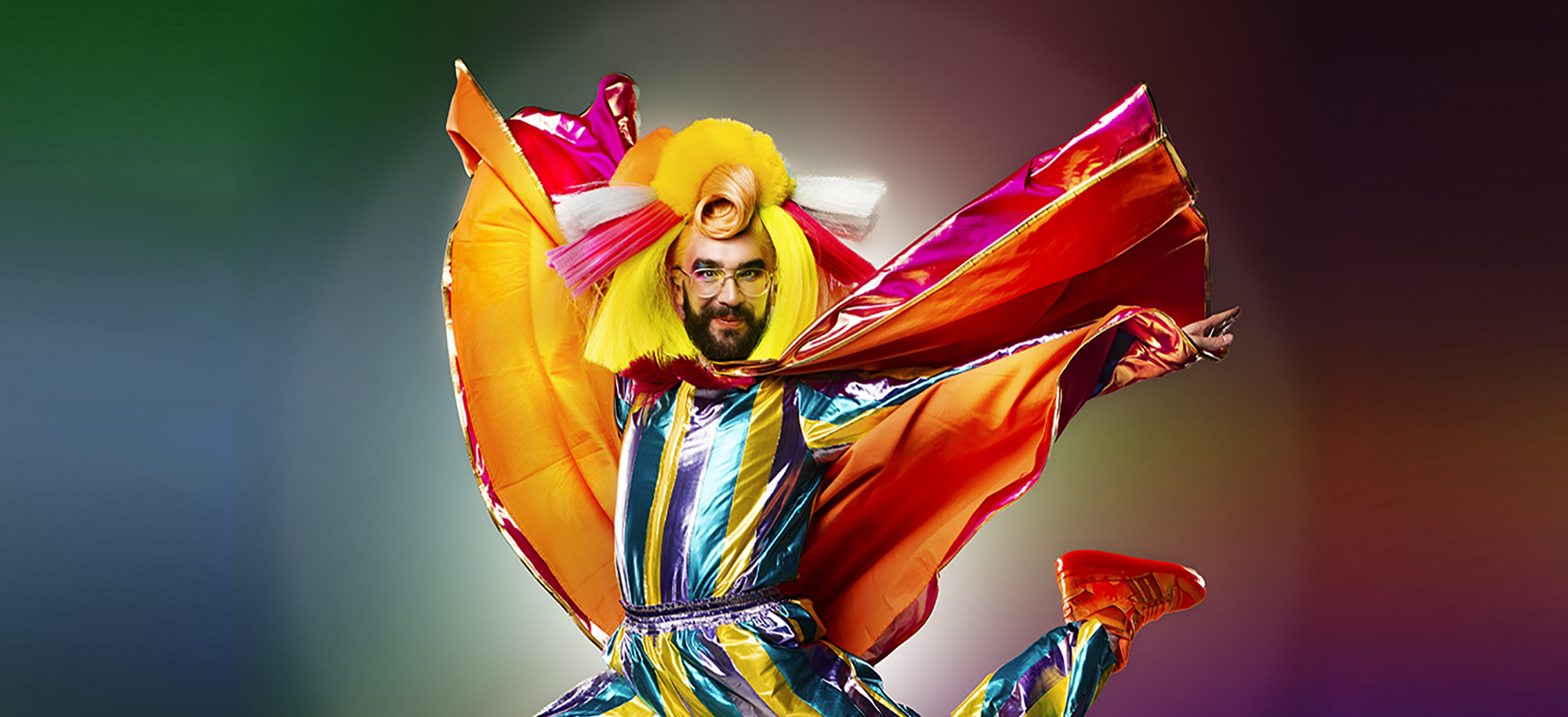 Killer Comedy and Dazzling Cabaret
The Femmes of Colour Comedy Club: FOC It Up! 
7 December
The FOC IT UP! Comedy Club, founded by American comic Kemah Bob, unapologetically celebrates and centres the perspectives of comedians of colour that are not cis-men! We're excited to have Kemah and her hilarious Comrades Sophie Duker, Evelyn Mok, Ninia Benjamin, Lara Ricote, Esther Manito here for one night only. Click here for tickets.
A Cocoa Butter Club Christmas Show
10 December
Our faves The Cocoa Butter Club are back for another festive special! You can expect a joyful celebration filled with song, dance, drag and burlesque, plus a sprinkle of circus and sideshow. See the line-up and click here to book.

Taking over our Assembly Hall
British Youth Musical Theatre: Let It Snow
11 December
Let It Snow is the British Youth Musical Theatre Christmas Show for everyone who performed in their 2022 season. You can visit their website for more details here.
London Youth Choir: Festive Concert
12 December
A group of London Youth Choirs, including LYC West, LYC Junior Boys, LYC Cambiata Girls, London Youth Choir and LYC Chamber Choir, will be singing classic songs and contemporary carols. You can find out more on their website by clicking here.
Sorted Live: The Big Christmas Bash
16 & 17 December
Sorted Food are hosting the ultimate foodie Big Christmas Bash, and this time you're invited! Come join the Sorted crew and be right amongst the action for their first ever in-person show, or see the show wherever you are in the world online. To book in person tickets click here, or to book online tickets click here.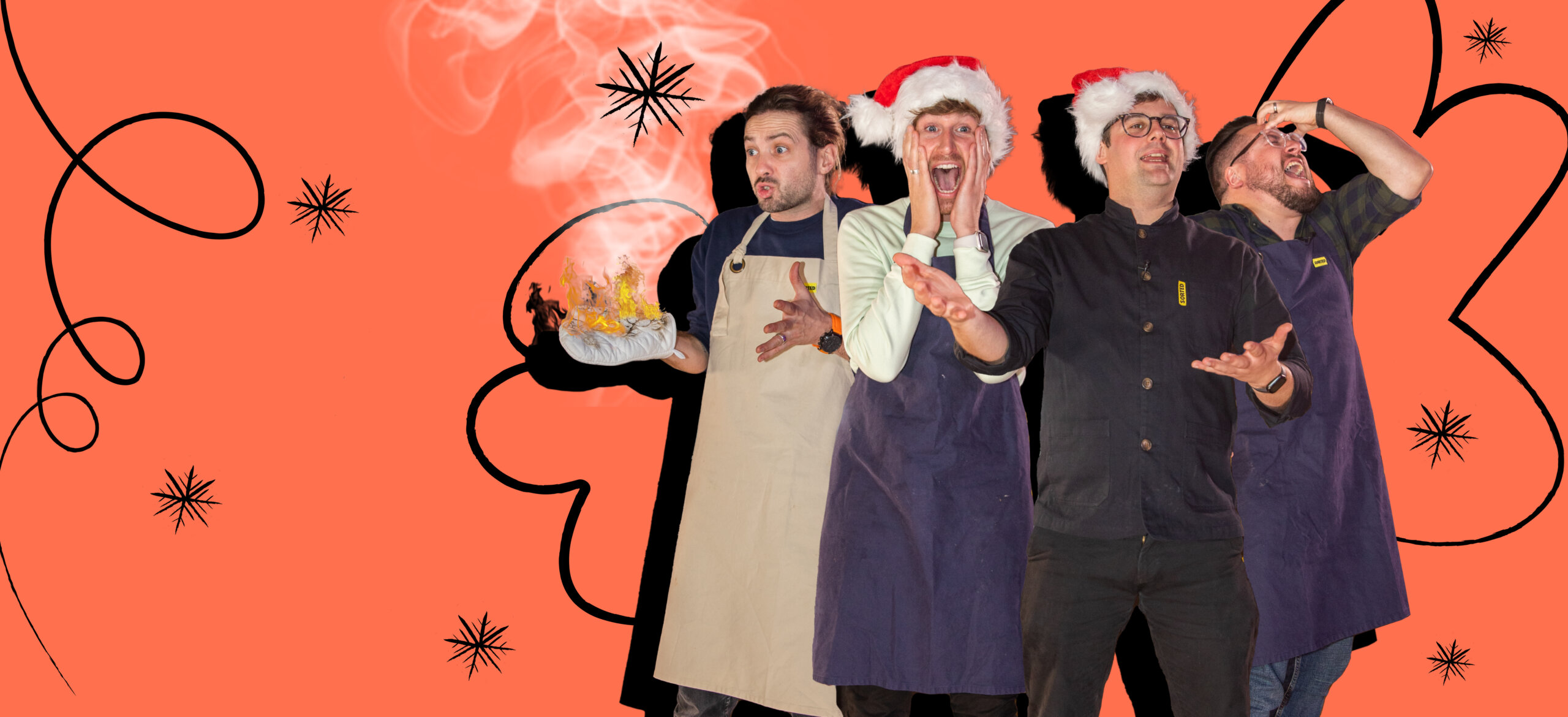 Musical Moments
Grand Union Orchestra: 40th Anniversary Celebration
3 December
Grand Union Orchestra is delighted to bring their 40th anniversary year to a joyous close with a celebratory performance at Shoreditch Town Hall.  This will be an evening featuring all the Grand Union's much-loved star performers – extraordinary singers and musicians from every major global musical tradition will take the stage alongside promising new artists from the next generation. You can book on our website by clicking here.
Grand Union Orchestra: Shoreditch & Hoxton Community Orchestra
4 December
The Shoreditch & Hoxton Community Orchestra showcases global music flourishing in our neighbourhood. Expect a unique blend of music as diverse as the local population, ranging from China and South Asia, through Turkey and the Middle East, to Africa, the Caribbean and Latin America (as well as the East End). Tickets are available on our website, click here.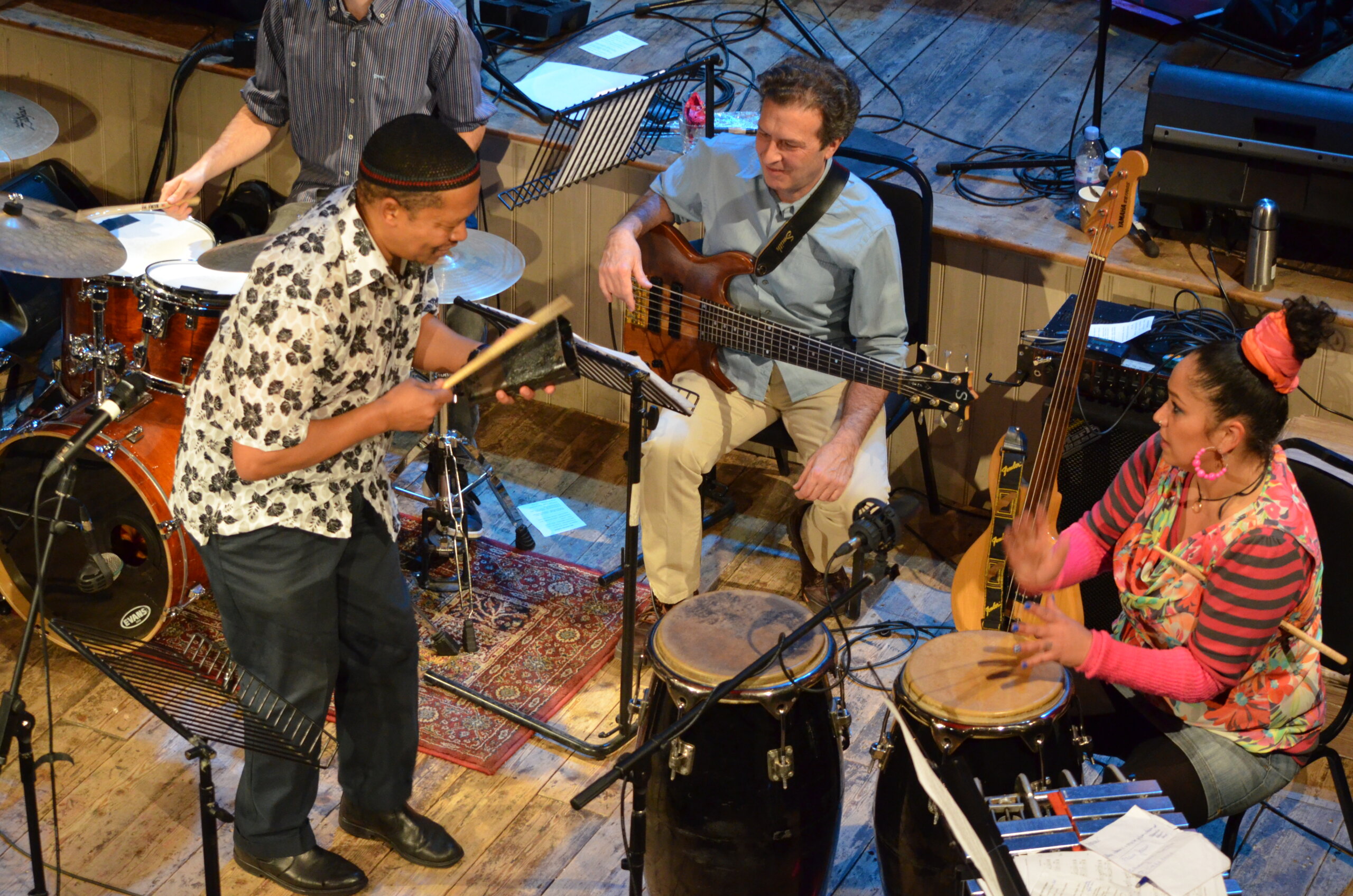 Dance your heart out
Town Hall Tea Dance
19 December
A Shoreditch Town Hall classic gets a festive twist! Join us for a cuppa and a mince pie, and relive those Tea Dance memories in our magnificent Assembly Hall. New dancers, group parties and all ages are welcome, and a Beginners' Dance Class led by former world champion, Raymond Root takes place before every dance. Presented by Shoreditch Town Hall, you can book on our website by clicking here.
Supporting the wider artistic community
Artist Workspace
Ongoing
Our Made in Shoreditch: Artist Workspace initiative continues this month as we support artist development and the creation of new live performance. You can book a desk space for a day or week at a time, benefiting from a dedicated and safe communal working environment, interaction with other artists, and advice sessions with Town Hall staff. Find out more and book a desk here.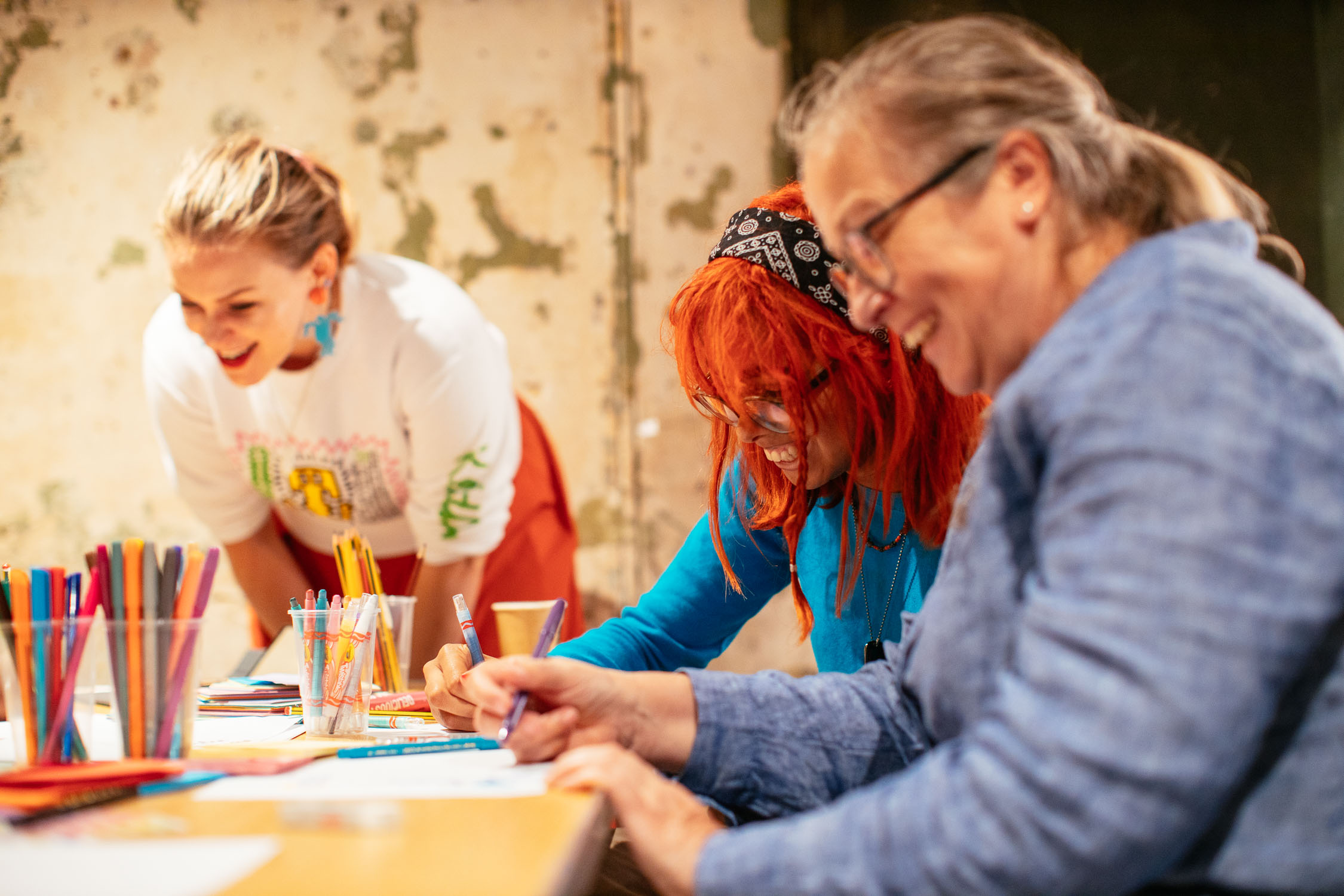 Creating new work
Polly Waldron: Rehearsals
5 & 7 December
Performer Polly Waldron  – who is also a member of our front of house team! – will be rehearsing for a Christmas Show in one of our spaces.
Kakilang: Creative Lab
6 December
Kakilang's (formerly Chinese Arts Now) Creative Lab is a series of workshops for emerging artists to discover new ways to create and remix their practice, from exploring physical language and movement tools, to acting, film, music, technology, site specific, participatory performance, visual art, and augmented reality. Each month's workshop has a different topic, and December's is Participatory Theatre & Creative Writing, led byJo Fongand Daniel York Loh. This month's workshop will be followed by a week of development and a scratch performance on 10 December for friends and family. Find out more and register for an access pass to all of the workshops by clicking here.
Theatre Re: R&D for Towards a Poetic Theatre
6 – 10 December
Towards a Poetic Theatre will be a small-scale production at the intersection of lecture-demonstration and theatrical performance about the nature of 'poetic theatre', accessibility and Theatre Re's way of making work. During this R&D time the company will explore how to make theatrical work accessible, and the role of physicalisation and visual metaphor in overcoming barriers to understanding. The development of this new project is supported by The Point Eastleigh, Shoreditch Town Hall, The Lowry Salford and the University of York. It will take place over a number of months in 2023 and 2024.
Gagglebabble: R&D for Jessie's Tattoo Club
8 & 9 December
Titas Halder and Lucy Rivers of Gagglebabble are developing a new piece of gig theatre called Jessie's Tattoo Club – a piece full of heart and music that harnesses the counter-culture world of tattooing and circus, and celebrates the voices of inspiring women. In particular the life and poems of trailblazing Tattoo artist Jessie Knight. Find out more by clicking here.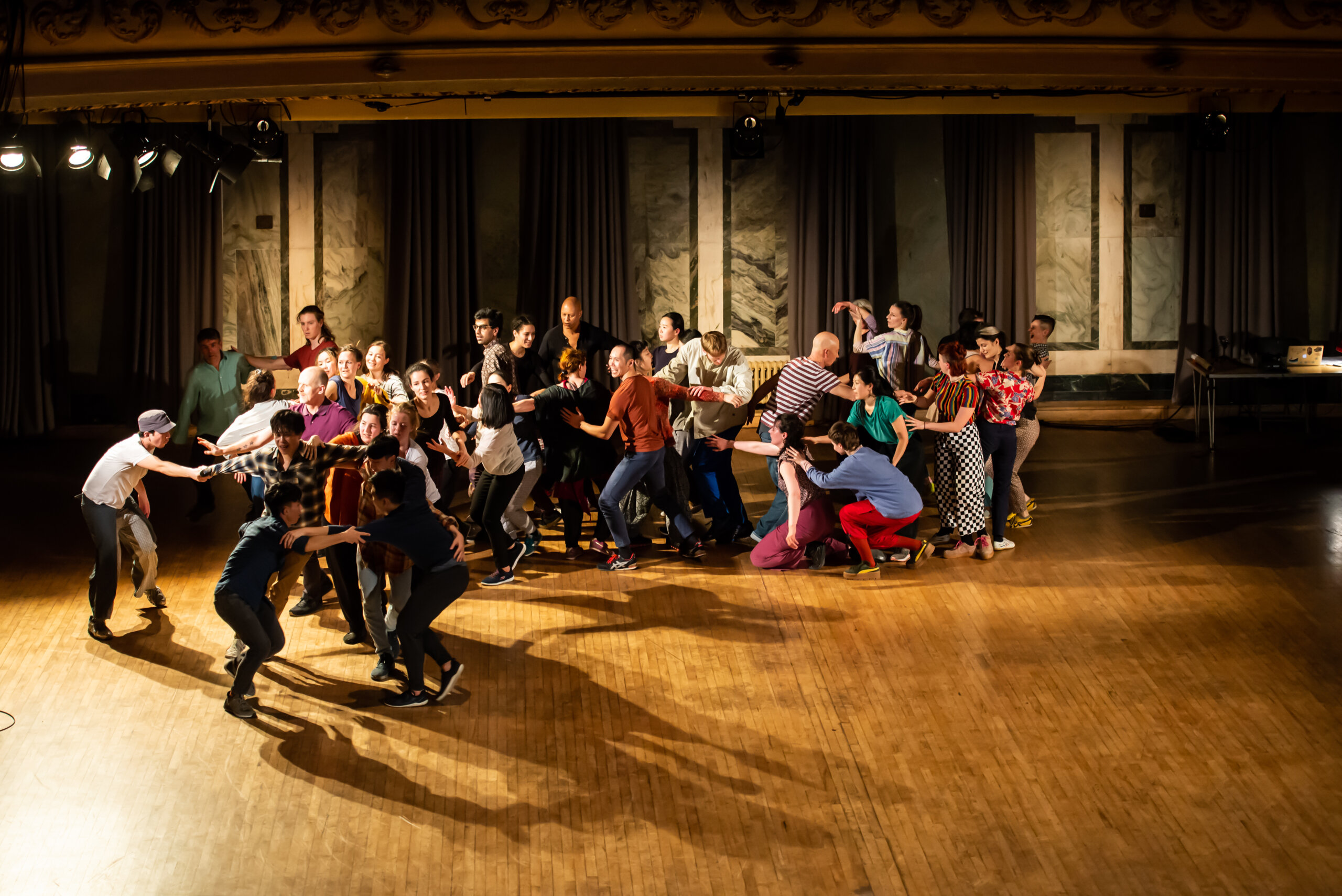 Workshops
Monthly Training Classes with Theatre Re
11 December
Occurring monthly since September 2021 in partnership with Shoreditch Town Hall, Theatre Re's Sunday professional classes aim to support professional, semi-professional, recent graduates and performers-in-training in their regular practice with monthly day-long training sessions with a community of like-minded creatives – Led by Theatre Re Director Guillaume Pigé and other members of the company. Find out more and book on our website by clicking here.
Marawa's Majorettes
Weekly
Marawa's Majorettes make everyone fall in love with hooping! They've become a leading fitness team and international performance troupe, teaching the world to hoop as they go. Every week we support the Majorettes in giving them space to rehearse at Shoreditch Town Hall.