Happy summer everyone! We're heading into a couple of quieter months at the Town Hall, but we do have some big events and exciting visitors in the building throughout. Have a read about the #FriendsAtSTH this July, featuring our huge annual comedy festival.
A weekend of laughs
ARGComFest 2023
1 & 2 July
ARGComFest is a weekend comedy festival of Fringe previews and work-in-progress shows that takes place every summer. The festival brings an attentively curated programme of over sixty comedians — from big name TV favourites to up-and-coming newcomers — to the labyrinthine settings of our building. This year's line-up features Nish Kumar, Olga Koch, Ivo Graham, Jamali Maddix and loads more. You can find out more and book by clicking here.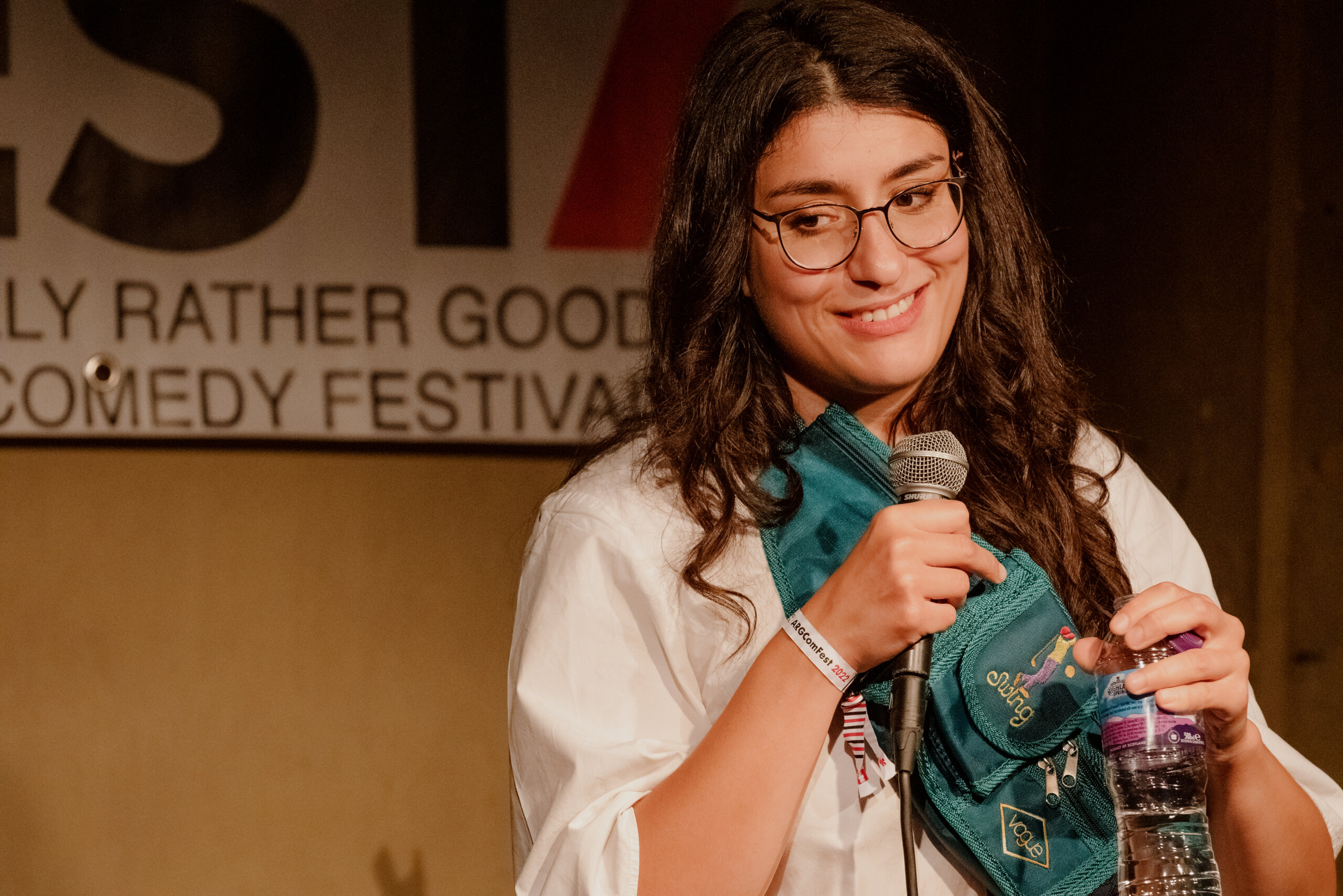 Looking forward to the Fringe
Bric à Brac Theatre: Fringe Rehearsals
10 – 15 &  17 – 22 July
Bric à Brac will be joining us for rehearsals for their show at the Edinburgh Fringe – Glass Ceiling Beneath The Stars. The piece is set in 1992 and focuses on Mae Jemison, the first African American woman to go to space, and Jan Davis, the first woman to go to space with her husband. Back on Earth everyone had one question: did the couple have sex in space? Five performers and three cameras investigate sexism at NASA, racial politics in the US and our fascination with the sex lives of others. Find out more about Bric à Brac Theatre on their website here.
Workshops
Theatre Re: Advanced Summer Intensive
17 – 21 July
Theatre Re are hosting a Advanced Summer Intensive, designed for professional and semi-professional performers with previous training in Corporeal Mime to refine and build on their skills and immerse in Theatre Re's way of sculpting and breathing life into visual and physical work. Find out more and book on our website here.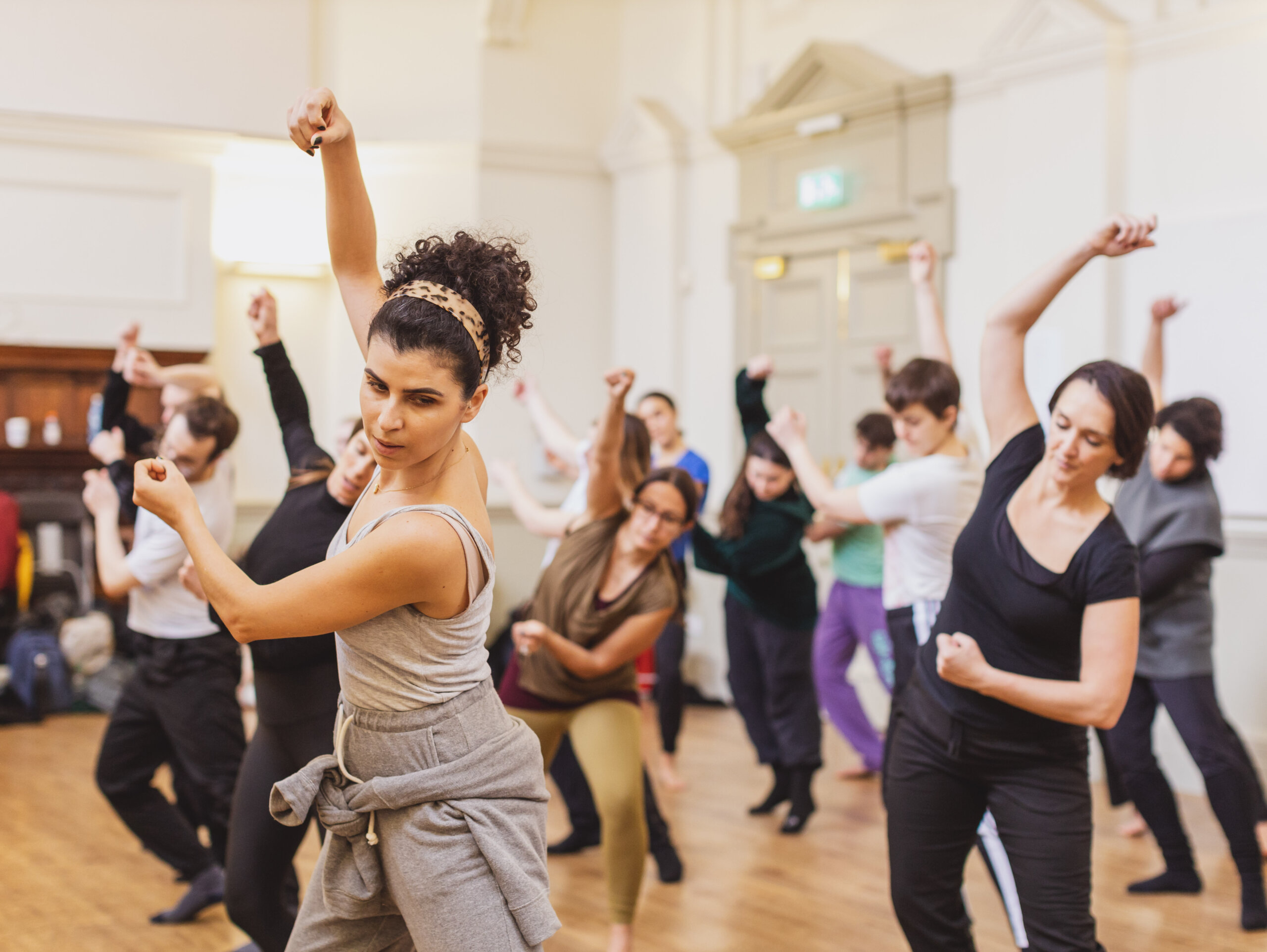 Supporting the wider artistic community
Artist Workspace
Ongoing
Our Made in Shoreditch: Artist Workspace initiative continues this month as we support artist development and the creation of new live performance. You can book a desk space for a day or week at a time, benefiting from a dedicated and safe communal working environment, interaction with other artists, and advice sessions with Town Hall staff. Find out more and book a desk here.
Discounted Rehearsal Space
Last month we were able to offer last minute space to a number of artists for a discounted rate. If you're interested in last minute rehearsal hire, keep a close eye on our Facebook, Twitter and Instagram to be the first to know when we have availability.