It's that time again: We're highlighting #FriendsAtSTH – your round up of who is popping by our building during the month, some on our stages, and a lot more behind the scenes who we're collaborating with and supporting to develop their work. Here are the wonderful people spending some time at STH in June.
Creating new work
Harry Clayton-Wright: Residency
13 – 17 June
Shoreditch Town Hall are providing free space to support the development of new work by performance artist, writer and creator Harry Clayton-Wright. Harry has worked with us previously at the Town Hall on the critically acclaimed show Sex Education, and we are looking forward to collaborating with him again, this time with reindeers…
Showcasing contemporary music
Oliver Sim: Fruit Tour
29 June
Oliver Sim —best known for his work as songwriter, bassist and vocalist for The xx — heads to Shoreditch Town Hall for his debut solo tour FRUIT. AEG Presents this tour. Last remaining tickets are available on our website here.

Supporting young musicians
Suzuki Hub
18 June
Suzuki Hub returns to Shoreditch Town Hall to present its yearly groups concert. Audiences can come and hear talented young musicians perform a wide variety of music on violin, viola, cello, flute and trumpet. We're working with Suzuki Hub on a discounted hire basis as they are a Hackney-based organisation.
Tower Hamlets Arts & Music Education Service: Annual Celebration Concert
20 June
Tower Hamlets Arts & Music Educations Services (THAMES) leads the Tower Hamlets and City of London Music Education Hub as a part of Tower Hamlets Council. Working with schools and cultural organisations, they provide music and arts opportunities for all children and young people who live or go to school in Tower Hamlets. As a local organisation, we are supporting them to present their Annual Celebration Event, a concert for families to listen to the children play.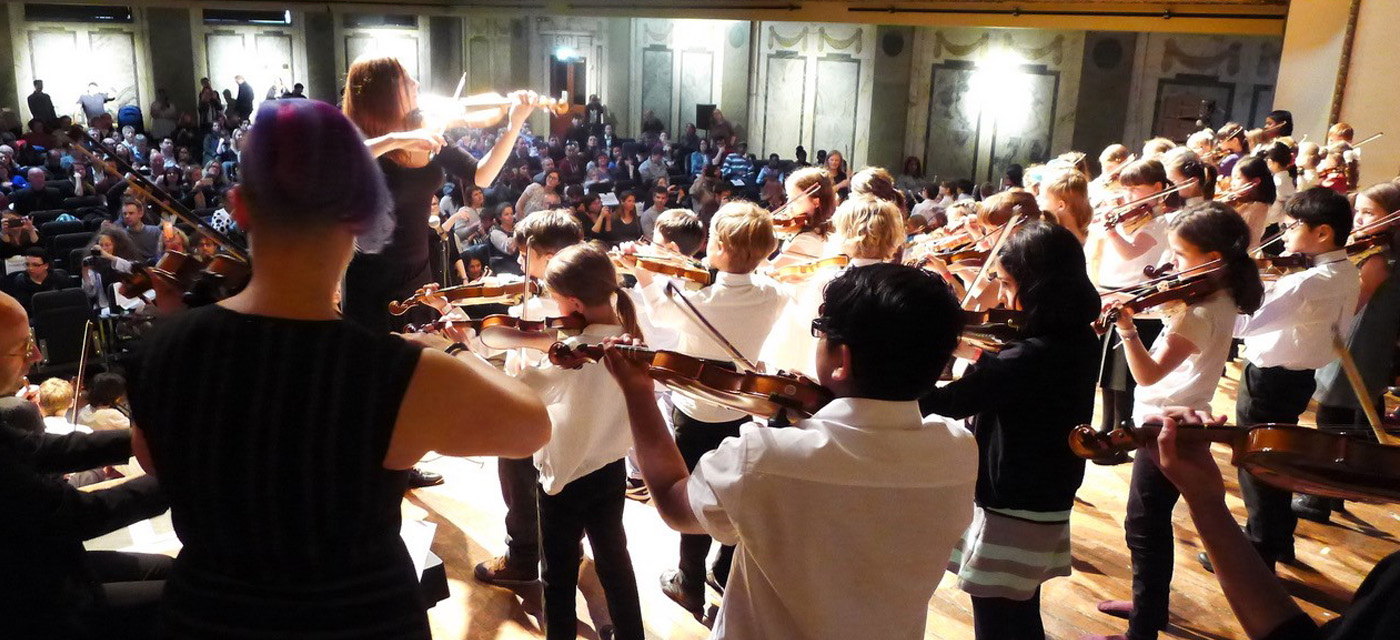 Dance your heart out
Micro Rainbow: Workshop
25 & 26 June
Micro Rainbow offer a Dance Programme which supports LGBTQI+ Refugees and Asylum Seekers. We're hosting the sharing of their latest creative project, a dance piece as well as a film about healing. This is part of Refugee Week.
Town Hall Tea Dance
27 June
A Shoreditch Town Hall classic! Once a month we invite you to join us for a cuppa, a slice of cake and to relive those Tea Dance memories in our magnificent Assembly Hall. New dancers, group parties and all ages are welcome, and a Beginners' Dance Class led by former world champion, Raymond Root takes place before every dance. Presented by Shoreditch Town Hall, you can book on our website here.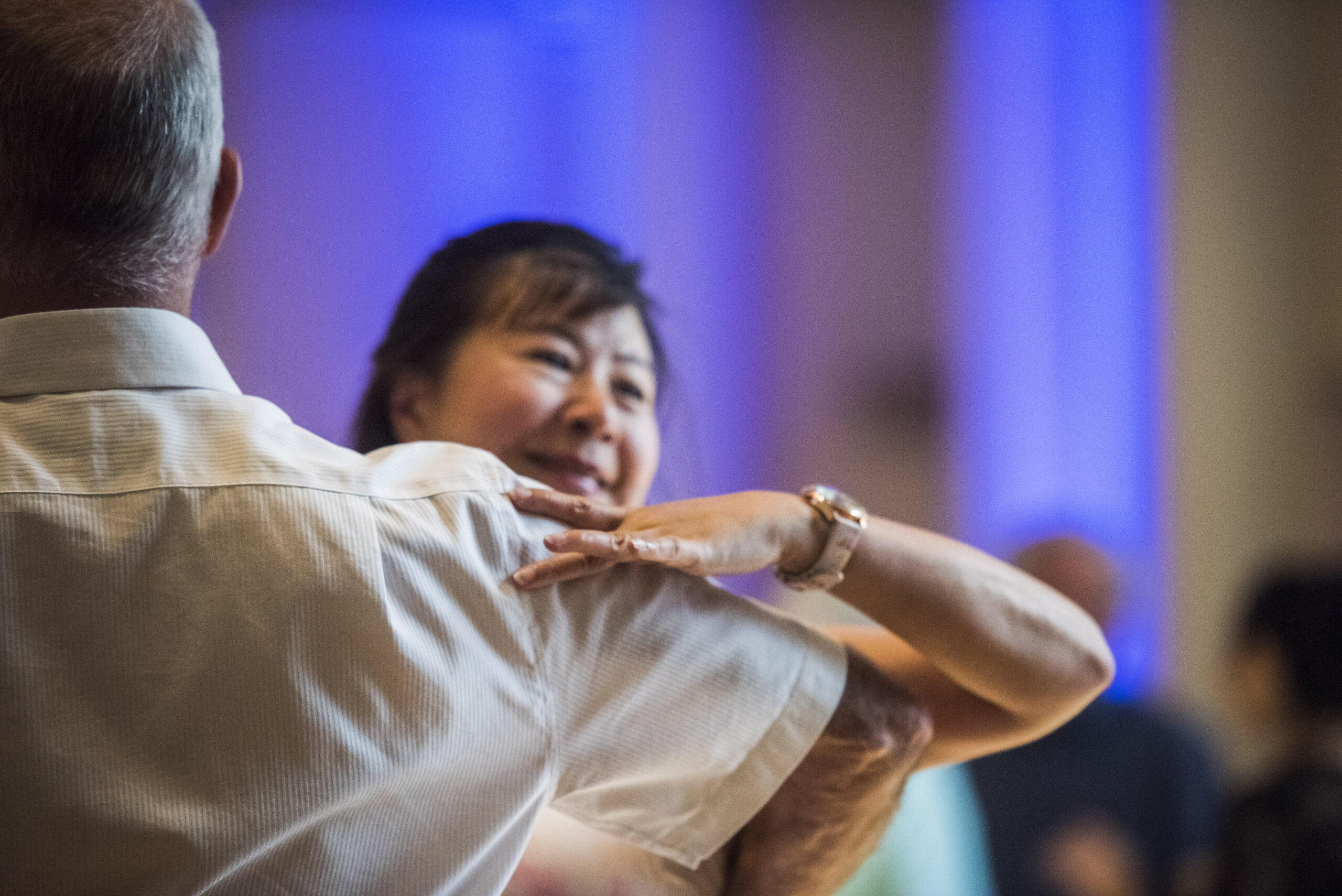 Supporting the wider artistic community
Artist Deskspace
Ongoing
We are thrilled to be continuing our Made in Shoreditch: Artist Workspace initiative, further supporting artist development and the creation of new live performance. Over 1000 free desk space slots per year have been made available for artists at Shoreditch Town Hall. Artists will be able to book a desk space for a day or week at a time, benefiting from a dedicated and safe communal working environment, interaction with other artists, and advice sessions with Town Hall staff. Find out more and book a desk here.
STAMP Connects
21 June
STAMP (Supporting Theatre Artists and Makers of Performance) network is bringing back its not-to-be-missed annual event for new, early, and mid-career artists: STAMP Connects! STAMP Connects is an annual event produced by STAMP Partners, including Shoreditch Town Hall, that breaks down barriers between independent artists and the organisations who exist to support them. Find out more about the event and book your spot here.
LIFT & The UpLIFTters Present: UpLIFTed
25 June
LIFT has partnered with Shoreditch Town Hall to bring together a group of young Londoners to take a deep dive into the live event producing process, called the UpLIFTers. Taking over The Ditch at Shoreditch Town Hall, the UpLIFTers have created an all-day festival of creativity exploring the issues they care about most. You can read about the pieces they have created and book your ticket on our website here.
Improbable: The Gathering
25 & 26 June
Improbable are inviting artists and people of all backgrounds to their Open Space to discuss the question: How might we create an arts-led learning community, for children and adults, in person and online? You can find out more here.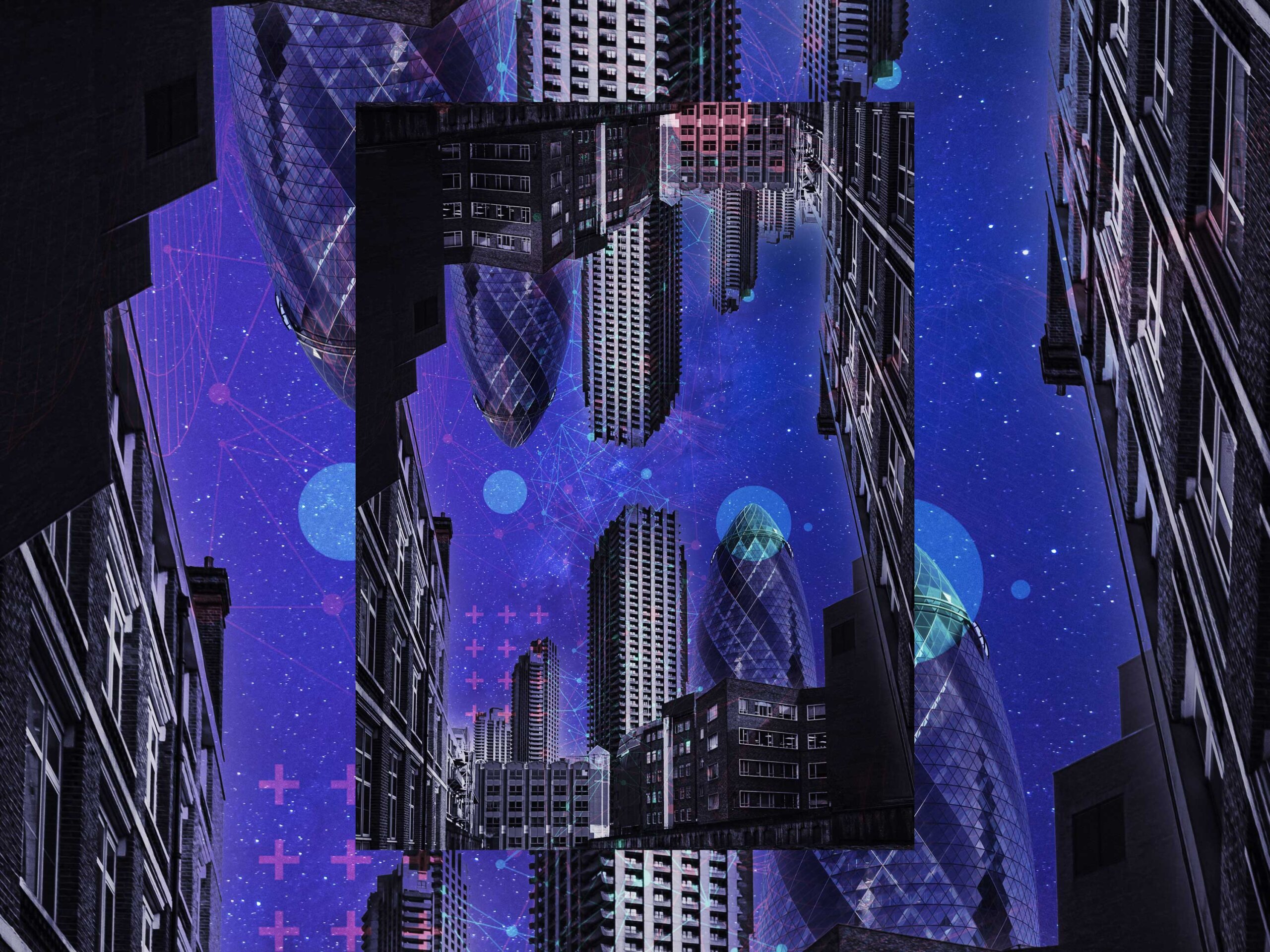 Workshops
Monthly Training Classes with Theatre Re
26 June
Occurring monthly since September 2021, Theatre Re's Sunday professional classes aim to support professional, semi-professional, recent graduates and performers-in-training in their regular practice with monthly day-long training sessions with a community of like-minded creatives – Led by Theatre Re Director Guillaume Pigé and other members of the company. Shoreditch Town Hall supports the delivery of Theatre Re's Monthly Training Classes. Find out more and book on our website here.
Marawa's Majorettes
Weekly
Marawa's Majorettes make everyone fall in love with hooping! They've become a leading fitness team and international performance troupe, teaching the world to hoop as they go. Every week the Majorettes rehearse at Shoreditch Town Hall on a discounted hire basis as they are a Hackney-based organisation.