It's the first of the month, which can only mean one thing: We're highlighting #FriendsAtSTH – your round up of the brilliant people popping by our building this month with shows, rehearsals, sharings and more. 
Taking over our Assembly Hall
One-Drum Foundation: Festival of Highlife
3 June
The Festival of Highlife is a family-friendly concert from One-Drum that celebrates the rich musical culture of Highlife music. Featuring a line-up of talented musicians and soulful singers performing Afrobeat Highlife Jazz alongside energetic dancing, expect a stunning show in the beautiful setting of our Assembly Hall. The evening will also include performances from One-Drum's African Drumming Music & Dance Workshop attendees, made up of members of our local community. You can find out more and book by clicking here.
Tower Hamlets Arts & Music Education Service (THAMES) Celebration Concert
20 June
The THAMES Celebration Concert is set to be a wonderful showcase of the wealth of musical and artistic talent present in Tower Hamlet's schools and beyond. Featuring a range of ensembles across multiple disciplines and a varied programme of repertoire for your enjoyment, they will be sharing the brilliant work of Tower Hamlets' young musicians. Find out more by clicking here.
ARGComFest: The Friday Night Show
30 June
Following a sold-out show in 2022, ARG and Shoreditch Town Hall present The Friday Night Show — a spectacular, star-studded showcase of comedians at the top of their game. This year's blockbuster bill is hosted by Olga Koch and features Nish Kumar, Alison Spittle, Janine Harouni and Bridget Christie — with even more to be announced. You can find out more and book by clicking here.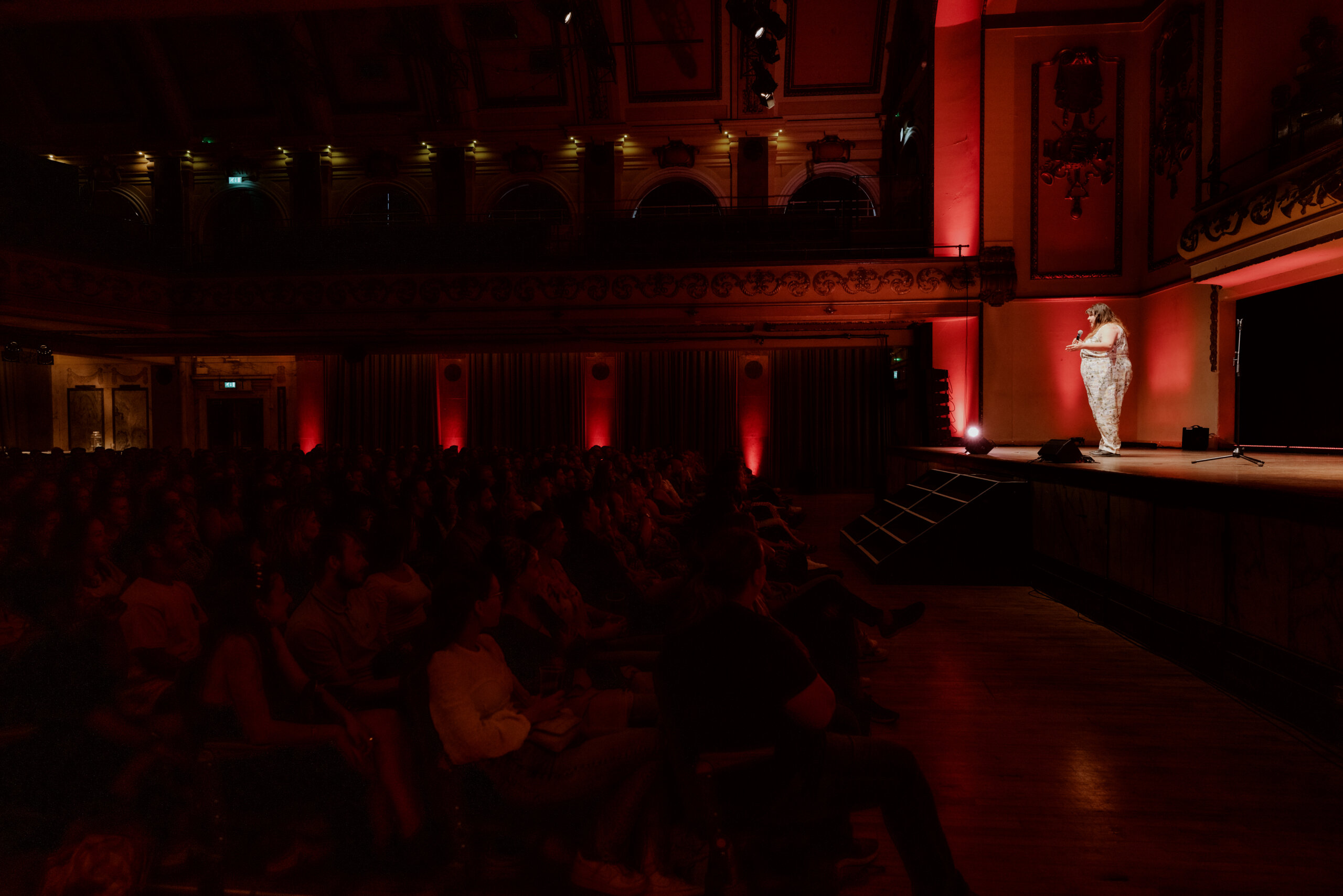 Supporting the wider artistic community
Artist Workspace
Ongoing
Our Made in Shoreditch: Artist Workspace initiative continues this month as we support artist development and the creation of new live performance. You can book a desk space for a day or week at a time, benefiting from a dedicated and safe communal working environment, interaction with other artists, and advice sessions with Town Hall staff. Find out more and book a desk here.
Dance your heart out
Town Hall Tea Dance
18 June
A Shoreditch Town Hall classic! Once a month we invite you to join us for a cuppa, a slice of cake and to relive those Tea Dance memories in our magnificent Assembly Hall. New dancers, group parties and all ages are welcome, and a Beginners' Dance Class led by former world champion, Raymond Root takes place before every dance. Presented by Shoreditch Town Hall, you can book on our website here.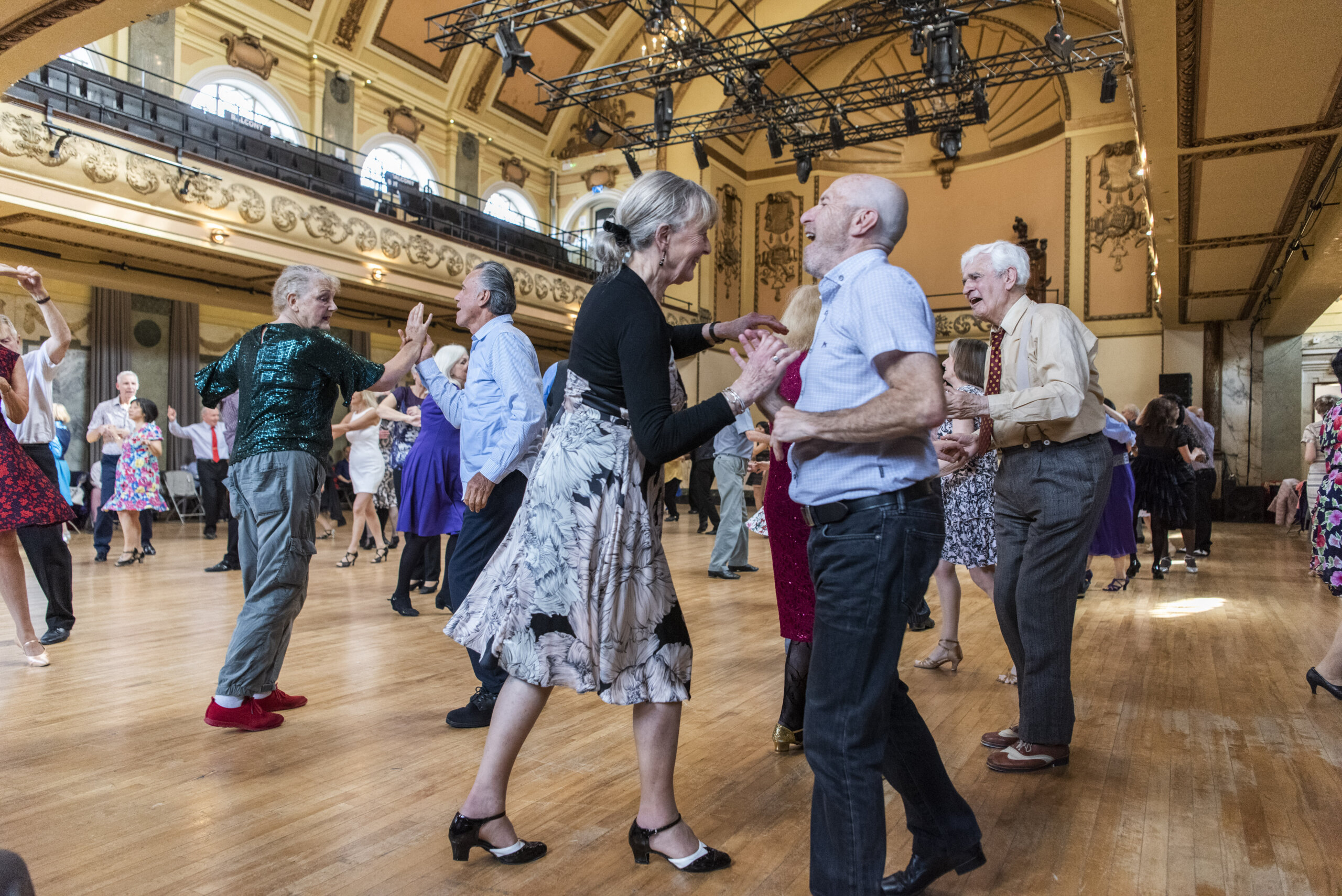 Creating New Theatre
LUNG Theatre: Woodhill R&D
1&2 June
Founded in Barnsley in 2012, LUNG is a campaign led verbatim theatre company that tours work nationally. They work closely with different communities to make hidden voices heard. Woodhill is a piece of physical, verbatim theatre co-created with families at HMP Woodhill whose loved ones sadly died in the prison. It's directed by Matt Woodhead (Director's Guild Best Newcomer), choreographed by Alex Sarmiento (Dance Captain of Hamilton) with composition by Sami El Enany (BBC Radio 4). They will be taking it to the Edinburgh Fringe Festival this Summer. Find out more about LUNG on their website here.
The DH Ensemble: R&D
26 – 28 June
The DH Ensemble and Dreamatorium Theatre are developing their new play Clerc's Inferno: a ferocious and funny exploration of the roots of Sign Language through an unlikely friendship and a forbidden romance — a story about how hard it can be to follow your inner voice. They will be experimenting with visual elements including creative captioning, projection and movement choreography. Find out more about the project by clicking here.
Factory International: Auditions
26 – 28 June
Factory International operates a cultural hub in Manchester, where local artists develop and make creative work – mixing disciplines and blurring boundaries to produce intimate concerts, digital experiences and unforgettable shows all year round. They also run Manchester International Festival – the festival of brand new artistic work, known world-over, that has animated and captivated Manchester since 2007. Factory International will be holding auditions for one of their upcoming projects at Shoreditch Town Hall. Find out more about Factory International by clicking here.
Workshops
Theatre Re: Monthly Training Class
18 June
Occurring monthly since September 2021 in partnership with Shoreditch Town Hall, Theatre Re's Sunday professional classes aim to support professional, semi-professional, recent graduates and performers-in-training in their regular practice with monthly day-long training sessions with a community of like-minded creatives – Led by Theatre Re Director Guillaume Pigé and other members of the company. Find out more and book on our website here.
Grand Union Orchestra: Shoreditch and Hoxton Community Orchestra Workshop

19 June
Instrumentalists are welcome to come along and join in this Community Orchestra workshop in Caribbean repertoire, led by professional musicians from Grand Union Orchestra and is part of Grand Union's festival of events across Hackney, commemorating Windrush 75. You can find out more by clicking here.
Marawa's Majorettes
Weekly
Marawa's Majorettes make everyone fall in love with hooping! They've become a leading fitness team and international performance troupe, teaching the world to hoop as they go. Every week we support the Majorettes in giving them space to rehearse at Shoreditch Town Hall. Find out more about them by clicking here.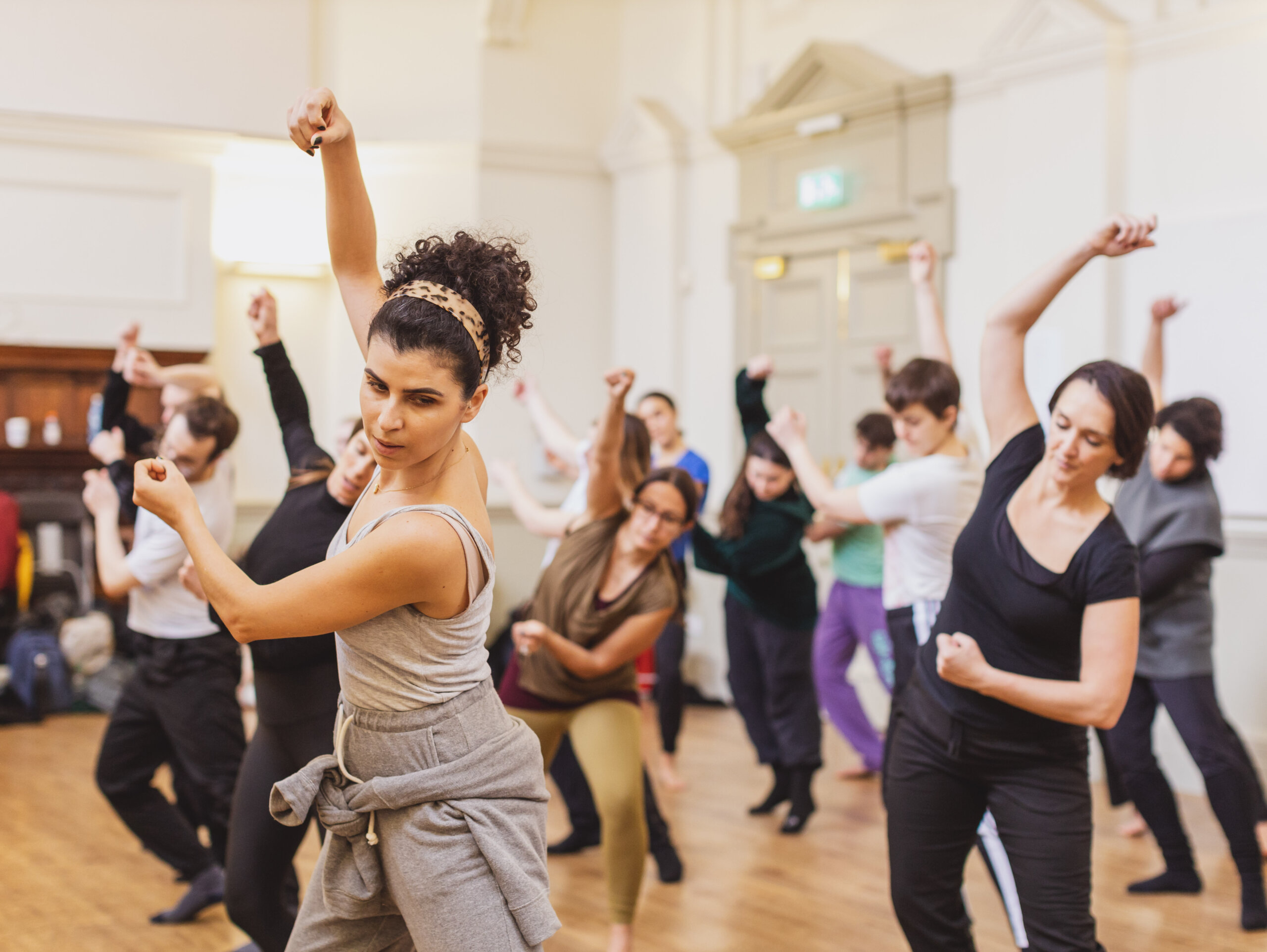 Supporting Artists
At the start of June we have also been able to offer last minute space to artists for a discounted rate, including Open Bar Theatre, Dylan Aillo, Zuza Tehanu, Jesse Bateson, Catherine Duquette, Ella Zgorska and Maedb Joy. If you're interested in last minute rehearsal hire, keep a close eye on our Facebook, Twitter and Instagram to be the first to know when we have availability.