We are headed into March, and as well as looking forward to longer and warmer days, we're excited to have a buzzing building this month! Read all about the #FriendsAtSTH this March below.
Flies is now open
Boundless Theatre & Shoreditch Town Hall: Flies
Until 11 March, with a captioned performance on Thursday 2 March
Award-winning writer Charlie Josephine (I, Joan, The Globe) radically responds to William Golding's classic Lord of the Flies in their new piece Flies, at Shoreditch Town Hall this month. Directed by Julia Head (Romeo and Juliet, Bristol Old Vic), and brought to life by an exceptional cast of actors and alumni from The BRIT School, Flies is a disobedient cultural response to a very well-known story: the male gaze. You can find out more and book by clicking here. There are also a number of pre and post show events alongside the performances, more details below.
Wed 8 Mar, 9pm – 9.30pm: Fuck The Canon Panel for International Women's Day
From Tarantino's obsession with feet to impractical superhero costumes, what are the examples of female characters that make you rage? In this post-show discussion, the Flies creative team will debate and discuss their most hated examples, with a more hopeful look at how the gaze can positively change in arts and media. The panel will also include a mystery guest. Booking essential, sign up by clicking here.
Thu 9 Mar, 1pm – 5pm: Theatre Making & Producing Workshop; 6pm – 7.30pm: Boundless Link-Up
Calling all creatives: Join the Boundless Team for an afternoon of talks, Q&A's and workshop activities centering around theatre making and producing. Following that will be the Boundless Link-Up which will give you the opportunity to meet and network with creatives just like you, over a glass of wine/soft drink. Please note, this workshop and link-up are only available for ticketholders attending Flies on Thu 9 Mar. Click here for more information. Booking essential, sign up by clicking here.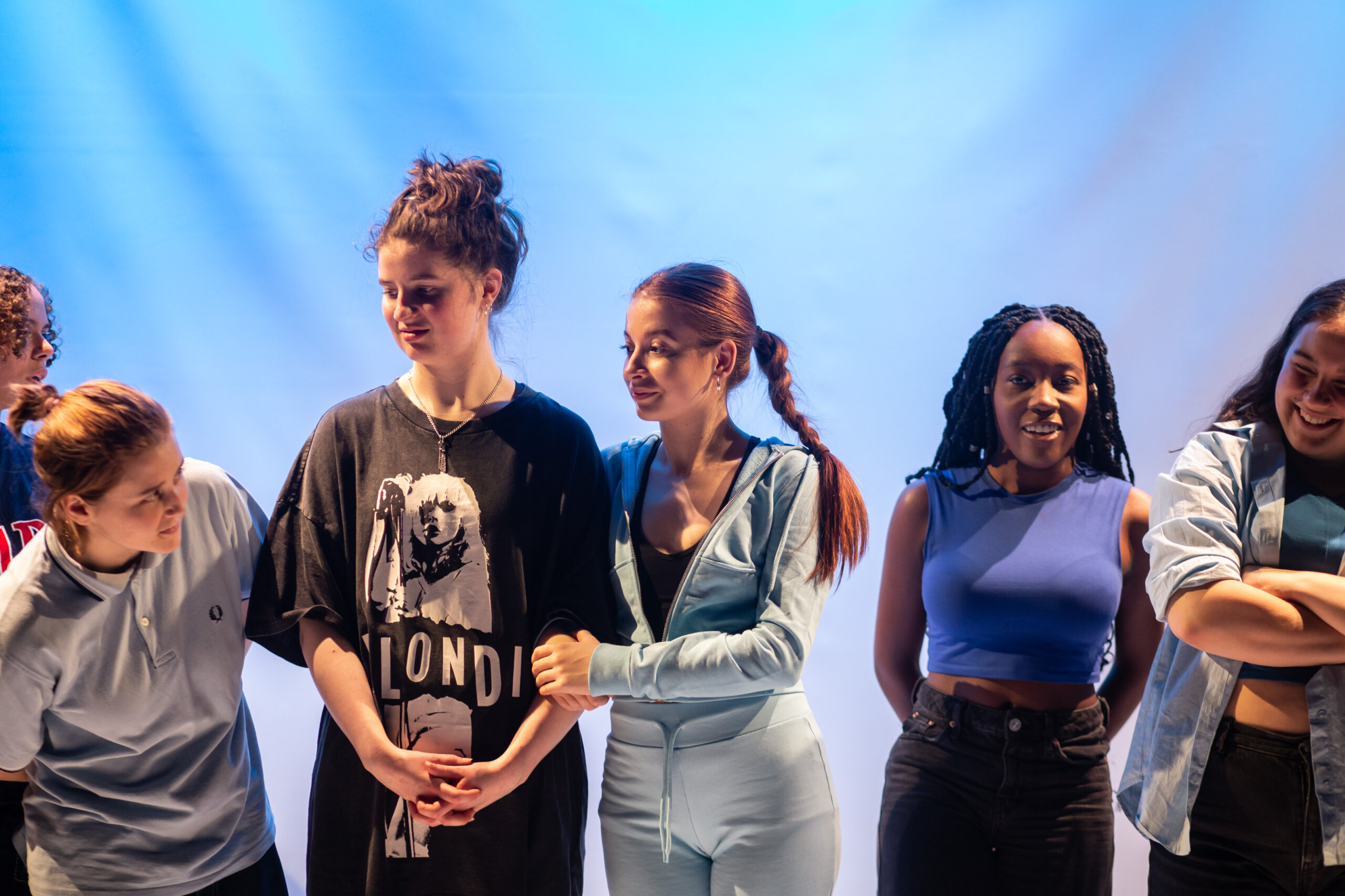 Supporting the wider artistic community
Artist Workspace
Ongoing
Our Made in Shoreditch: Artist Workspace initiative continues this month as we support artist development and the creation of new live performance. You can book a desk space for a day or week at a time, benefiting from a dedicated and safe communal working environment, interaction with other artists, and advice sessions with Town Hall staff. Find out more and book a desk here.
Nurturing Young Talent
Shoreditch Town Hall: More Light More Power
18 & 19 March
Following the series of autumn workshops with students from Haggerston School, we held an incredible showcase More Light More Power November spotlighting the young people's work. Now, we're running a weekend-long projection mapping masterclass in March so more local young people can get involved. The workshops are open to 14 – 16 year olds in Hackney, find out more by clicking here.
Mountview: London Try Out
22 March – 1 April
The London Try Out is the Mountview MA Site-Specific Theatre Practice student's first practical assignment. They will create a collaborative site-specific performance in the atmospheric space of the Ditch at Shoreditch Town Hall. Find out more about the course on our website by clicking here.
Dance your heart out
Town Hall Tea Dance
20 March
A Shoreditch Town Hall classic! Once a month we invite you to join us for a cuppa, a slice of cake and to relive those Tea Dance memories in our magnificent Assembly Hall. New dancers, group parties and all ages are welcome, and a Beginners' Dance Class led by former world champion, Raymond Root takes place before every dance. Presented by Shoreditch Town Hall, you can book on our website here.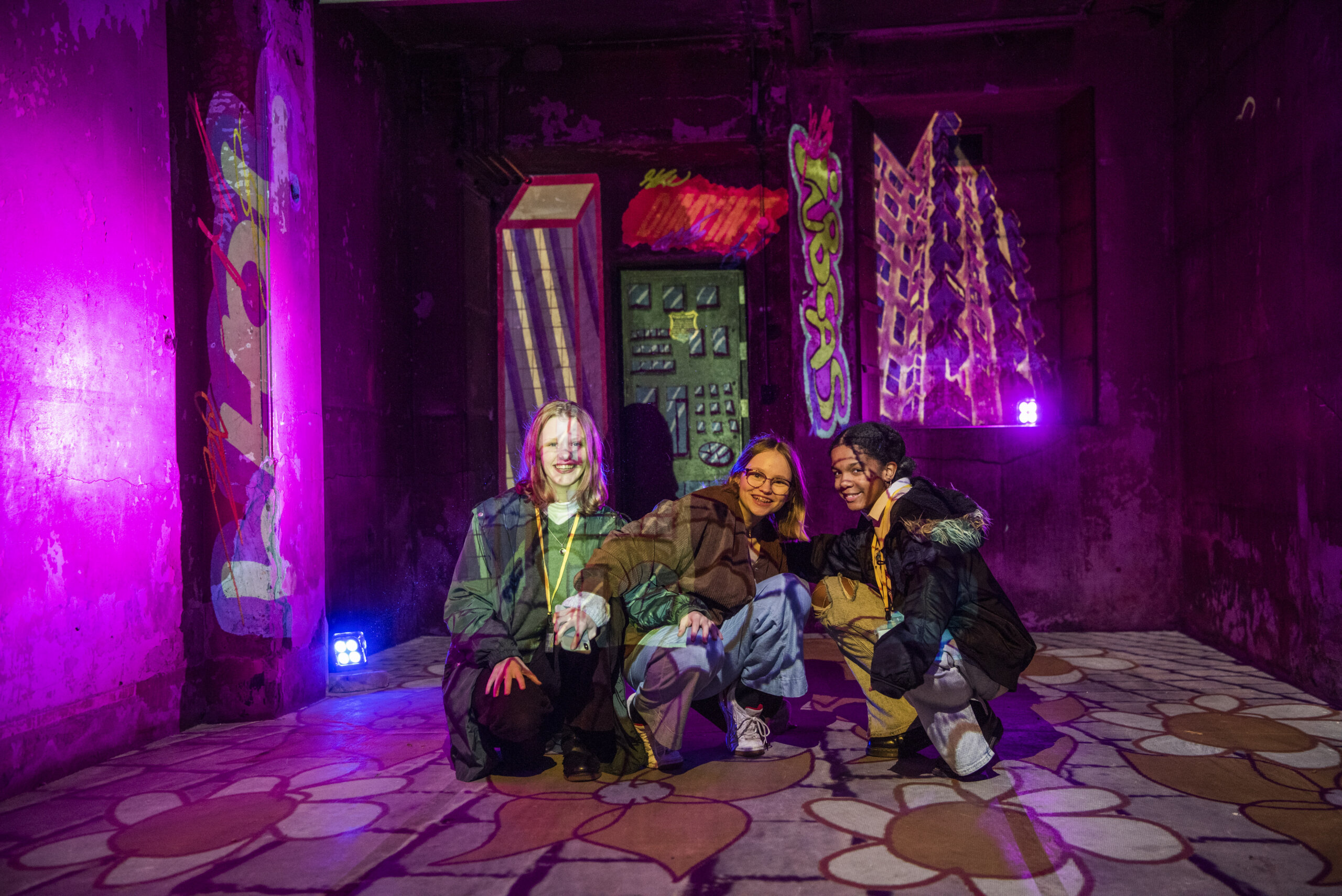 Workshops
The Director's Cut: Actor's Workshop
8 & 15 March
The Director's Cut are hosting weekly workshops called The Actors Club. Every week will be different, full of creativity, challenges and imagination. Workshops are run by Artistic Director Heather Ward and other professional directors and practitioners within the industry, who are hired to run workshops on specific skills such as script work, voice work, physical theatre, audition prep and more. To find out more about The Actor's Club click here.
Antler Theatre: FRAUDS Workshops
11 & 12 March
FRAUDS is a free weekend of play and sharing practice led by Jaz Woodcock-Stewart giving dancers, actors, directors and choreographers a chance to work alongside forms they might not usually feel entitled to work with. To find out more about Antler and the workshops visit their twitter profile by clicking here.
Theatre Re: Monthly Training Class
19 March
Occurring monthly since September 2021 in partnership with Shoreditch Town Hall, Theatre Re's Sunday professional classes aim to support professional, semi-professional, recent graduates and performers-in-training in their regular practice with monthly day-long training sessions with a community of like-minded creatives – Led by Theatre Re Director Guillaume Pigé and other members of the company. Find out more and book on our website here.
One Drum Foundation: African Drumming & Dance Workshop
26 March
We are partnering with One Drum Foundation to offer a series of monthly African drumming workshops that enhance your wellbeing by helping you to find your centre of wellness and mindfulness. All ages are welcome and drums are provided – you can find out more by clicking here.
Marawa's Majorettes
Weekly
Marawa's Majorettes make everyone fall in love with hooping! They've become a leading fitness team and international performance troupe, teaching the world to hoop as they go. Every week we support the Majorettes in giving them space to rehearse at Shoreditch Town Hall. Find out more about them by clicking here.