We've got loads to be excited about this month, with Woodhill in full swing, the 10 Year Anniversary of our Town Hall Tea Dance coming up and One-Drum ready to bring the groove to our Assembly Hall! Scroll down for October's #FriendsAtSTH – your round up of the amazing people swinging by our building with shows, rehearsals and sharings. 
Audiences are loving
LUNG & The North Wall: Woodhill
Until 7 October
The "essential viewing" ★★★★★ (BroadwayWorld) fringe hit Woodhill has been mesmerising packed audiences in our Council Chamber over the last couple of weeks, and has just 1 more week left. With gut punching choreography and unflinching beats they shine a light on the hidden story of HMP Woodhill. Lyrically told in their own words, three families investigate what happened to their boys. You can find out more and book by clicking here.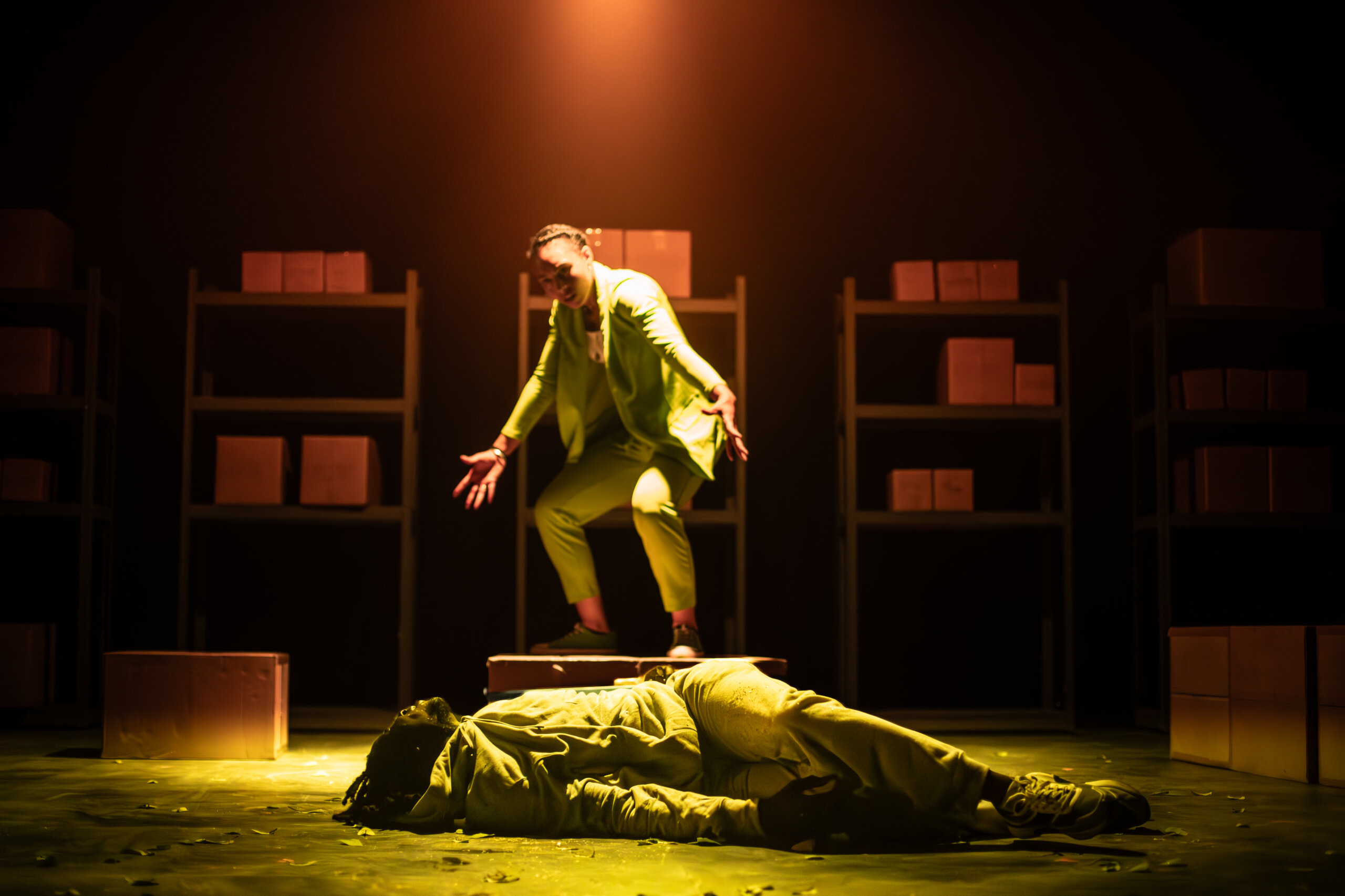 Big Events in our Assembly Hall
Town Hall Tea Dance 10 year Anniversary Celebration

16 October
You're invited to join us for a very special Town Hall Tea Dance, celebrating the 10th anniversary of the first tea dance to take place in our magnificent Assembly Hall! Our flagship Tea Dance launched back in 2013, and has brought people from Hackney and the wider community together monthly ever since. Celebrate this very special anniversary with us in the fabulously decked-out Assembly Hall with bubbles on arrival and cake provided by famous East London bakery Rinkoff's. You can find out more by clicking here.
One-Drum: Festival of Highlife – Afrobeat Jazz Afternoon

22 October
Get ready to groove to the mesmerising rhythms of Afrobeat and Jazz on this day filled with vibrant performances, engaging workshops and an unforgettable jazz disco. Find out more by clicking here.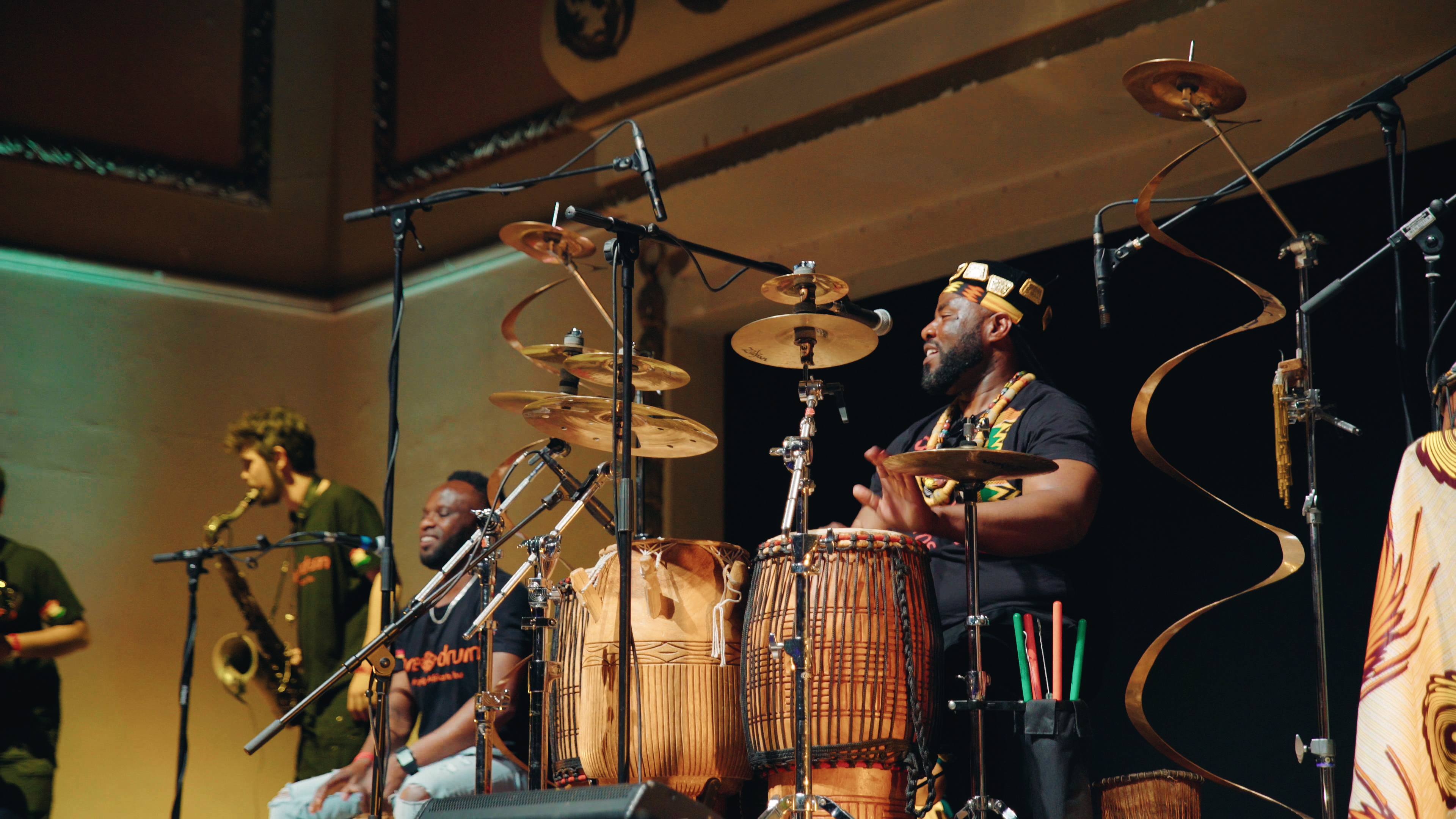 Supporting the wider artistic community
Artist Workspace
Ongoing
Our Made in Shoreditch: Artist Workspace initiative continues this month as we support artist development and the creation of new live performance. You can book a desk space for a day or week at a time, benefiting from a dedicated and safe communal working environment, interaction with other artists, and advice sessions with Town Hall staff. Find out more and book a desk here.
Creating New Theatre
Coney: R&D for 1884
3 – 4 and 11 – 13 October
1884 is a new, interactive game-theatre show inspired by the legacy of the 1884 Berlin Conference and the lack of memorialisation of anti-colonial resistance movements. In January 2023, a group of artists, historians and activists came together to learn about the conference and co-create an interactive experience in response to it. 1884 is the result. Taking place in a fictionalised modern scenario, the show takes audience members through the dynamics of the conference. The piece explores the consequences and memories of the people who were left outside of the room, and the ways in which anti-colonial resistance movements are excluded from public history. To find out more about Coney click here.
Workshops
Theatre Re: Monthly Training Class
15 October
Occurring monthly since September 2021 in partnership with Shoreditch Town Hall, Theatre Re's Sunday professional classes aim to support professional, semi-professional, recent graduates and performers-in-training in their regular practice with monthly day-long training sessions with a community of like-minded creatives – Led by Theatre Re Director Guillaume Pigé and other members of the company. Find out more and book on our website here.