We are thrilled that Beth Byrne has now joined the Shoreditch Town Hall team as Chief Executive Officer. We asked her a few questions about her career so far and what's she's excited about coming into this role.
Can you tell us a little bit about your career to date?
After studying English & Theatre Studies at Leeds University, I moved just down the road from here to Bethnal Green to work at the beautiful Bridewell Theatre, an old converted swimming pool off Fleet Street and worked 3 jobs there (Administration Assistant, box office and Front of House Manager) to keep myself afloat! My early career I kept moving to gain as much experience as possible and I grabbed opportunities of things that no one else had time to do – like script reading at the Donmar Warehouse for Sam Mendes – which resulted in my leaning towards creative producing which I continued when I moved to his new film and theatre production company, Neal Street Productions. I've since worked at the National Theatre and Southbank Centre and with the incomparable Cheek by Jowl Theatre company and, though I spend more time on logistics, finance and management nowadays, I try never to lose the essential connection with the creative process.
What is a previous project you are particularly proud to have been a part of?
Too many for this blog! Can I have two?! I worked with the hugely talented Peepolykus on a new version of a three-person Hound of the Baskervilles (two of whom were Spanish and all are brilliant clowns – the show was nuts but hilarious and taught me so much about comedy and how to develop devised work); and, more recently, I helped bring Jean Paul Gaultier's Fashion Freak Show to Southbank Centre which was a glorious, moving, funny, rude and stunning celebration of his style, his life and the beauty of people, inside and out.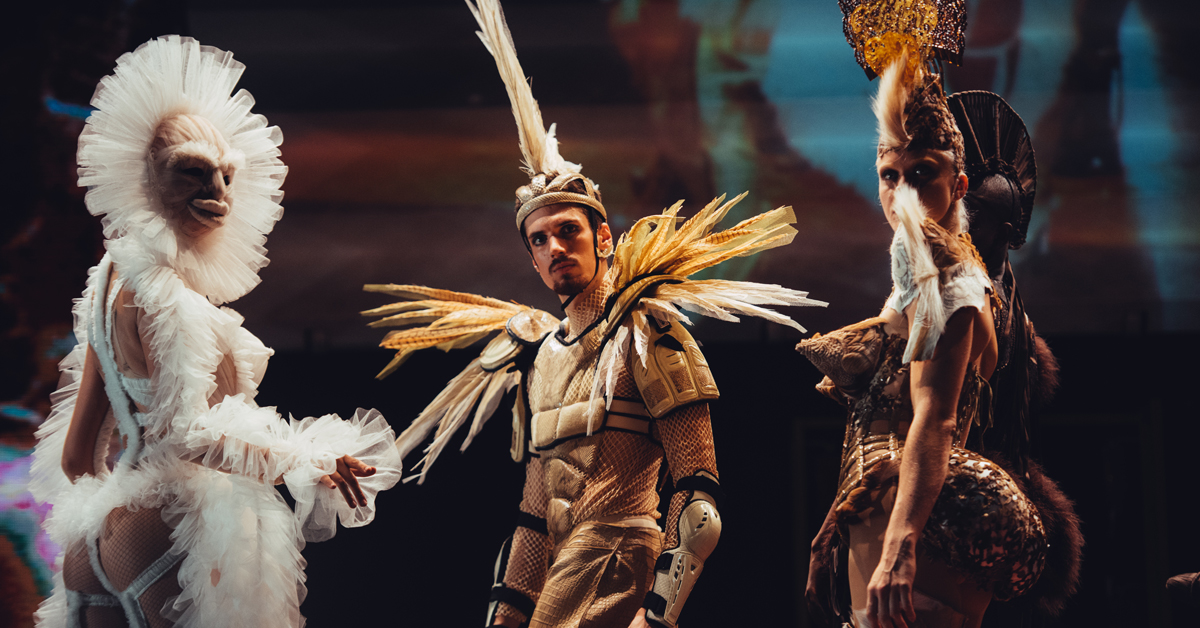 Image: Jean Paul Gaultier's Fashion Freak Show to Southbank Centre, Credit BOBY
What are you most excited about coming into this role?
Well, apart from having just experienced my first live show in over a year which was thrilling, we've just started a recruitment for a Head of Cultural Programme which will be such an exciting addition to the already talented senior management team here. This is an amazing building with such a range of space, sitting in a hugely creative borough, with a wide network of artists and community groups, and this new role will help us forge a distinctive, multi-artform cultural programme that feels truly representative of where we are as of now.
In an ideal world where nothing is out of reach, what artist/musician/theatre company/actor would you have perform at Shoreditch Town Hall?
I consider it a life goal to one day programme Christine and the Queens / Chris / Héloïse Letissier. I am obsessed with her music and her live performance.
Tell us a fun fact about you!
I participated in a hip hop dance class with Simon Russell Beale…but I hope that no footage of this exists…
Unfortunately we have been unable to locate this footage! However if you are interested in applying for the role of Head of Cultural Programme then find out more and download and application pack here.