OUTBOX and Shoreditch Town Hall today announce the full cast and creative team for brand-new production GROOVE. Artistic Director of OUTBOX Ben Buratta directs intergenerational cast of queer dancers and actors: Fraser Buchanan, Lavinia Co-Op, A.De Castro, Sky Frances, Jacob Seelochan and Kim Tatum. The production opens at Oxford House on 22 September, with previews from 20 September, and runs until 1 October, before performances at Contact, Manchester from 5-7 October.
Ben Buratta said today, "OUTBOX are ecstatic to announce the cast of GROOVE, bringing together an extraordinary mix of legendary performers alongside the most exciting emerging talent. This cast celebrates the many glorious art forms that can come together on our dancefloors: drag, contemporary dance, cabaret, clown, and, of course, acting. Together, these performers bring something rarely seen on our stages (and on our dancefloors); a truly intergenerational mix of LGBTQIA+ excellence, experience, and power." 
Supported by National Lottery Reaching Community, Royal Central School of Speech and Drama and Arts Council England.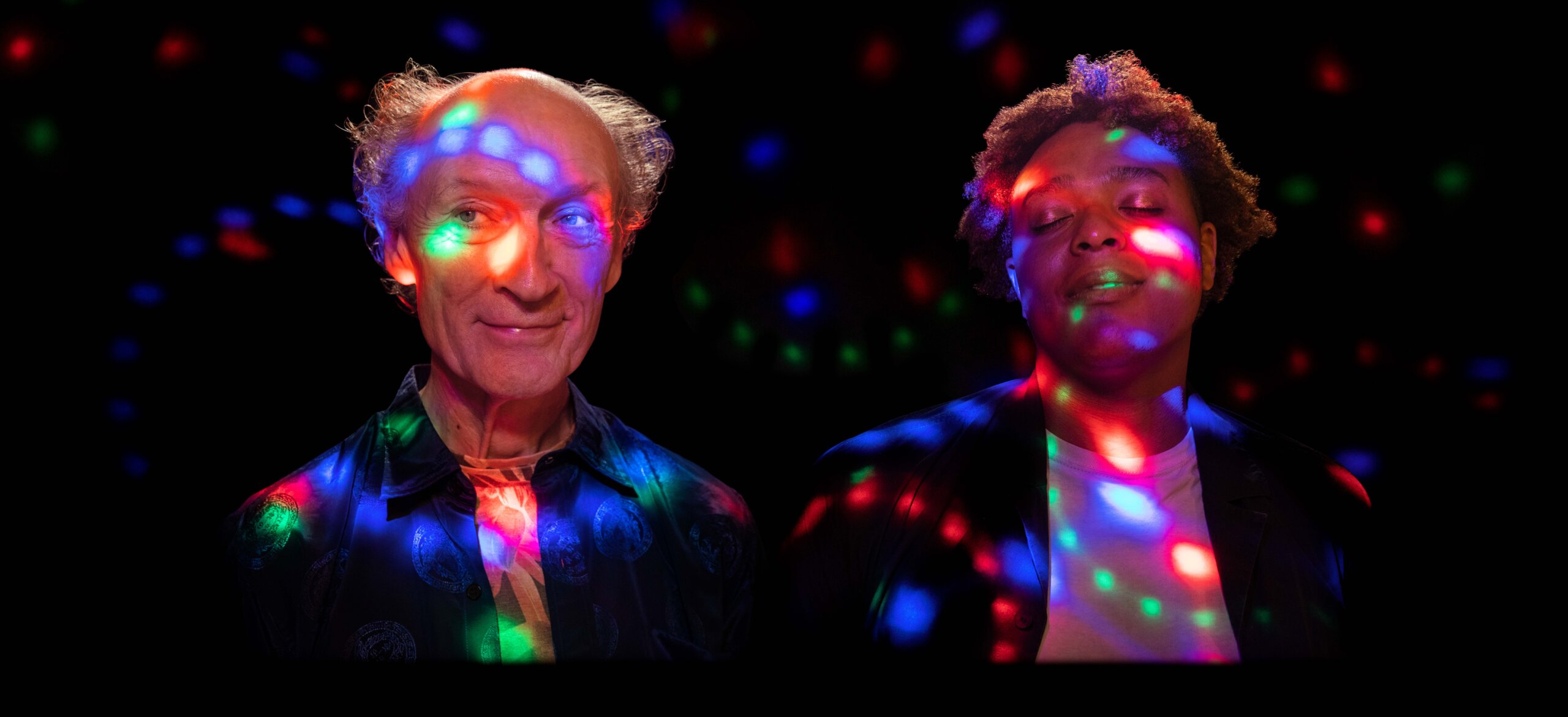 Outbox and Shoreditch Town Hall present
GROOVE
Directed by Ben Buratta, devised with the cast
Director: Ben Buratta; Producer: Lexi Clare; Movement Direction: Aiden Crawford; Video and Lighting Design: Cecil Fenn; Associate Artist and Participation Lead: Barry Fitzgerald; Composition and Sound Design: Dominic Kennedy; Set and Costume Design: Rūta Irbīte; Assistant Director: Amber Ruby; Technical Stage Manager and Production Manager: Chaz Webb; Company Stage Manager and Associate Production Manager: Bill Willden.
Based on real stories and testimonies of LGBTQIA+ people across generations, GROOVE is a brand-new performance embracing what it means to be queer, then, now, and in the future.
Experience the mesmerising lasers and video, combined with the rhythm of era-defining and defying original beats, shapeshifting you through time and across decades. Prepare to leave it all on the dance floor… get ready to GROOVE.
Fraser Buchanan is a queer dance artist working in performance, production and education. They co-curate queer dance platform MIND UR HEAD and are a creative producer with LGBTQIA+ charity Raze Collective. Recent professional collaborators include Clod Ensemble, Marikiscrycrycry, JGrrey & Christopher Matthews, for Wildcard Festival at Sadlers Wells. Their solo and ensemble work has been performed across London (Lilian Baylis, The Place & Bunker Theatre).
Lavinia Co-Op is a 'living leg-end', renowned drag performer and was a key member of radical gay theatre group BLOOLIPS from 1977 onwards, performing musical comedy and touring shows like Lust in Space and Get Hur across the UK, Europe, and North America. Their credits include solo show Up Yours (Southbank Centre), Frock Off (NYC), Installations Instillettos (NYC & London), How to catch a Krampus, Escape from Planet Trash (Pleasance Theatre) and United Queendom (Kensington Palace).
A. de Castro is a renowned theatre maker, teacher of theatre and founder of Contemporary Clowning Projects, the unique UK's organisation dedicated to clowning, and its training and community project The Why Not Institute. de Castro created their clown Souza and solo show 'The Gift' in 1990, touring it all over the world over 30 years including in Scandinavia, USA, Brazil, Europe and UK. de Castro has performed in many theatre, film and television shows in their native Brazil, and were part of the original cast of the ground-breaking show Macunaima. In the UK and Europe de Castro's credits include: Slava's Snowshow', 'Hell Is Not So Hot', 'Fools' Gold', 'Scapegoat' (Mummerandada Circus Theatre Co), 'Angels & Amazons'(Ra Ra Zoo Circus Theatre Co.), 'Under Glass' (Clod Ensemble, Saddlers Well, London), 'Futurology' (National Theatre Scotland, UK), The New Tenant (Young Vic Theatre, London), Treasure Island (National Theatre London) and 'The Butch Monologues' (hotpencil press, Vital Xposure and The Drakes collective, UK and New York). de Castro has devised a number of their own shows including 'My Life Is Like A YoYo' (UK tour), Only Fools No Horses (UK tour), 'Laughing Matters' (Battersea Arts Centre / Bristol Old Vic / Jyvaskyla Festival Finland), 'The Road' (Global tour), and recently a research for a clown opera 'Alone' (R&D at Stratford Circus Arts Centre).
Sky Frances is a recent RADA graduate. GROOVE marks their professional stage debut.
Jacob Seelochan's theatre credits include Jacob Wants His Grandad (Pleasance Theatre/Nottingham Playhouse), A Midsummer Night's Dream (Nottingham Playhouse), Dear Elizabeth (Gate Theatre) and Nevergreen (Arcola Theatre) and for television; Shadow and Bone. 
Kim Tatum, also known as Mzz Kimberley, is a singer, actress, cabaret performer, fashion icon, LGBTQ+ activist, ambassador for ParaPride, and patron of AIDS Memorial UK. Kim was awarded the '10/10' award in 2019 at the House of Lords from The Naz Project. Kim made the 2020 and 2021 LGBT Power List. In 2020, Kim was the first trans woman to present for the 'Black British Theatre Awards'. Kim is the director and founder of Mzz Kimberley's LIFE, highlighting trans performers. Theatre credits include; Trans Scripts (UK Tour), Summer in London (Theatre Royal Stratford East), The Vampires of Sodom (US Tour), In The Flesh (US Tour), Closets (Hope Mill Theatre, Manchester), Transpose (Barbican), The Maids (Russian Tour), Straight White Men (Southwark Playhouse), and Dead and Breathing (UK Tour). Screen Credits include; Child of Polycritus – Official Selection BFI London Film Festival 2021, Still I Thrive & StudLife (dir. Campbell X), I Threw It (dir. Sean Linnen – The Old Vic), The Killer Tongue (dir. Alberto Sciamma), Cold Feet (dir. Mark Mylod), and Club Le Monde (dir. Simon Rumley). Film credits include The Finellis. 
Ben Buratta directs. Their theatre credits include And The Rest of Me Floats (Bush Theatre/ Birmingham Rep), Affection (The Glory), Hookup (Hackney Showroom), Outbox:Snapshots, You Could Move (Arcola Theatre) and Reach Out and Touch Me (Shoreditch Town Hall).