Sadly for us Jemima Campbell, who has done wonderful administration work on our reception and with our events team since July 2019, will be leaving Shoreditch Town Hall mid May. We thought we'd ask her a few questions about the role and her time here, so if you're interested in our Reception and Sales Assistant vacancy or you would just like and insight to working at Shoreditch Town Hall then read on to find out about the job, the skills Jemima has developed and more.
Can you tell us about your role at Shoreditch Town Hall?
I am based at reception as well as handling the main phone line and general email address so chances are if you're contacting the building I'll be the first person that you speak to! As well as this, I help our Events Team with any commercial hire enquiries which come in, checking availability for their hire, arranging site visits and putting together quotes. I also assist the Marketing Team with answering box office questions from bookers and selling tickets for shows over the phone. Something I really like about the role is that it spans loads of areas of the organisation and I get to work with almost everybody in the team on a daily basis.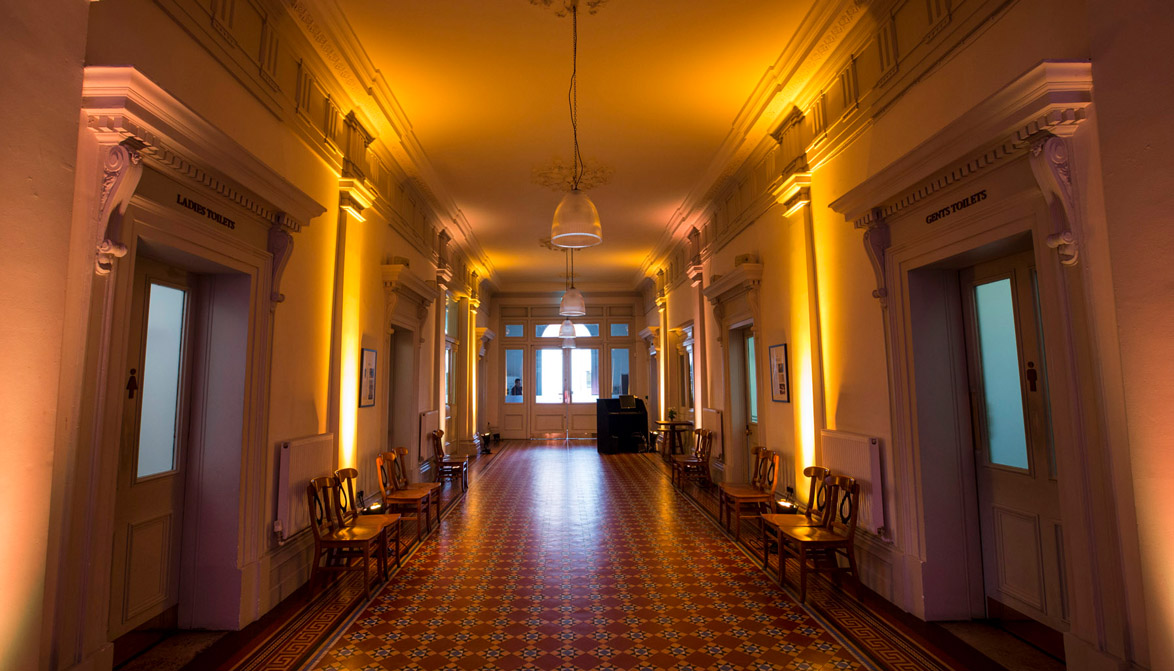 How have you been able to develop your skills in this role?
By far and away the most important skills for this role, in my opinion, are communication and customer service which are skills, which I have definitely had the chance to develop! I spend most days communicating with hirers, artists using the spaces, potential clients and members of the general public so being clear, professional and friendly at all times is essential. I have also had the chance to learn how to use new software such as Artifax and Spektrix and to develop my skills in administration more generally.
What is your favourite part of the job?
The people of course! STH is made up of such a driven and dedicated small team which I will miss greatly. It's also very inspiring to work in such an exciting and interesting building, in the heart of East London with different rehearsals and creative people in the spaces every day. As well as this, I really enjoy seeing projects all the way through from the initial enquiry to the event day – it's very cool to see how the spaces can look so different with every hire and to see plans come to life.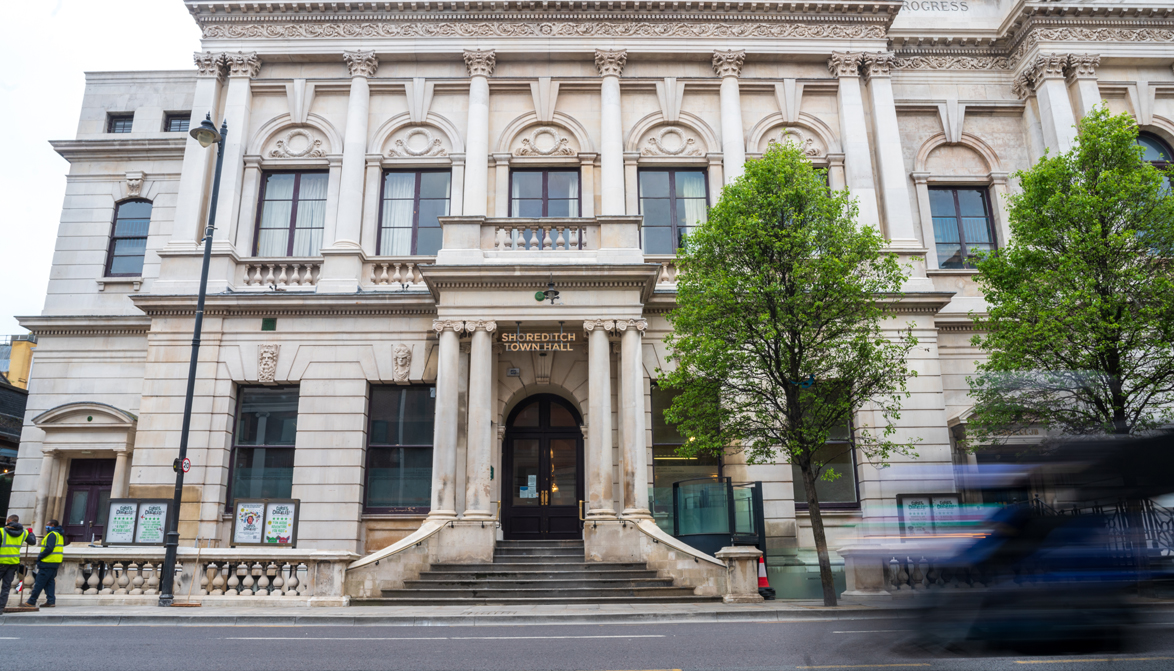 Do you have any advice for anyone planning on applying for the Reception and Sales Assistant position?
I would say to bring a positive attitude and to be prepared to get stuck in. For most people that come through the door you will be their first point of contact with the organisation (at least in person) so I think it's really important to make sure that everyone feels welcome.
What is your favourite show or event you've attended during your time at Shoreditch Town Hall?
Although I've worked here for almost 2 years, thanks to the pandemic I haven't managed to see nearly as many shows as you might expect! All of the shows that I have seen here have definitely been memorable though – from Curious Directive's immersive dining experience Gastronomic, to Kneehigh's Ubu! A Singalong Satire, to Ockham's Razor's circus show This Time it's safe to say that they have all been unique and I couldn't possibly compare them!
You can find out more about the Reception and Sales Assistant Vacancy and download a recruitment pack here. We will be accepting applications until 9am on Monday 17 May 2021.