To mark this year's festive winter season, Shoreditch Town Hall today announces Town Hall Unwrapped, a series of joyfully eclectic events taking over the building's many spaces throughout December. An inclusive celebration of coming together again, Town Hall Unwrapped will offer something to suit all tastes, with events and activities throughout the month, ranging from evenings of cabaret, stand-up comedy, live music, theatre, solo performances and digital experiences.
Town Hall Unwrapped includes comedian, performance artist and actor Lucy McCormick presenting an evening of delights featuring her friends Bourgeois & Maurice and Le Gateau Chocolat; critically acclaimed Pecs Drag Kings will spice up the office party with fun multi-line-up cabaret night The Pecsmas Office Party; Sex Education by performance artist and entertainer Harry Clayton-Wright – a coming-of-age  story that explores why, how and what we learn about sex from a young age; a one-off gig from artist Koko Brown who brings together her favourite performers for an evening of Queer-centred fun; the return of the award-winning performance collective The Cocoa Butter Club after a sold-out runs in 2019 and 2020; and for families, Comedy Club 4 Kids will bring you the best comedians on the UK circuit to the Town Hall, just without the rude bits. The full Town Hall Unwrapped programme will be announced late October.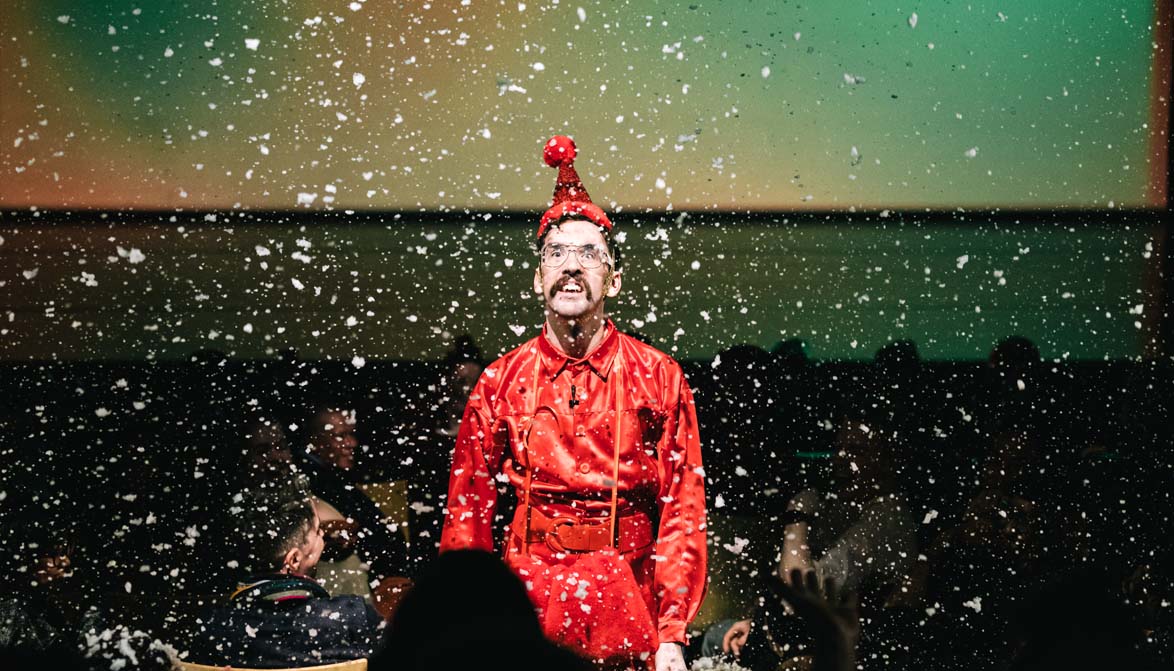 Beth Byrne, Chief Executive Officer of Shoreditch Town Hall, said today 'I'm so excited to open our doors wide and welcome people in to celebrate with us this December for Town Hall Unwrapped. We are proud to present the most exciting, talented, funny, and daring of performers to warm you up this winter and offer you a place to congregate, to share love and laughter. With no two nights the same, pick and choose your favourites or just decide now to spend the month with us – we can't wait to see you.'
Shows and Dates:
4 December: Lucy McCormick, Bourgeois & Maurice and La Gateau Chocolat
5 December: Comedy Club 4 Kids
6 December: Koko Brown
11 December: Pecs Drag Kings – The Pecsmas Office Party
17 & 18 December: Harry Clayton-Wright – Sex Education
18 December: The Cocoa Butter Club
To be the first to know when tickets go on sale, sign up to our newsletter here.