If you've strolled by Shoreditch Town Hall over the past few weeks, you may have noticed our shiny new exterior!
This April we commissioned building restoration specialists Thomann-Hanry® to clean our stone façade. They carefully and thoroughly cleaned with an agile hydraulic cabin, which works by projecting fine powders under low pressure across the contours of the building, and within just eight days the entire 1500 square metre exterior was almost unrecognisable. Not a single pole of scaffolding obscured the exterior throughout the whole process!
Now you can see the building as it originally appeared in 1866, with Lady progress in her full shining glory. Take a look at the before and after images below to see the full transformation.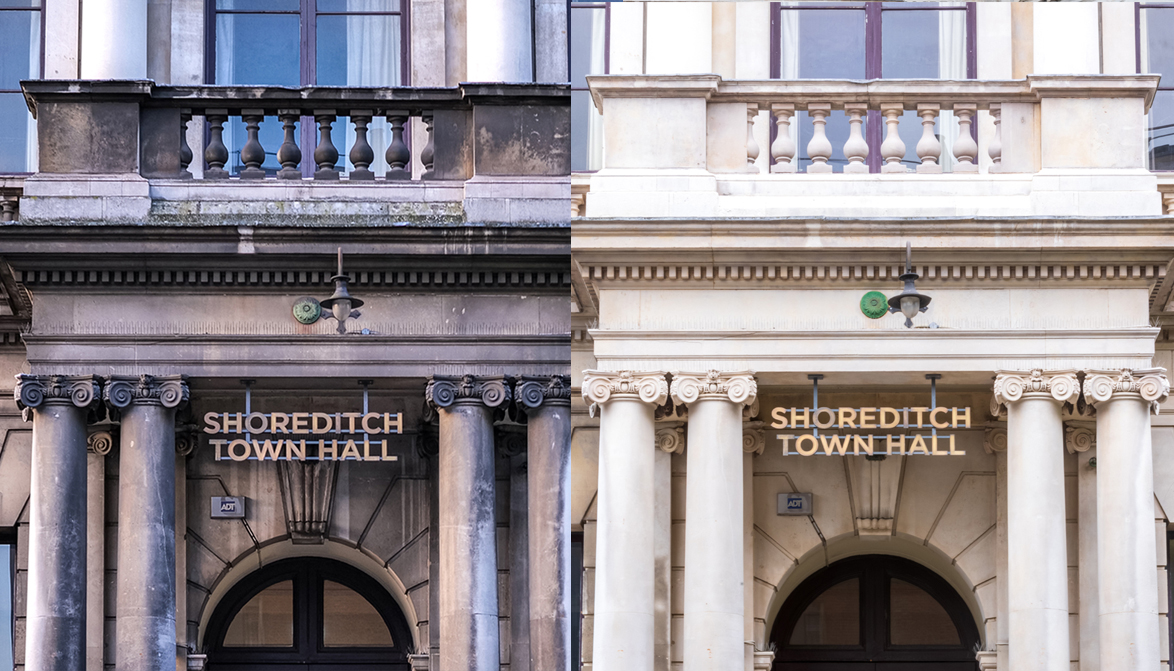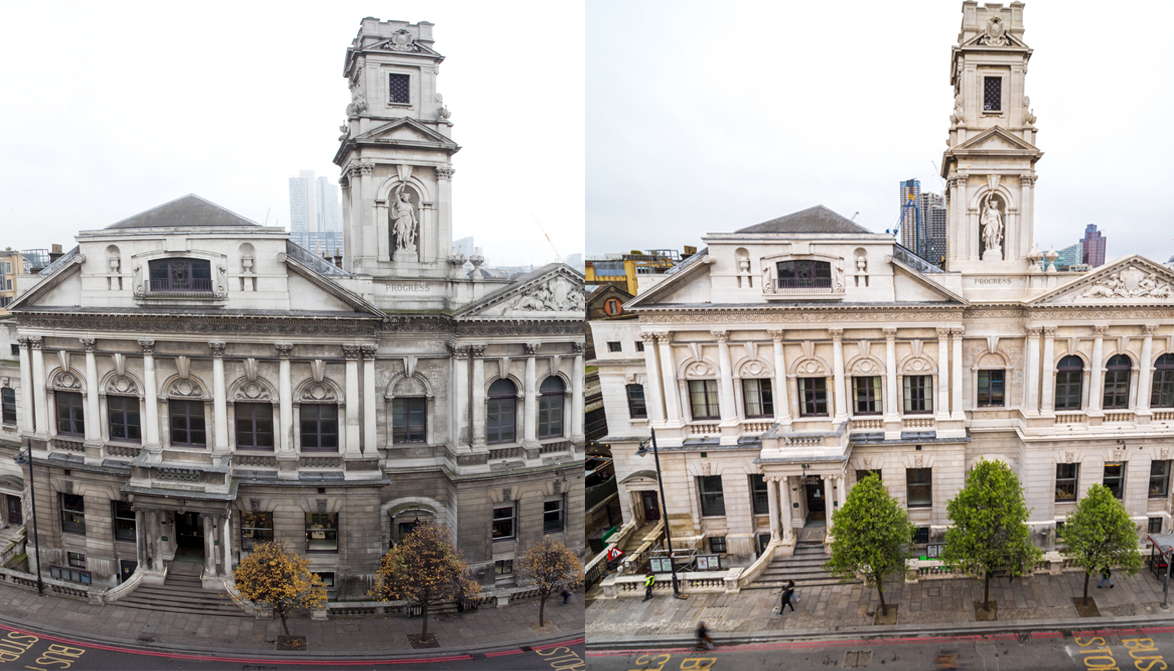 We are thrilled that our building is now squeaky clean ahead of our first public performance post lockdown – The Language of Kindness by Wayward Productions on 3 – 12 June, find out more here. We can't wait to welcome you back!