Emmy The Great is headed to Shoreditch Town Hall next month with Song Cycle for and Integrated Self, part Kakilang Festival! We've had the pleasure of chatting with the musician all about her career, music and the future of her unique sound.
Can you tell us a little about yourself and your career so far?
Hello! I've been performing as Emmy the Great since around 2003 (eek!), and as a singer-songwriter I've released four solo albums, a few EPs and two film/ TV soundtracks. Also, one novelty holiday record ha! My favourite thing to do is to find ways to tell stories using songs and sound. I've explored this across formats like radio and journalism, musical theatre and live storytelling.
I feel immensely lucky to have music as an outlet to exploring my experience in this world. Over the course of my career, making records slowly returned me to Cantonese, my forgotten mother-tongue, and led me to live in Hong Kong, my birthplace, from 2018-2020. I now compose and sing in Cantonese as well as English, which has been one of the great journeys of my life! I'm also overjoyed to have been part of Chinese and British, the British Library's cathartic and wide exhibition reframing the way we think about British-Chinese culture.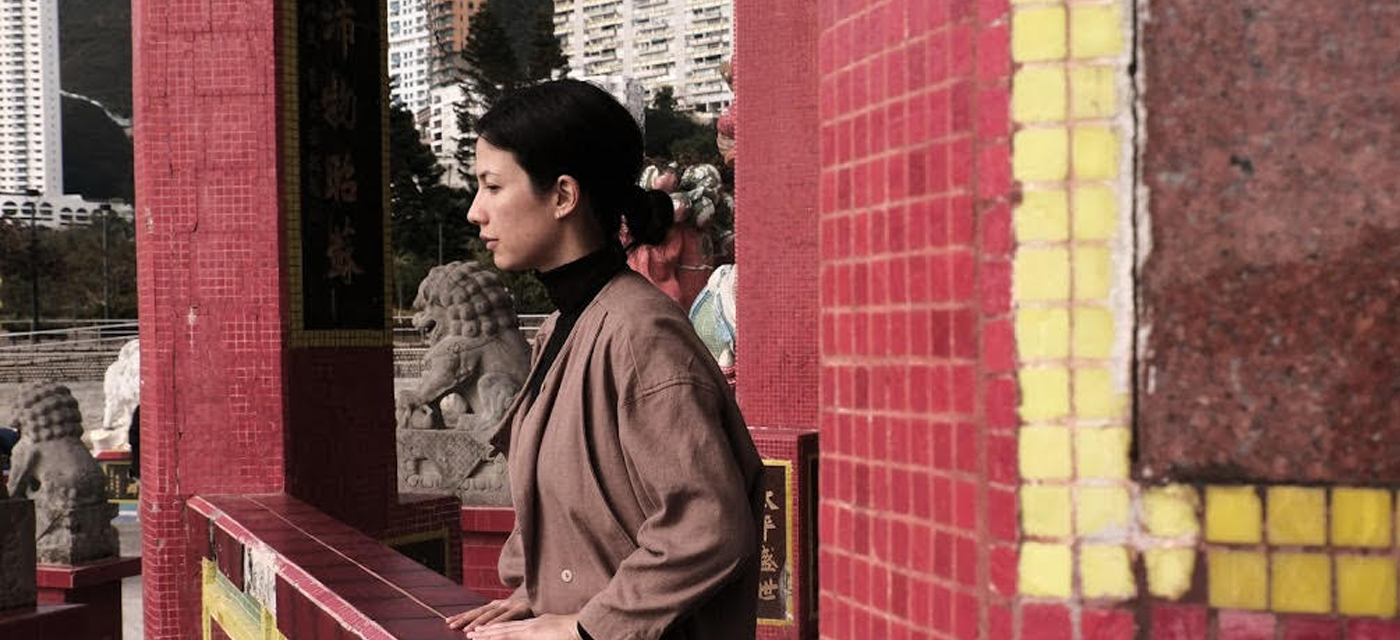 Kakilang has commissioned new material from you for the upcoming show – what can we expect from this music?
The songs Kakilang has empowered me to write are an attempt to address some splits I have inside myself. I left Hong Kong with my family in 1995, and grew up in Sussex. I lost fluency in Cantonese and squeezed myself to fit in. In many ways, it's a typical story and I consider myself lucky. However, transitions are strange, especially for children, and I've spent my adult life searching for things I lost in the move. After twenty years as a singer-songwriter, I felt ready to tackle themes of healing head on, and confident enough to use my art form to do this.
The songs I'm writing move quite naturally between English and Cantonese, and make use of sounds collected in Hong Kong, and also in Hackney, where I live now. A large portion of Hong Kong's land is made up of nature reserves, and I currently live next to Hackney Marshes. The natural world is a source of inspiration and memory for these songs, as well as a place for me to write! I am a terrified parent in an age of climate emergency. These days, I think a lot about nature and how it weaves into our lives and experiences.
What inspired the title "Song Cycle for an Integrated Self"?
The song title is an intention and a framework for the songs. I am a champion at compartmentalising my Hong Kong and English ways of being. As I'm writing the songs, I ask myself – does this help me break open some of those compartments? Does this represent my experience honestly? Am I trying to hide anything, and how does this song lead to catharsis? In some ways, these songs are my personal recording contract. After twenty years in the music industry, I'd be really tired if I had to be anything other than myself.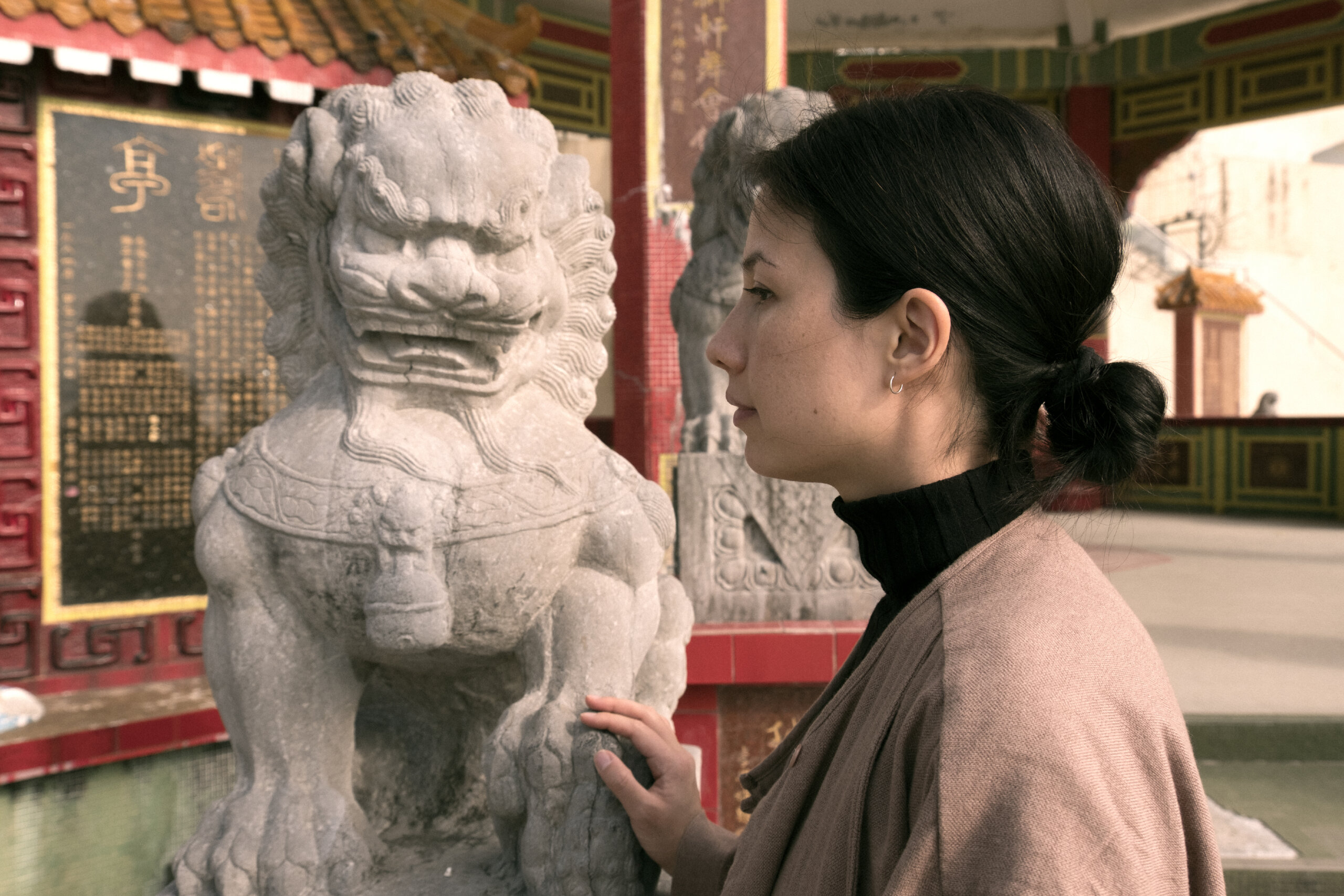 What made you want to work with mui zyu, who is your support for this gig?
I am in love with her music. It's dreamy and philosophical and richly musical. And somehow also urgent in the questions she weaves into the stories. We played together last year at St Matthias Church, and before the gig we went out to dinner and talked about our Hong Kong parts, and growing up in England. Weirdly, we grew up twenty minutes from each other.
I feel so hopeful when I listen to mui zyu. I wish I'd heard an artist like her when I was growing up. I feel like she is at the start of a really amazing and expansive career and I so wanted her set to be a part of the overall experience of the evening. Luckily, she was free! We're also going to do a Cantopop cover together. Harmonising in Cantonese with mui zyu is just the loveliest thing and I can't wait to share that.
What does the future hold for Emmy The Great?
I've actually set this show as the final Emmy the Great show, but that doesn't mean there is no future. It just means that this show is an opportunity for me to start a new musical chapter, with all the intentions of the Song Cycle for an Integrated Self at their core.
I've been meaning to move on from Emmy the Great for a long time, but found it hard to let go to a project that's been so central to my life. Now Kakilang has given me a chance to perform this ritual final show and refresh, surrounded by the same brilliant people who have been coming to my shows forever. I am really excited, and if anyone is curious as to how the next project will develop, you can check in on my Instagram where I am trying to get better at communicating!
Don't miss what will be an incredible gig with Emmy The Geat and mui zyu on 22 April, you can book tickets by clicking here.