We caught up with Geraldine Pilgrim, a leading practitioner in the creation of site-specific theatre and installations, to find out more about Mountview's MA in Site-Specific Theatre that she will be leading next year. This course is the first of its kind in the UK and is provided in partnership with Shoreditch Town Hall.
Can you tell us briefly about the MA?
It's a one-year full time practical taught MA over three terms with a dissertation for Mountview, in partnership with Shoreditch Town Hall. The course will consist of a variety of salons and seminars as well as site visits, practical projects and a site residency (in Italy during this first year). It is aimed at practitioners and graduates with a fine art, live art or theatre background wanting to diversify their artistic skills in the areas of site-specific practice. The course is based at Shoreditch Town Hall where the students have their own space, but they will be able to use all the facilities of the new purpose built Mountview Peckham site.
What makes this course unique?
This Mountview MA is unique through not only being the first [of its kind] in the UK but also innovative for being in partnership with Shoreditch Town Hall.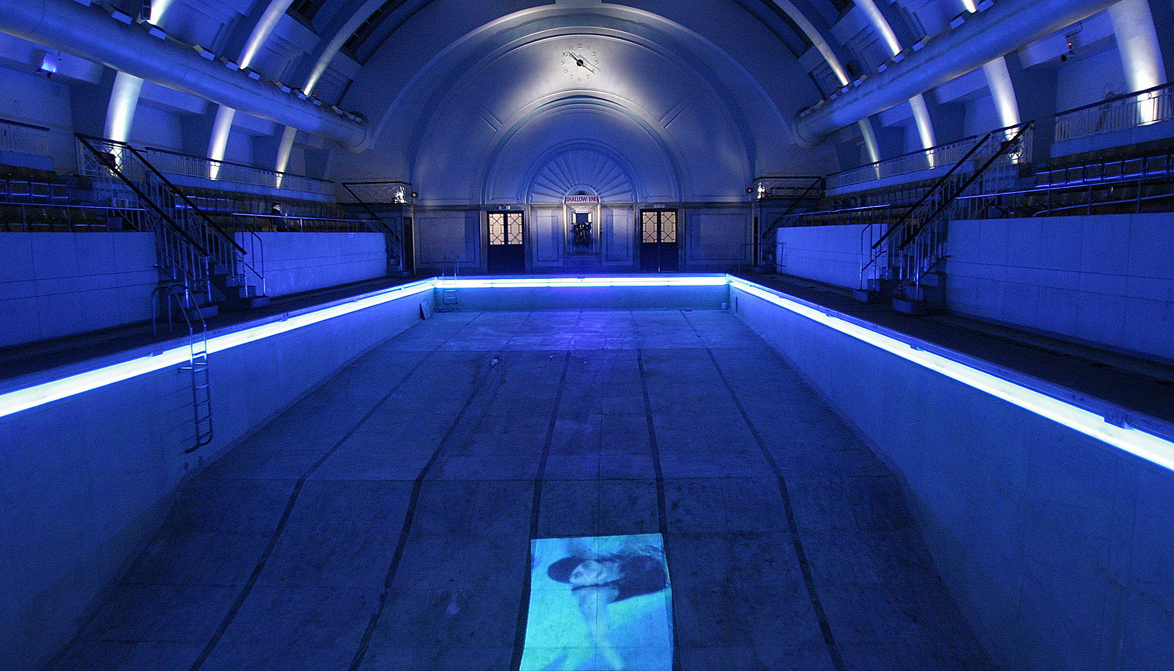 What inspired this partnership with Shoreditch Town Hall in particular?
I first met James [Pidgeon, Director of Shoreditch Town Hall] through a Calouste Gulbenkian Foundation network we were both part of and he had happily agreed to me using Shoreditch Town Hall as the site for my speculative site-specific projects with Wimbledon College of Arts students, so I knew how inspirational the building was as a space.
On seeking an off-site base for the course, I discovered that Mountview already had a relationship with Shoreditch Town Hall through the student performances that have previously taken place there and after discussions this exciting partnership was formed.
What excites you most about working in the building?
Shoreditch Town Hall is a stunning, evocative building with its different forms of architecture, fascinating history and use including not only having been a Town Hall until the 1960s but also an intrinsic part of the East End Community… [It was] then saved from neglect and dereliction by the community to become this inspiring independent arts centre, experienced in presenting site–specific theatre.
To me, it is a space that is now respected and loved, the atmosphere and its history remain embedded in the building and yet it is cleverly equipped to present and commission many different styles of theatre. The students will have the wonderful opportunity to be part of the vibrant Shoreditch Town Hall community and see all the performances that happen in its many different spaces.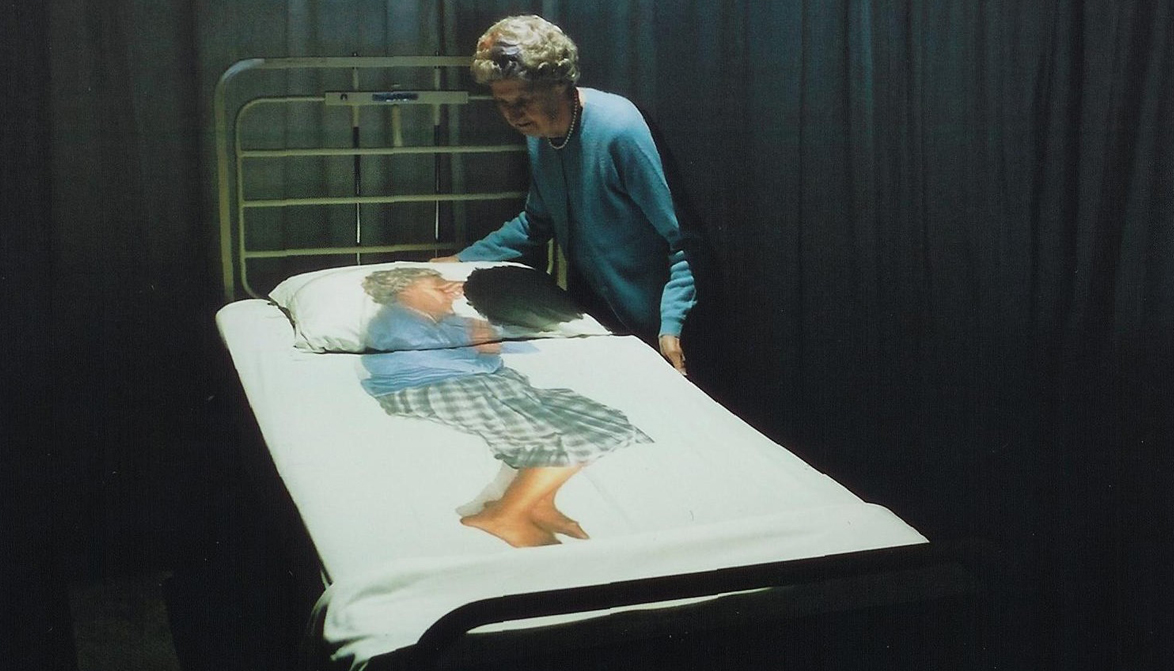 What inspired you to start creating site-specific work?
I originally trained as a Fine Artist and co-founded the touring Visual Theatre Company "Hesitate and Demonstrate" which toured main stage and studio theatres in the UK and Mainland Europe. To me, theatres are empty neutral spaces waiting to be filled with people's imaginations and after the end of the Company, I found myself instinctively working in a new direction, creating performances in spaces which already had a memory; where the architecture of the site is used as inspiration and narrative, gradually revealing atmospheres and memories that have built up over the years, together with the history – imagined and real – of the space like the peeling away of different layers of wallpaper to release the ghost of a building or landscape's past whilst being aware of its present condition and dreaming of its future. I wanted to acknowledge the existence of these buildings that are often lying empty and derelict and unloved.
So I now work across theatre and the visual arts; creating a contemporary dialogue with occupied and deserted buildings, historic houses and landscapes often working in collaboration with young people, older people and arts and community groups.
My performances and installations in the UK and mainland Europe have taken place in empty and occupied office blocks, schools, hotels, swimming pools, factories and hospitals as well as castles, stately homes and public parks.
I love transforming spaces and places and bringing out the atmosphere of a space through performance to audiences that often don't go to theatres but love the opportunity to experience a building or landscape – often in a transitionary phase before re-development or demolition – being brought back to life even if it is only for one day.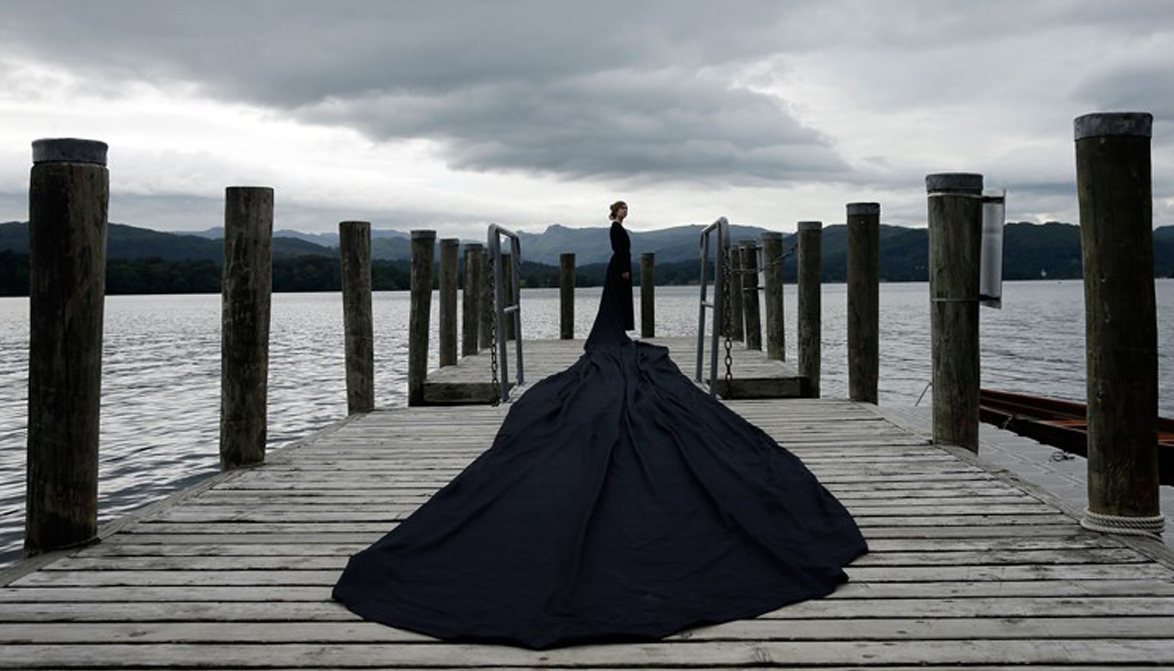 Looking back over your career so far, how do you think site-specific work has evolved and what do you anticipate for its future?
The doors of traditional main stage and studio theatres have been swung open to allow a rush of fresh air by creating performances in non-theatrical spaces that inspire the work itself.
The art form is now established as a practice and there are performances that happen all over the UK.
I look forward to seeing how new generations of site-specific theatre makers create their own language and take it forward into the future.
For more information on Mountview's MA in Site-Specific Theatre, please click here.
Images: Sheila Burnett