Spring is finally here! This April we have some STH classics returning, as well as welcoming some new visitors to the building. Read all about the #FriendsAtSTH this month below.
Kakilang Festival comes to town
Jo Fong and George Orange: The Rest Of Our Lives
12 – 14 April
Join Jo and George for a night of dance, circus and games, as they present two middle-aged lives in an eclectic, spontaneous, predictable and random decline. The Rest of Our Lives is a contemporary physical performance showcasing two seasoned, award-winning performers. You can find out more and book by clicking here. 
Emmy The Great
22 April
Emmy the Great is headed to Shoreditch Town Hall for one night only to perform a selection of old favourites and new songs – Song Cycle for an Integrated Self. Emmy will be supported by Hong Kong British artist mui zyu [pronounced "moy joo"], whose sound merges fantasy and folklore to create a stage for self-acceptance and deliverance. You can book final tickets by clicking here.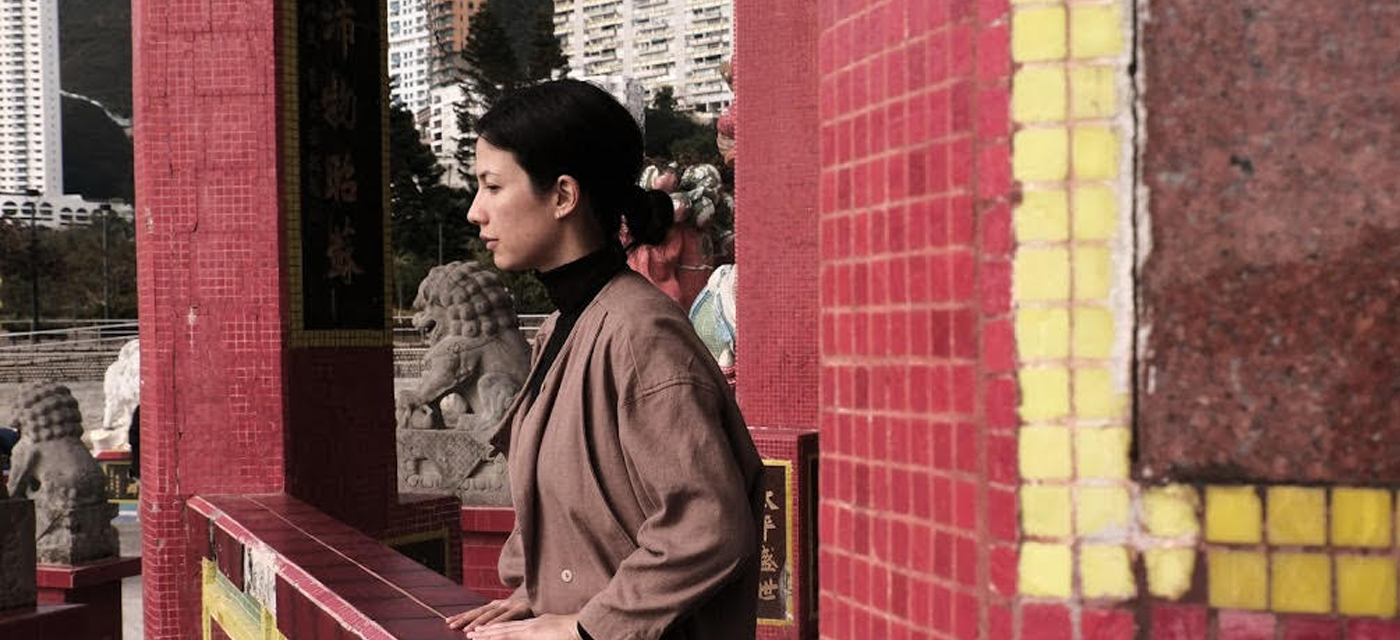 Supporting the wider artistic community
Artist Workspace
Ongoing
Our Made in Shoreditch: Artist Workspace initiative continues this month as we support artist development and the creation of new live performance. You can book a desk space for a day or week at a time, benefiting from a dedicated and safe communal working environment, interaction with other artists, and advice sessions with Town Hall staff. Find out more and book a desk here.
Dance your heart out
SwingDance UK: Swing Into Spring
14 April
Don your sharpest threads and dust off your dancing shoes – Swing into Spring is back! Join SwingDance UK for an evening of dancing, live music, cabaret performances and the fourth Shoreditch Town Hall Swing Dance Championships. You can book on our website by clicking here.
Town Hall Tea Dance
17 April
A Shoreditch Town Hall classic! Once a month we invite you to join us for a cuppa, a slice of cake and to relive those Tea Dance memories in our magnificent Assembly Hall. New dancers, group parties and all ages are welcome, and a Beginners' Dance Class led by former world champion, Raymond Root takes place before every dance. Presented by Shoreditch Town Hall, you can book on our website here.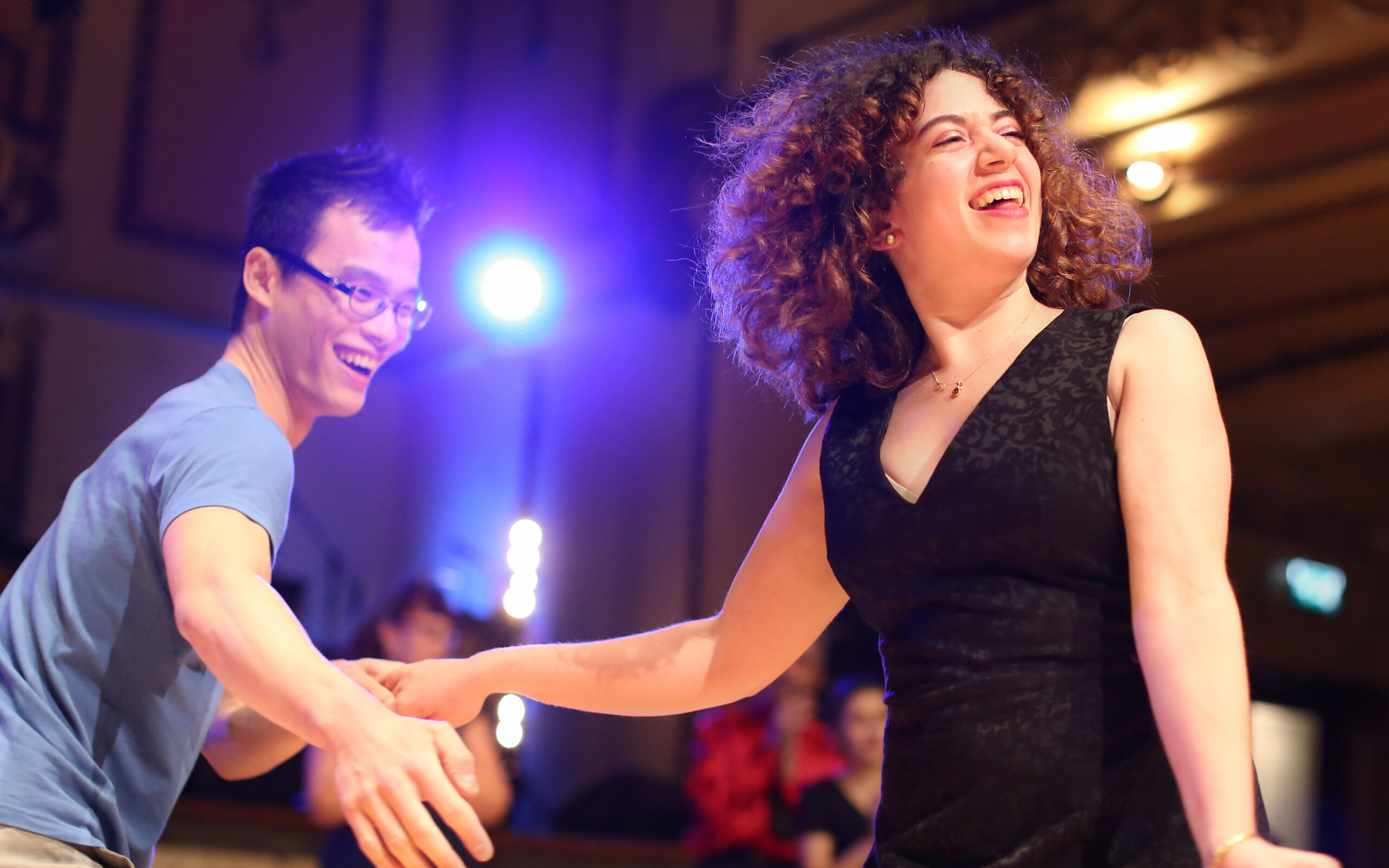 Creating New Theatre
LUNG Theatre: Woodhill R&D
4 – 6 April
Founded in Barnsley in 2012, LUNG is a campaign led verbatim theatre company that tours work nationally. They work closely with different communities to make verbatim theatre and hidden voices heard. Woodhill is a piece of physical, verbatim theatre co-created with families at HMP Woodhill whose loved ones sadly died in the prison. It's directed by Matt Woodhead (Director's Guild Best Newcomer), choreographed by Alex Sarmiento (Dance Captain of Hamilton) with composition by Sami El Enany (BBC Radio 4). They will be taking it to the Edinburgh Fringe Festival this Summer! Find out more about LUNG on their website here.
Tionee Joseph: Rehearsal
17 April
Tionee Joseph is a poet preparing for an upcoming poetry performance as part of their Arts Council England Developing Your Creative Practise grant. They will be rehearsing with artist Koko Brown.
Ockham's Razor: Rehearsal
24 – 29 April
Ockham's Razor, who previously performed This Time at Shoreditch Town Hall, will be returning to the building for rehearsals this month. You can find out more about Ockham's Razor by clicking here.
Workshops
Theatre Re: Monthly Training Class
16 April
Occurring monthly since September 2021 in partnership with Shoreditch Town Hall, Theatre Re's Sunday professional classes aim to support professional, semi-professional, recent graduates and performers-in-training in their regular practice with monthly day-long training sessions with a community of like-minded creatives – Led by Theatre Re Director Guillaume Pigé and other members of the company. Find out more and book on our website here.
One Drum Foundation: African Drumming & Dance Workshop
30 April
We are partnering with One Drum Foundation to offer a series of monthly African drumming workshops that enhance your wellbeing by helping you to find your centre of wellness and mindfulness. All ages are welcome and drums are provided – you can find out more by clicking here.
Marawa's Majorettes
Weekly
Marawa's Majorettes make everyone fall in love with hooping! They've become a leading fitness team and international performance troupe, teaching the world to hoop as they go. Every week we support the Majorettes in giving them space to rehearse at Shoreditch Town Hall. Find out more about them by clicking here.