Summer is in full swing, and it's time for us to highlight the #FriendsAtSTH throughout July! It's a quieter month on our Whats On page as we have rehearsals in our main spaces for the next few weeks.  But there are still some amazing people coming into the building that we'd love to tell you about. 
Creating new work
Stu Barter: Residency
6 – 8 July
Composer and theatremaker Stu Barter is visiting this month to develop a new project – we're thrilled to have him back in the building! We've worked with Stu many times as he is the co-artistic director of TalkShow, who recently performed Telethon at Shoreditch Town Hall.
Toby Peach: Fertile R&D
11 – 15 July
Toby Peach is spending a week in the building to develop his new show Fertile – a new interactive theatre show fusing digital & live storytelling that explores the story of a young man's experience of infertility. Fertile will be shared at Festival of the Mind in Sheffield this September.
Adam Robinson: Filming Rehearsals
13 – 14 July
Theatre company The Book of Darkness & Light will be creating a filmed version of part of their stage show Upon the Stair. The story – 'The Cry of the Bubák' – is an original, chilling ghost story and made up part of the company's 2020 show. This filmed version, written by Adam Z. Robinson, will be translated and performed in BSL (British Sign Language) and VV (Visual Vernacular) by actor, artist and consultant Brian Duffy.
Grace Church & Millie Wood-Downie: Rehearsals
18 – 22 July
The pair will be developing Millie's solo show, which will be touring at the end of this year. Part quest, part drag, part bingo, the multifaceted one person show strives to find a new approach to gender discourse, whilst being "intriguing, suspenseful and complex" and covered in 90s nostalgia galore. You can keep an eye on Millie's instagram for tour updates here.
Live Comedy festival fever
ARGComFest: The Friday Night Show
1 July
We've teamed up with ARGCom to bring you The Friday Night Show — a one-off spectacular featuring an all-star line-up of Phil Wang, Josie Long, Kemah Bob, Isy Suttie, Rhys James, Nabil Abdulrashid, Sofie Hagen, John Robins, Helen Bauer and host Kiri Pritchard-McLean. You can book your tickets to The Friday Night Show for just £18 on our website here.
ARGCom Fest 2022
2 – 3 July
ARGComFest is a weekend comedy festival of Fringe previews and work-in-progress shows that takes place every July. The festival brings an attentively curated programme of sixty comedians — including James Acaster, Sophie Duker, Phil Wang, and many more — to Shoreditch Town Hall. While weekend tickets are sold out, day tickets are still available – grab the last remaining few here.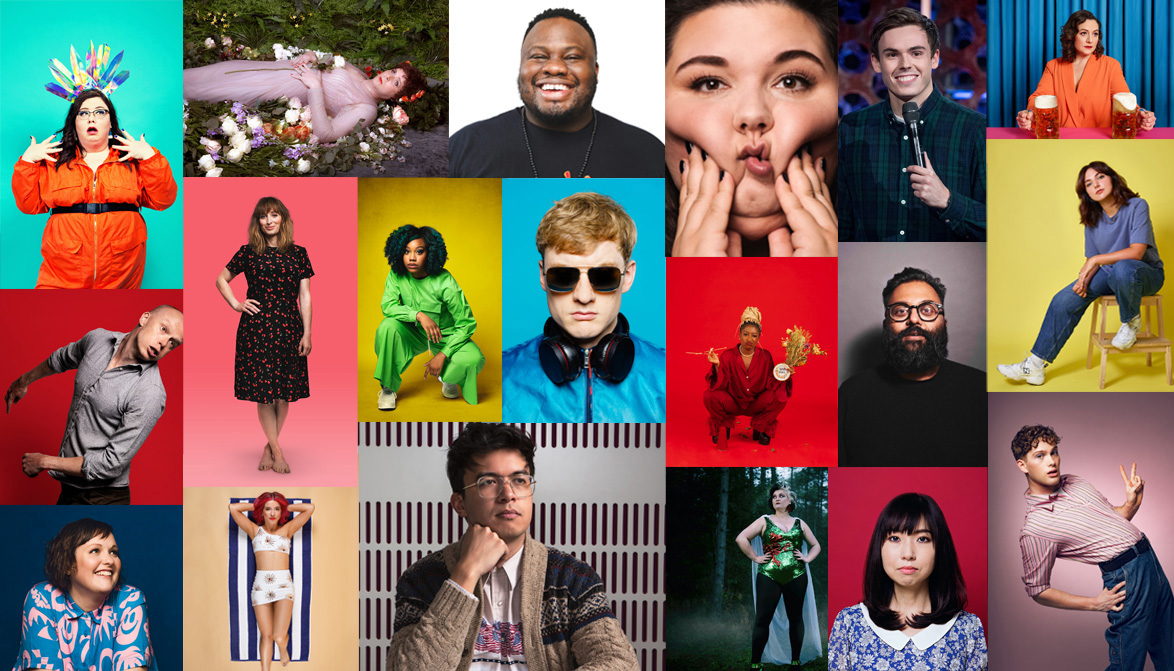 Supporting the wider artistic community
Artist Deskspace
Ongoing
We are thrilled to be continuing our Made in Shoreditch: Artist Workspace initiative, further supporting artist development and the creation of new live performance. Over 1000 free desk space slots per year have been made available for artists at Shoreditch Town Hall. Artists will be able to book a desk space for a day or week at a time, benefiting from a dedicated and safe communal working environment, interaction with other artists, and advice sessions with Town Hall staff. Find out more and book a desk here.