DARE Festival is back with more inventive, unexpected and challenging new interactive work for audiences who want to play, and this year we've gone virtual so you can take part from wherever you are.
We got chatting to Speaks of Rivers, whose show The Fourteenth Stop is an exciting and uplifting adventure for ages 7+ that takes place on a London night bus.
Can you tell us about The Fourteenth Stop? 
The Fourteenth Stop follows 10 year old Taaliyah as she embarks on a bus journey with her mother. While she is on this journey, her imagination catapults her into a series of adventurous dream worlds. It's a vibrant piece with a whole lot of heart. Suitable for all the family to engage with.
How have you adapted your performance to be portrayed digitally?
As a theatre company, physical theatre is one of our main features, we like to use our bodies to create immersive worlds, as well as incorporating puppetry into that too. However due to the pandemic we've had to adapt our piece so it can be just as effective and just as engaging online. Luckily one of our members, Delvine Pitt, is fantastic with animating digital shows so she has contributed a lot of her expertise to our adaptation. So you will see a lot of captivating images and colours that will establish the settings in our piece.
It's also changed our approach to props and set. Originally we wanted a London bus seat that we could use throughout the piece and if we were in a physical theatre space it would've worked, however in a digital capacity we decided it just wasn't a sustainable option.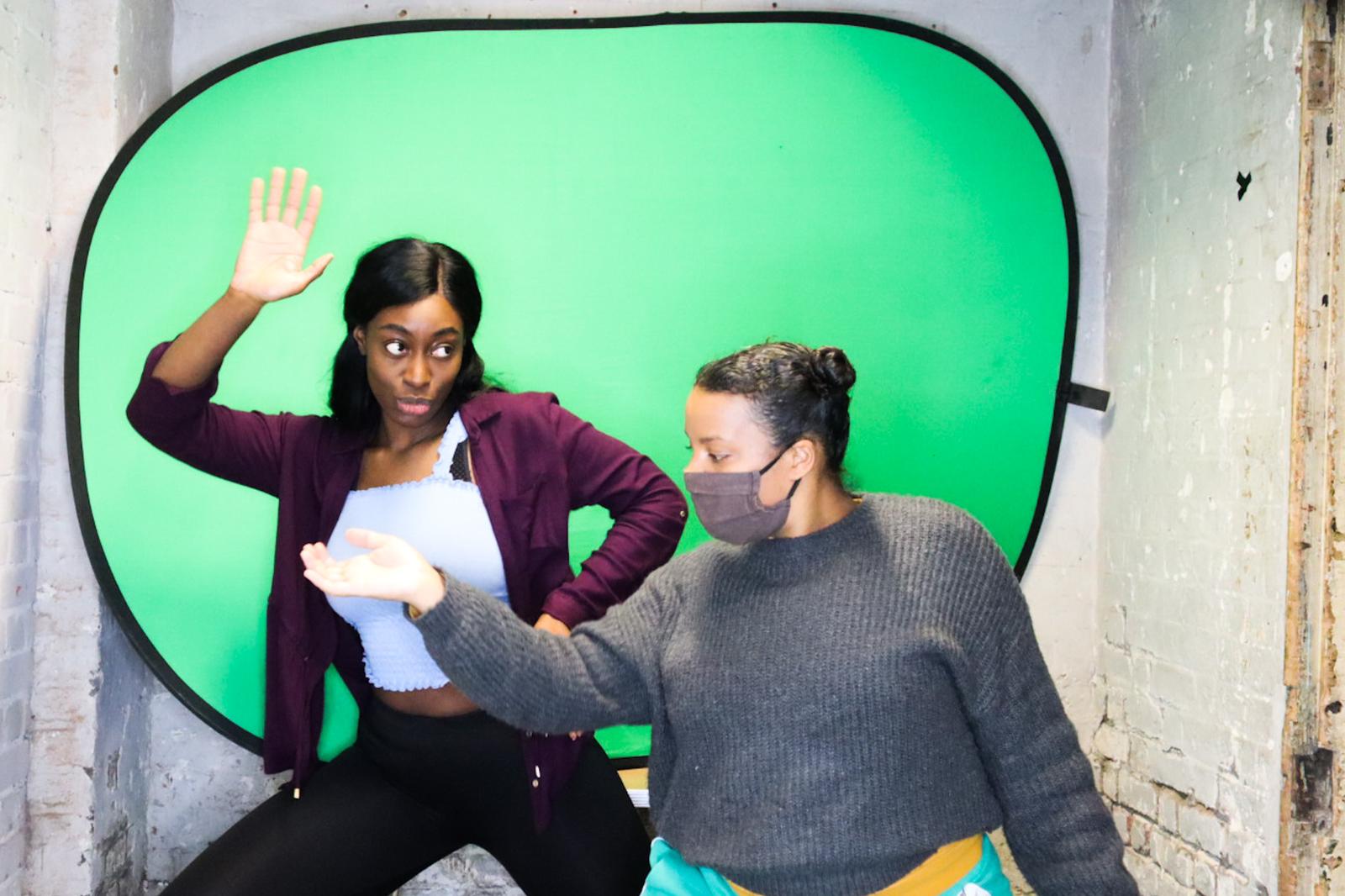 How have you found rehearsing while observing social distancing or rehearsing online? 
We've had to be incredibly organised and creative with how we approached our rehearsals. We managed to have one socially distanced rehearsal, which was nice because we seemed to work faster when we were all in a room together. However in rehearsing over Zoom, we've discovered it's all about efficiency and almost always being ahead of the curb so when we do show up to Zoom rehearsals, all the ingredients are already in place to create some awesome work.
Which of the other DARE Festival shows are you especially excited to see? 
This is such a hard question! All the pieces are fabulous and incredibly inspiring but if we had to pick one we'd pick ShumGhostJohn's Cart Noodle Show, they're an awesome company from Hong Kong and their work is fresh and really enjoyable.
We'd also like to shout out The Think Tank. Gavin and Sean have done an amazing job with orchestrating their piece and ensuring that the future generation really take reign with their own ideas. But in all honesty, all of the pieces in the festival are unmissable.
You can take part in The Fourteenth Stop and the full festival from Thu 25 – Sat 27 February. Click here to find out more.