As the end of International Women's History Month draws near, we wanted to chat to and celebrate some of the amazing women who work at Shoreditch Town Hall. First up is Zena Sayers, one of the longest serving staff members on our team who plays an integral role in the running of the building and events.
Can you introduce yourself, and tell us a little about your role at Shoreditch Town Hall?
Hello, I'm Zena and I'm Operations and Hospitality Manager at Shoreditch Town Hall.
In short, I manage the building day to day, making sure that everyone is safe and happy and that the building looks its best. A big part of my role is managing our amazing teams of duty managers and front of house assistants. When we have a performance or an event my job is to make sure all front of house operations, from box office to bar, run smoothly.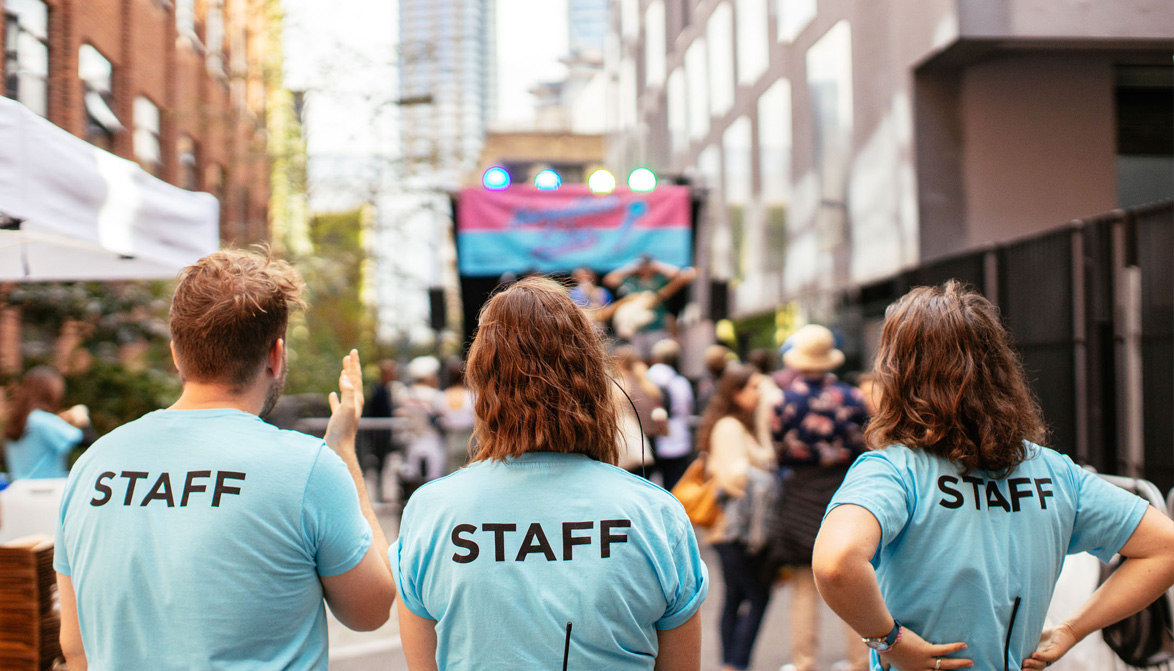 How did you come to work at STH, and how long have you worked here?
I first started at STH as a Casual Duty Manager, waaay back in 2012, jumping in on the bar, box office and on Reception during the week sometimes too. In June 2013 I started full time as Front of House Manager and have been in the role ever since, with a title change late last year to better reflect the breadth of what I do.
What do you enjoy about your role?
One of the things that has kept me here so long is the diversity of what comes in to the building, from our own programming to the commercial events. Being in such a front-facing role I get to chat to visitors all the time and see their reactions and I just love it!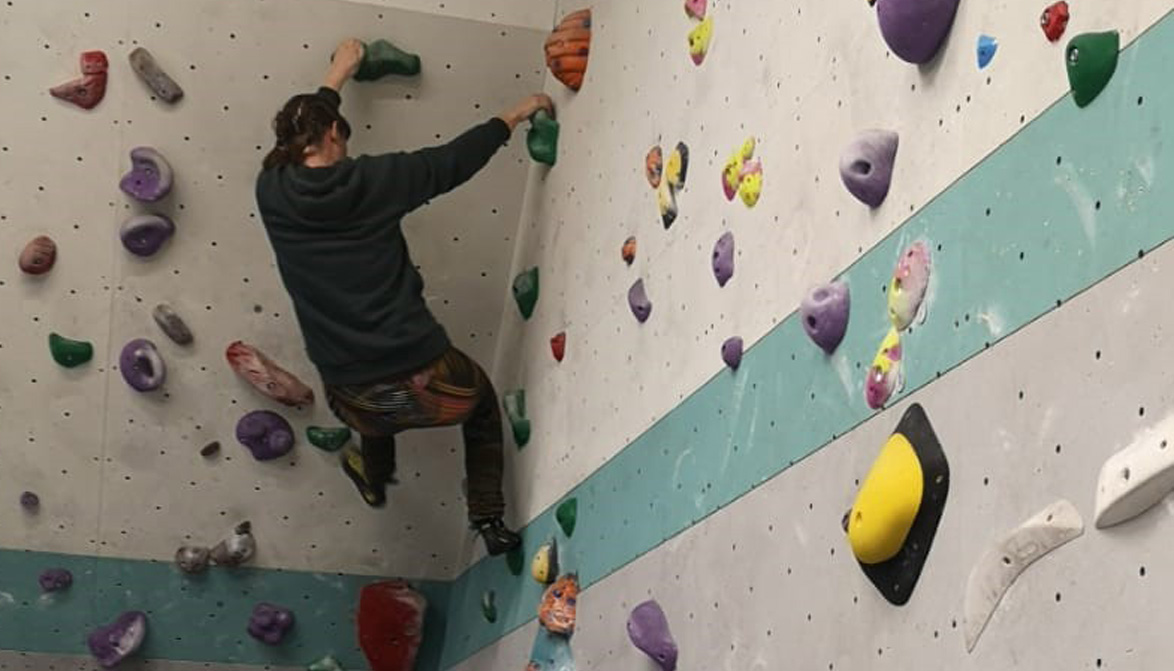 What do you like to do when you're not at work?
I've recently started climbing, indoor bouldering to be precise, which is something I never thought I'd do as I'm quite scared of heights! I'm enjoying it so much though as it's a really fun combination of exercise, logic and problem solving so it's not about being strong but about knowing your own body and being strategic about how you tackle each section of a climb. Mostly for me, it's about overcoming some roadblock in my mind that says I can't do it. As a woman, I'm finding the whole experience really empowering.
Can you tell us about a woman, in history or in your life, who has positively affected you in some way?
This is so tough! But the person that springs to mind is Vivienne Westwood. I really admire how strong she is and that comes through in everything she does. I remember going to an exhibition of her work at the V&A when I was in my early teens and just being blown away by how powerful every single item was, the shapes the clothes make and how they fit on a body is just stunning. Plus the androgyny, the junk, the mess. A simple white vest becomes a visceral statement for anti-establishment, anti-terrorism, climate change… the list goes on. She cares about the wider world unlike so many others in the fashion industry. It taught me to be strong and to be interesting, and that you have to fight for what you believe in and if they don't listen, shout louder.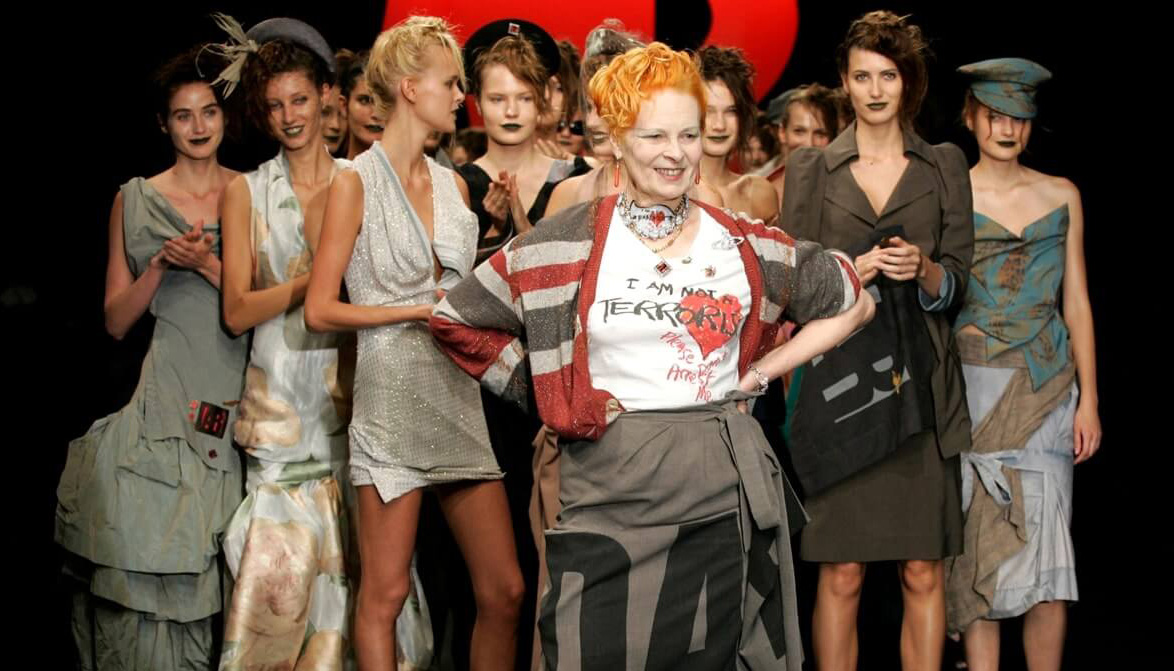 She's not just a fashion designer; she's an activist, a radical, a visionary, and even at 80 years old she's still fighting the fight.
"I have a plan 2 save the world," writes Vivienne. "Capitalism is a war economy + war is the biggest polluter, therefore [we need to] stop War + change economy 2 fair distribution of wealth at the same time… Let's be clear, U + I can't stop war just like that. But we can stop arms production + that would halt climate change + financial crash." (Read the full blog post here)
Thanks Zena, so great to learn more about you! You can also read our Q&As with staff members Jen Tolhurst and Suze Bramwell on our blog.